Flute: Assembly, Care and Maintenance
Flute: Assembly, Care and Maintenance

Flutes look complicated, but they're actually one of the easiest instruments to maintain if you know how to do it properly and handle the instrument with care. This blog is a literary guide to the video content, and a good resource for players, parents, and pedagogues.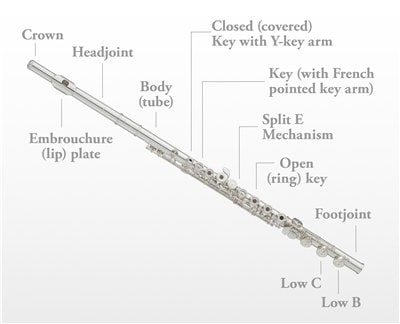 Handling
Yamaha flutes are scribed with assembly markings to ensure that the foot, head, and body are always in the optimal alignment. To protect the keys on the instrument when assembling, please follow these dos and don'ts:
| Do | Don't |
| --- | --- |
| Place your fingers in playing position when assembling the flute | Grab the flute by the posts and rods |
| Twist the foot/head gently while assembling | Rock the foot/head into place |
| Hold the foot around the bottom end (hold down the B/C key with your thumb if necessary) | Grab the keys on the foot joint when assembling |
| Be careful not to apply too much force when assembling the flute | Apply grease or lubricant to the tenon joints |
Maintenance
Like any other woodwind instrument flutes need to be swabbed out after use. Unlike saxophones and clarinets, the flute is generally cleaned with a gauze threaded through a cleaning rod. Here is my procedure for correct maintenance post-practice/performance:
1. Disassemble the flute, placing the foot and head in the case.
2. Fold the unfolded gauze in half and thread a folded corner through the eye of the cleaning rod until finger tight. Wrap the smaller end over the top of the rod and twist around.
3. Clean the inside of the flute body taking care not to grab the flute by the rods or posts. Repeat the same process with the foot.
4. Clean the head by inserting the rod all the way to the head cork and twisting it around several times. Do your best to fold the cloth in a way that absorbs the most moisture from the head. Be careful not to force the rod in so hard it moves the head cork.
To get the most out of your playing experience, it is very important to observe these principles for correct handling and maintenance. This will prolong the life of your instrument and help you enjoy playing music!
Blog Post by Brae Grimes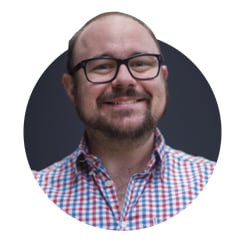 Blog Post by Brae Grimes
Brae Grimes (BMus., Hons. [Jazz Trumpet Performance] – Monash University) is a recent addition to Yamaha Music Australia's Band and Orchestral team, taking on the new role of Product and Repair Specialist. Brae has had various roles in the music retail industry and brings over 10 years of experience. Brae has also worked as an educator in secondary and tertiary institutions, as well as having a number of successful private students. In 2017, Brae undertook training at Yamaha's Toyooka Factory in Japan, and received official accreditation acknowledging his skills as a band and orchestral instrument repairer. Outside of his role at Yamaha, Brae is an active performer and composer, and trains at 10th Planet Jiu-Jitsu in Melbourne.
Flute: Assembly, Care and Maintenance