Savor your sound wherever you go. Whether practicing your instrument, monitoring at the studio or simply enjoying music, podcast, movies and games, you can depend on Yamaha headphones to faithfully express every nuance with pleasing clarity.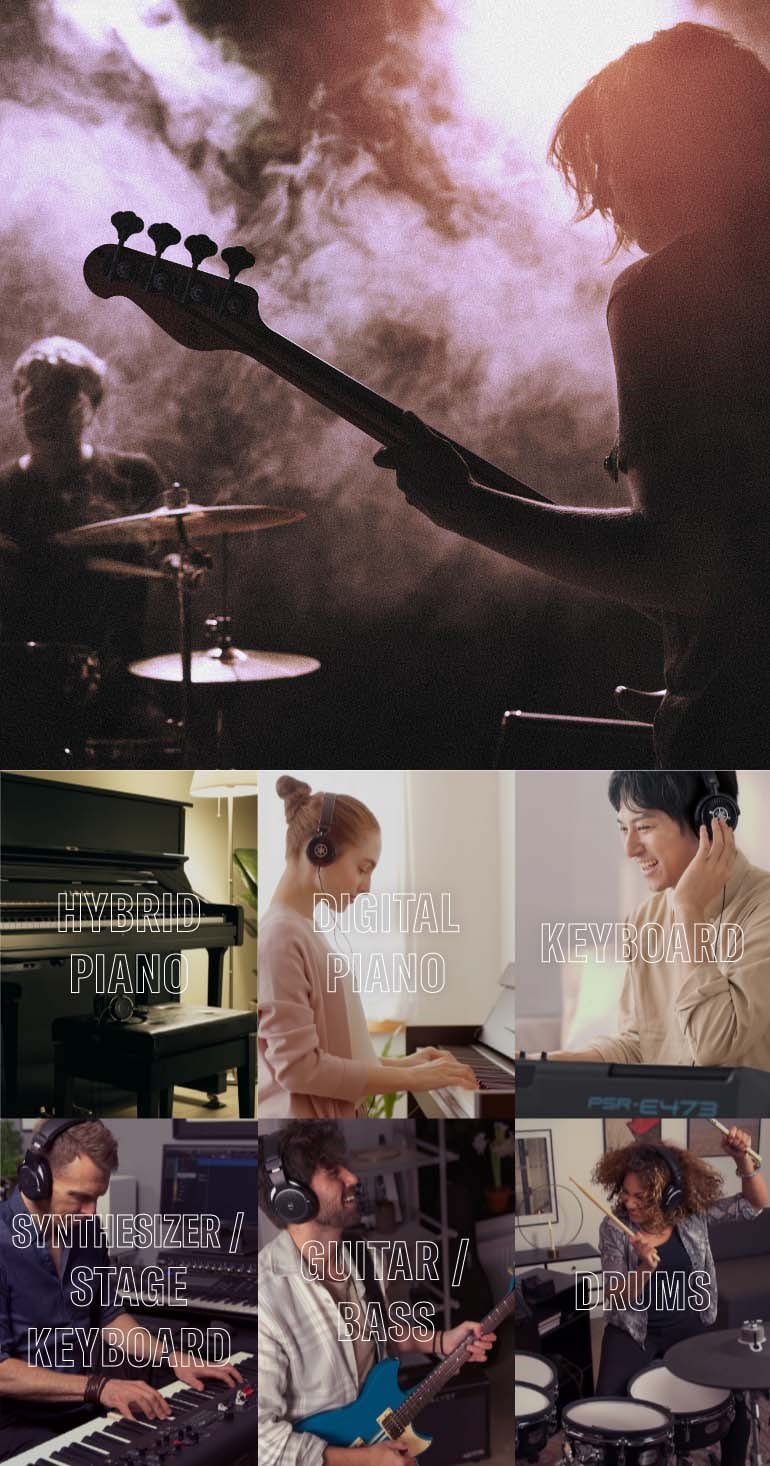 Flat, faithful response make these headphones perfect for monitoring electronic musical instruments. You can wear them comfortably for hours.
Wireless headphones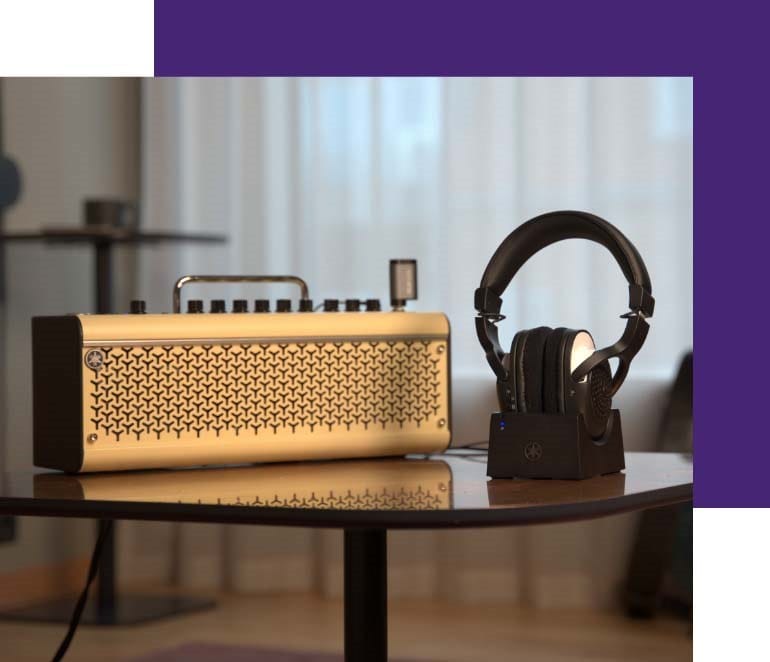 Wireless headphones
Classic headphones design without wires.
Wired headphones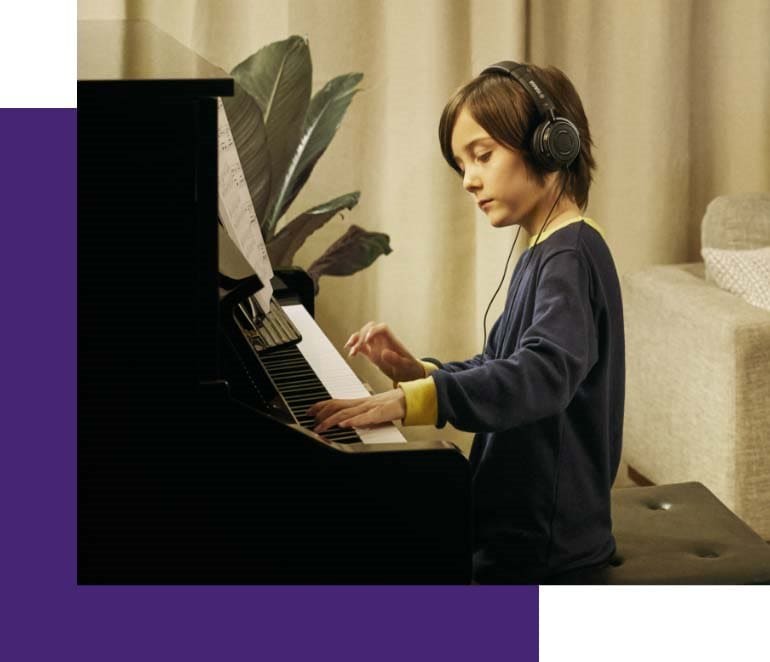 Wired headphones
Hear the high quality of Yamaha musical instruments.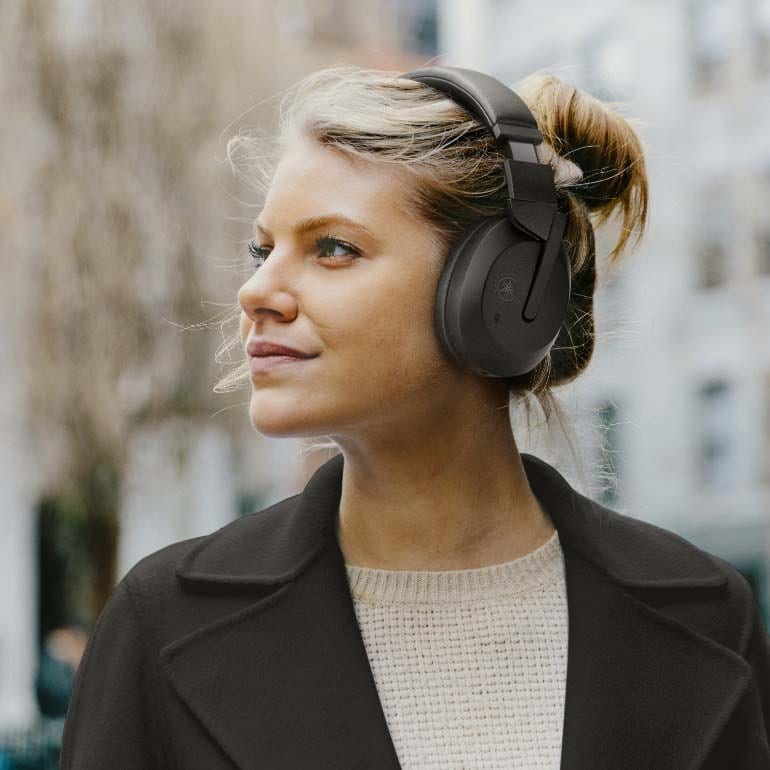 Enjoy your favorite hits, movies soundtracks and more with these quality headphones for everyday listening pleasure.
Headphones for everyday enjoyment of your favorite hits, movie soundtracks and more.
Headphones that let you experience movies and videos with cinematic sound at home or on the go.
Flagship headphones that provide the ultimate in true sound, immersing you in a world of sound and music.
For Music & Audio Production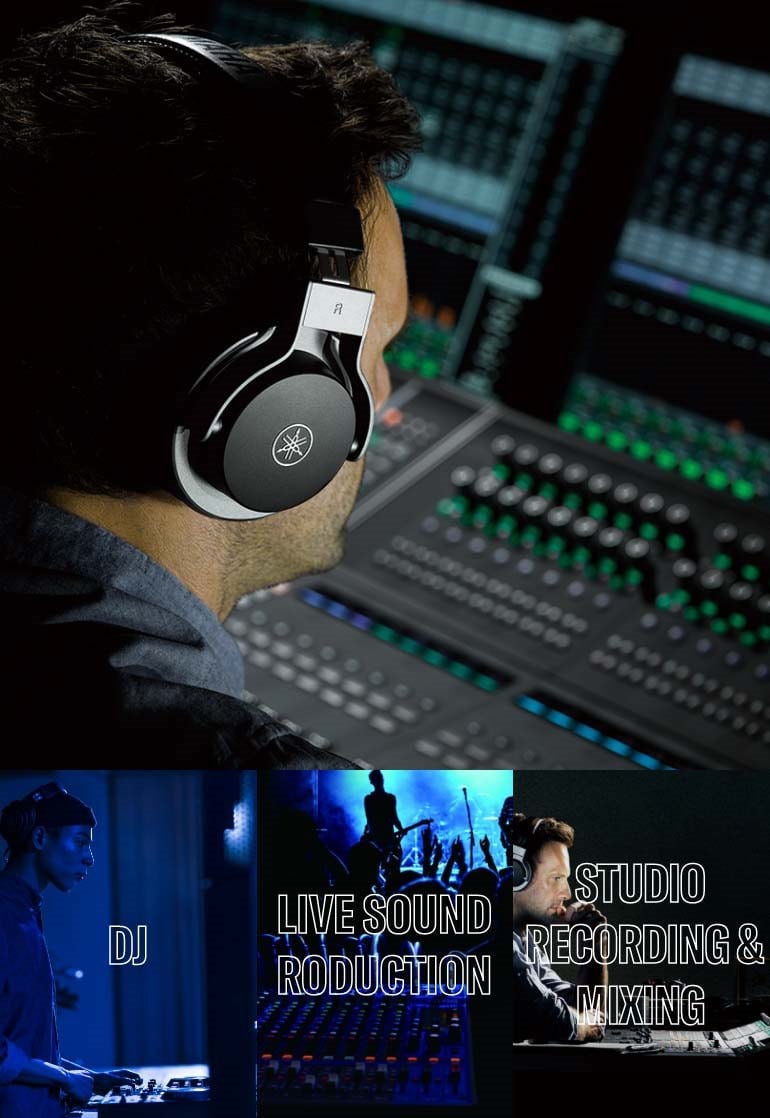 These studio quality headphones for professional engineers inherit Yamaha's studio monitor philosophy of staying true to the original sound.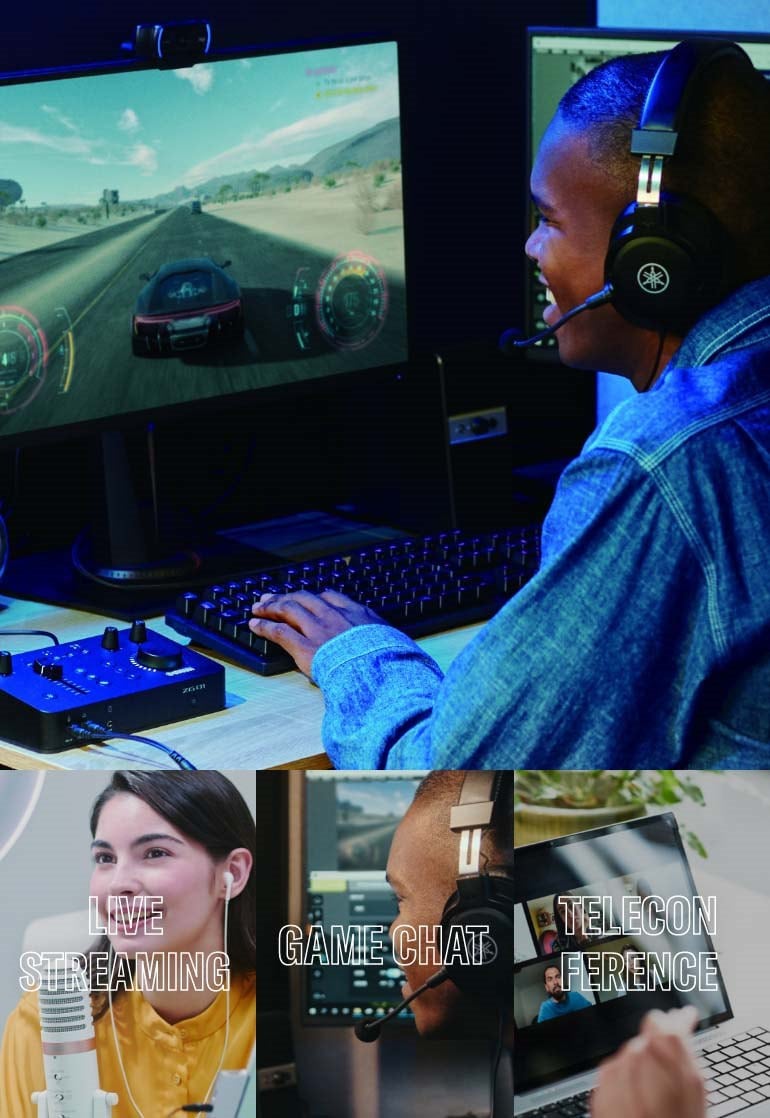 Excellent sound quality and a detachable boom mic make this headset ideal for immersive gameplay, conference calls, remote lessons and more.