SMALL BUT MIGHTY
One small sound bar for your room, one giant leap for your home entertainment. This sound bar can do what TV speakers can't. With room-filling, immersive sound from all directions, you'll instantly feel the difference.
OVERVIEW OF THE C20A
Sometimes, the best things come in small packages. At only 60 cm wide, it's the incredible sound that stands out, not the sound bar.
Surround Sound
Experience sound from different points in your room with virtual surround technology.
Rich Bass
Don't just hear sound--feel it. Our built-in subwoofer gives your sound the depth it deserves.
Clear Voice
No more cranking up the volume to hear your favorite character speak. Clear voice technology brings dialogue and narration to the front, allowing voices to stand out against background noise.
4 Sound Modes
Optimize your entertainment with a selection of sound modes specially designed for music, movies, games or TV.
SIMPLE TO SET UP, SIMPLE TO USE
Speedy Setup
In just minutes, you can install this sound bar and enjoy an instant upgrade to your sound. Simply place the sound bar under your TV or use the key hole to mount it on your wall.
Convenient Control
Easily adjust sound modes, volume, and more with the Sound Bar Remote App for your mobile device. Plus, an HDMI ARC connection allows you to control your TV and sound bar with just one remote.
Special Gaming Mode
Hear and feel the full range of sound, from the powerful blast of an explosion to the quiet footsteps of an enemy sneaking up from behind. This sound bar's special sound mode for gaming will make your reactions quicker and more accurate than ever before.
Compact Size for Desktop Use
If desktop gaming is your thing, this sound bar is slim enough to sit perfectly under your screen.
Pair your sound bar with any Bluetooth device to stream your favorite music, podcasts, and entertainment.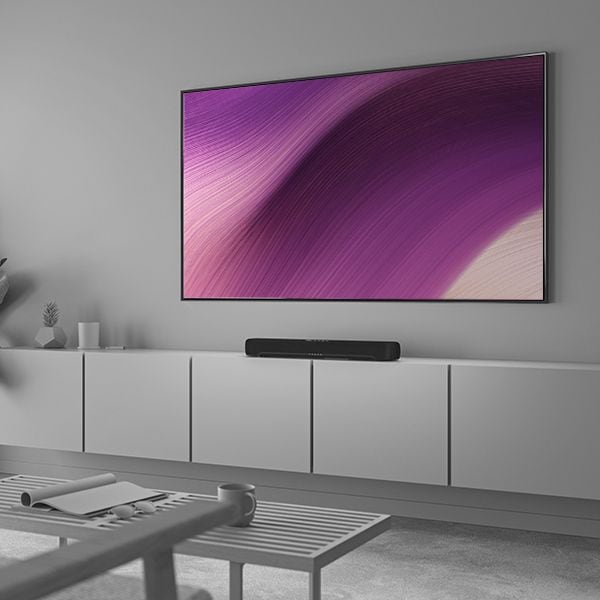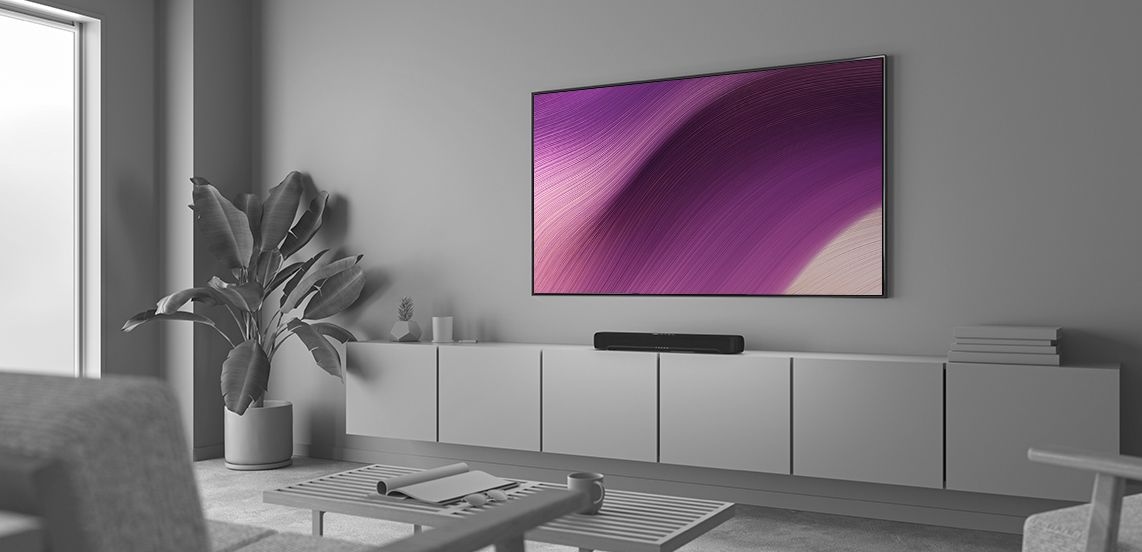 The size of your space shouldn't limit the size of your sound. At 600 mm wide and 64 mm tall, this sound bar can fit comfortably in compact spaces.
Sound and Image Awards 2022 – SOUND BAR OF THE YEAR
SR-C20A
Price: $279.00 RRP
C20A - Compact Soundbar with built-in subwoofer.
The perfect space saving solution with uncompromised Clear and Immersive sound and built in subwoofer. (W600mm x H64mm x D94mm)
Clear Voice for enhanced dialogue quality
Bluetooth® connectivity for streaming wireless music
Simple Setup and Use with HDMI™, Sound Bar Remote App, or Stereo connection (mini) for gaming
The colours and finishes shown may vary from those on the actual products.