A BRAND-NEW IMMERSIVE SOUND EXPERIENCE
TRUE SOUND WITH DOLBY ATMOS®
Yamaha's True Sound engineering draws on our extensive experience in sound and sound field creation. Futher enhanced with Dolby Atmos®, the SR-B40A fully immerses you in a sonic universe while enjoying your favourite music, games, or movies.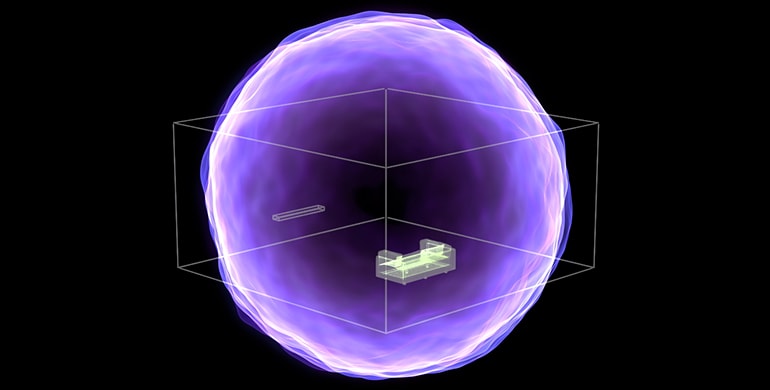 EXPERIENCE THE UNIQUE WORLD OF SURROUND SOUND
From intense action scenes to absorbing dramas, enjoy and bask in the latest cinematic experience that fills every corner of your room with expressive sound. With its precision-crafted speakers and advanced high-quality audio reproduction technology, the sound field created by the SR-B40A envelops you and transports you deeper into the story as it unfolds on screen.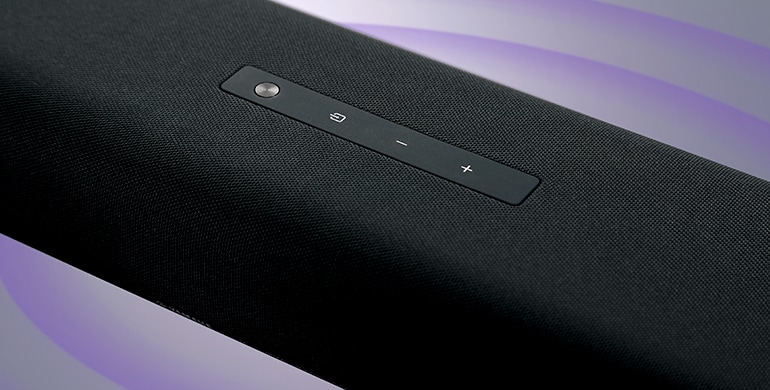 CUSTOMISE YOUR SOUND WITH DEDICATED TONE CONTROLS
Newly designed tone controls (via our dedicated smartphone app) allow you to tweak the sound to your desired state, while still remaining true to the content. The result is an expansive sound field with ideal tonal balance in which every element of the sound shines with stunning clarity, enhancing the unique qualities of any and every entertainment source.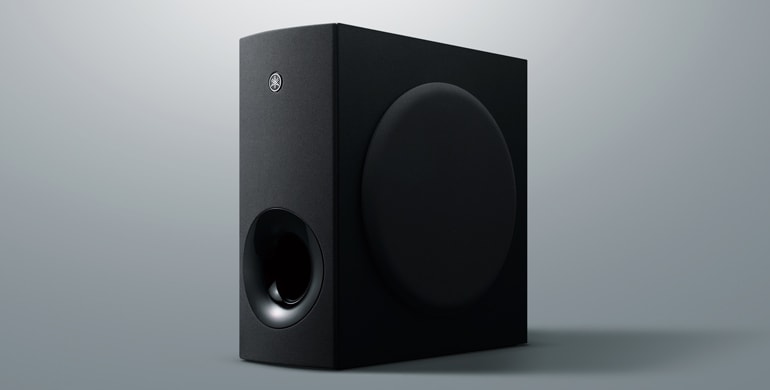 THRILLING, ROOM FILLING BASS
For a powerful sense of floor-trembling realism right in your own living room, the wireless subwoofer expertly creates the low-end punch and texture you need—putting you right in the heart of the action.
Our Clear Voice technology has been improved to make human voices even more audible. Use the Clear Voice feature to hear every word – from YouTube videos to movies and shows, especially when background music and sound effects try to take center stage.
Four different sound modes are accessible, making it easy to match the sound to the content being played and the desired mood. Standard mode is ideal for TV shows, while Stereo mode is best for music and concert videos. Try Game mode to immerse yourself in your latest battle, and use Movie mode to create an expansive theatre experience.
Whenever you want more bass, use the Bass Extension feature, for a broader and more muscular presentation. Enjoy content with more power and presence.
EASY TO SET UP, EASY TO USE
HDMI-CEC and eARC compatibility allows you to connect this Sound Bar to your TV with a single cable, and use your TV remote to operate basic functions on the SR-B40A. For even more detailed control, you can conveniently adjust the volume and change sound modes with the included remote or Yamaha's dedicated Sound Bar Remote smartphone app.
WHY A YAMAHA SOUND BAR?
Yamaha knows sound better than anyone—from the instant it's created to the moment it reaches your ear. By fusing acoustic technology from musical instrument development and electronic technology from professional audio applications, Yamaha delivers True Sound straight to your home or while you're on the go.
SR-B40A

New

Price: $649:00 RRP
B40A - Soundbar with Dolby Atmos®. External subwoofer.
Dolby Atmos® which further enhances Yamaha's immersive sound field creation
Tone control, adjust sounds to your own taste
HDMI eARC, Bluetooth®, and optical connection
Clear Voice for enhanced dialogue quality
Bass Extension for enjoying greater bass response
Wireless sub-woofer to enjoy room filling bass for a heart-gripping realism
Remote controller and Sound Bar Remote app, for easier and further access to your soundbar
The colours and finishes shown may vary from those on the actual products.