Off to a GRANT Start

When studying to be a teacher, you have the opportunity to learn from the world's best educators and musicians, but a university degree in teaching leaves teachers with significant knowledge gaps. One topic that is rarely covered but can be so powerful for a teacher and musician to know is how to successfully apply for grants. Here are a few ideas on writing a successful application.
Tips for Success
Understand why they are offering the grant
Every organisation that offers grants, whether charity, corporate, government or other have an aim in mind. They are offering this grant because they want to achieve something. This should make up the core tone of your application. For example, if the grant you are applying for has the aim of supporting equity in music for underprivileged students, ensure that the emotional core of your application is the student.
Read the selection criteria and Terms & conditions
All grants should have a selection criteria. This is the key on which any application is judged on. On top of this, there is often more information buried away in the terms and conditions. Before submitting any grant application, search out this information and judge it for yourself. What is the person reading your application going to think and feel? Is there assumed knowledge in there that you need to clarify?
Get letters of action rather than letters of support
There is nothing more frustrating when reviewing grant applications then sentences like 'I fully endorse this application' or 'The music department has my full support'. All grants will require some form of supporting documents, these documents are not designed to understand the emotional support offered by the people around you, they are needed for tangible action. How do you fully endorse this application? Staffing, funds, fundraising, space and time allotment? The panel awarding the grant want assurances that the objective of the grant can be met, understood and appreciated by the wider community.
Don't be afraid to highlight your strengths and weaknesses
It is sometimes really tough to market yourself, but as the person writing the application you need to give assurance that you are the right person to meet the objective of the grant. Highlighting your strength and experience will give the panel an idea of who you are, and how they could work with you. Don't forget your weaknesses though. We all have areas of development, our long term growth goals. If you're applying for a grant based around ensemble learning, and you have little ensemble experience — address that. It's okay to outline your opportunities for growth and what tools you will use to achieve these goals.
Be ready to submit early
Give yourself time to add and change your application. Aim to have your application ready for submission about a week early. You don't need to submit it early, but this extra time will give you room to think, adapt and change. You can still submit it at 11:59 pm on the closing night but ensure you give yourself time to reflect. That is how the best application will come to life. Applications for our great start grant are now open.
Apply Now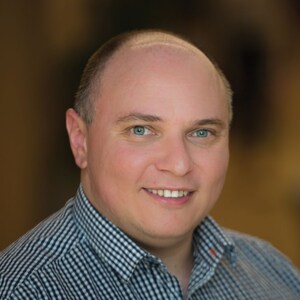 Mat Taylor is part of the Traditional Instruments and Education team at Yamaha Music Australia. Mat has spent many years involved in community music making including 15 years as Musical Director of the Werribee Concert Band. In addition to Mat's work at Yamaha, he sits on the executive council for the Australian Music Association, is a Director for the charity Music for All and is part of the city of Wyndham's advisory board for Arts and Culture.