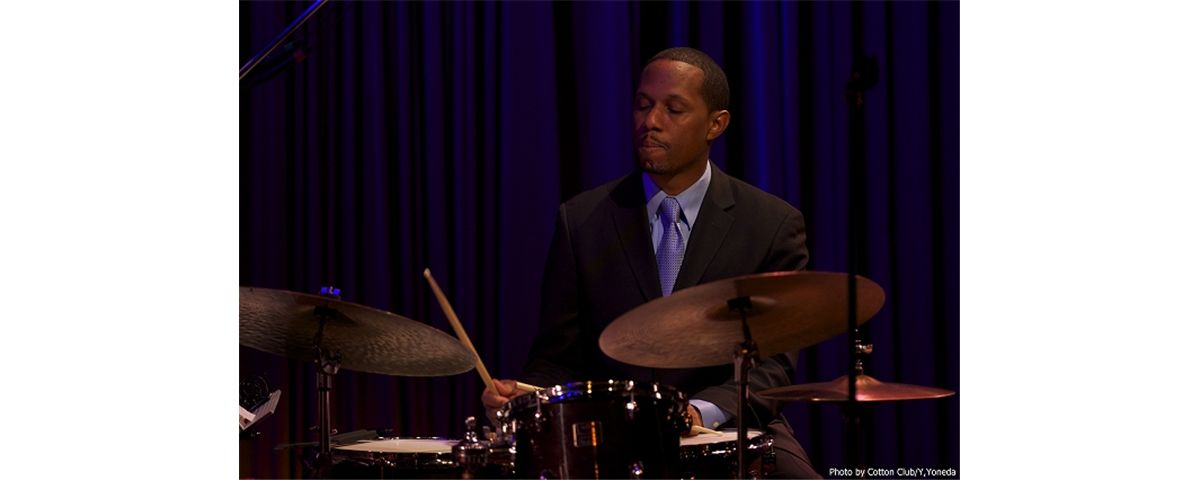 Biography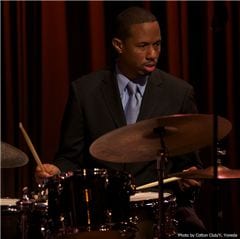 By the time his arms were the length of drumsticks, Los Angeles native Willie Jones, III possessed the potential to be a world-class drummer. His father, jazz pianist Willie Jones, II, was his first inspiration. In 1991 Jones received a full scholarship to the California Institute of the Arts (Cal Arts) where he studied under the tutelage of the legendary Albert "Tootie" Heath. While attending Cal Arts, he was a semi-finalist in the 1992 Thelonious Monk jazz drum competition. Citing Philly Joe Jones and Art Blakey as influences and Billy Higgins as his mentor, Jones's natural talent, hard work and dedication have established him as one of the important young jazz musicians in the country.
Following in the rich musical legacy of the West Coast bop movement which included the likes of Dexter Gordon and Charles Mingus, Jones co-founded Black/Note, one of the country's most promising jazz bands. Their hard-swing sound propelled the group to first place in the prestigious John Coltrane Young Artist Competition in 1991. In 1994 the group toured Europe and the U.S. and was also the opening act for Wynton Marsalis in Italy, Chicago and Washington D.C.. Jones contributed his shills and talent as a writer and producer on all four of the group's recordings, "43rd & Degnan" and "L.A. Underground" (World Stage Records), "Jungle Music" (Columbia) and "Nothin' But The Swing" (Impulse).
In the Winter of 1994, Jones achieved the honor of playing sideman to renown vibist Milt Jackson. "Playing alongside a master taught me the importants of pacing and sensitivity," says Hones. "I wish I had a tape recorder to preserve everything he said."
Jones attained further validation as a skillful drummer by working with a myriad of noteworthy musicians such as Cedar Walton, Red Holloway, Snooky Young, Billy Childs, Terence Blanchard, Gerald Wiggins, Kei Akagi and Ryan Kisor. He also appears on Kisor's new CD, "The Usual Suspects."
From 1994 through 1998, Jones was a member of Arturo Sandoval's band and is featured on his Grammy award winning release "Hot House" (N2K). In December of 1998, he also recorded with Horace Silver on his latest CD "Jazz Has a Sense of Sense Humor" (Impulse).
Currently Jones is a member of Roy Hargrove's quintet and contributed his talents to Hargrove's soon-to-be-released compact disc on Verve.
By setting new standards on drums, it is certain that Willie Jones, III is carving a place in jazz history for himself.