"These are consistently the best sounding drums going around."
Biography
Over many years of professioanl playing Phil has developed an approach to playing improvised music that is colourful and textural. Holding a Diploma in Music from ANU, Phil has performed with Lou Bennett, Sophie Koh, Emily Ulman, Kate Neal's Deadhorse, Stu Thomas' Paradox, Kim Salmon, Biddy Conner, Phil Collings Trio, Tangazo, The Guild League, Ren Walters, Blue Drag, Lucie Thorne, and The Half Tides. His skills have also branched to working in Broadway, the 52nd Melbourne International Film Festival, and appearances on ABCs Studio 22 and the 10.30 Slot.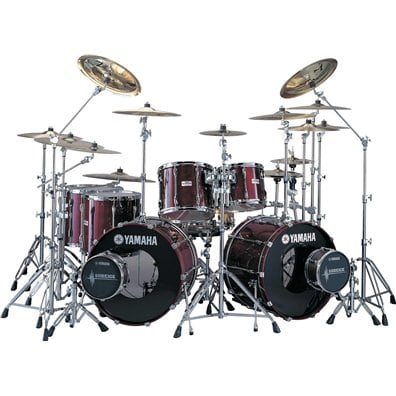 For over 30 years, the Recording Custom has set a benchmark for excellence. Possibly the most recorded drum in history, it has enjoyed an unparalleled history of success and innovation. Although trends come and go, the Recording Custom, with its birch shells and pristine interior and exterior finish, delivers a sound the seems "pre-EQ-ed", perfect for studio or multi-miking in any situation. Unmiked, it will hold its own-with power and tone to spare.

Other Colours Available