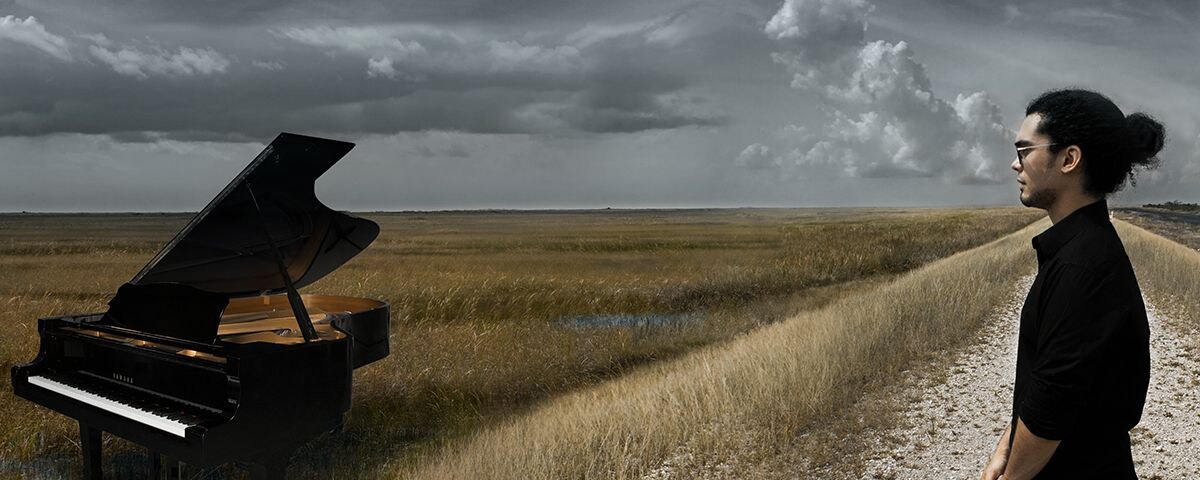 Biography
Perth-based, Cuban-born pianist/composer (and environmentalist), Fabian Almazan found his musical roots as a child in Havana where he first became involved in the classical piano tradition.
Fabian continues to thank Conchita Betancourt, for when his parents could not afford to pay for private piano lessons, having fled from the communist island to the United States, pianist Mrs. Betancourt took note of Fabian's passion for music and generously gave him classical piano lessons for free for over three years. In 2003, Fabian moved to New York City to study with Kenny Barron, Garry Dial and Jason Moran at the Manhattan School of Music. By 2007, New Orleans trumpeter and composer Terence Blanchard had caught wind of Fabian Almazan and invited him to join his band, with whom he has been performing and recording ever since.
As a performer and band leader (Fabian Almazan Trio & Rhizome, a string quartet-centric octet), Almazan has developed a personal voice through the electric manipulation of the acoustic piano, particularly using Yamaha Silent Pianos in live and studio settings. He has toured his music extensively throughout the world as well as accompanied artists such as Linda May Han Oh, Joel Ross, Avishai Cohen, Gretchen Parlato, Justin Brown, John Hollenbeck, Walter Smith, Mark Guiliana, Dave Douglass, and Ambrose Akinmusire among others.
Fabian can also be heard playing in many films including Spike Lee's "Miracle at St. Anna" and "Chiraq". Most recently, Fabian's electro-acoustic piano approach is featured in director Kasi Lemmon's latest film "Harriet".
Awards include a Grammy nomination for his work on Terence Blanchard's E-Collective album, "Breathless", the SWR New Jazz Meeting commission, the Copland Fund, the Jerome Fund for Emerging Composers Award, the Jazz Gallery Residency, Rockerfeller Brothers Residency, Cintas Foundation Award in Composition and the Sundance Composers' Lab.
As an environmentalist and naturalist, Almazan travelled back to his birthplace where he made field recordings of endemic Cuban birds which were then incorporated into "This Land Abounds With Life", Almazan's most recent and 5th album as a leader. He is the founder and director of Biophilia Records and has worked diligently towards ensuring a continued dialogue of awareness concerning music and environmental justice.