The STAGEPAS 1K is ideal for duos or small music groups. Featuring an array speaker with 10 small-diameter units, its impressive coverage area offers superior performance over long distances, delivering clear, consistent audio from the front to the back of the audience. The Hi-Z inputs allows guitarists and bassists to plug directly into the mixer without a DI box, so you don't have to carry as much equipment. Once your equipment is plugged in, you can use STAGEPAS Editor to call up previously saved settings, which reduces mixing time and gives you more time to rehearse. STAGEPAS Editor also allows you to adjust mixer levels while you play, allowing you to fine-tune as you listen to the sound. After rehearsal, you can even play background music until you hit the stage as Bluetooth connectivity lets you play back your favorite songs wirelessly from your iOS device.
J-Curve Slim Line Array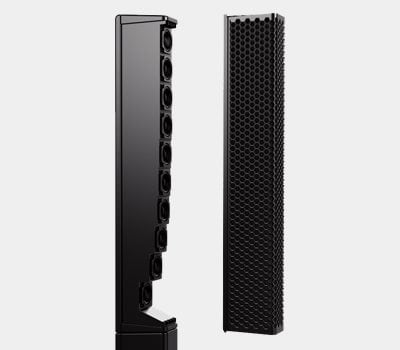 J-Curve Slim Line Array
The high-frequency speaker array is comprised of 10 small-diameter 1.5" speakers. By adopting a J-curve array configuration, the high-frequency unit achieves vertical coverage of 30 ° across a span of 170 °. With such a long, 10-driver array design the STAGEPAS can deliver clear, high quality sound consistently over longer distances, projecting uniform, high-quality sound from the front to the rear of the audience.
Class-leading 12-inch "compact" subwoofer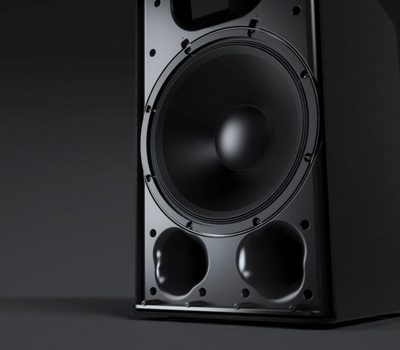 Class-leading 12-inch "compact" subwoofer
The subwoofer features a 12-inch speaker unit which is hardly "compact," and actually the largest in its class. However, for the STAGEPAS 1K's new design we focused on reducing enclosure size and weight in order to improve portability, thus achieving the smallest class cabinet on the market for a subwoofer of this size and power. By incorporating Yamaha's own Twisted Flare Port™ technology to reduce port wind noise that can occur with compact bass-reflex subwoofers, the low-end output is maximized, producing very deep, powerful, distortion-free bass.
High efficiency "1000" W Class-D amplifier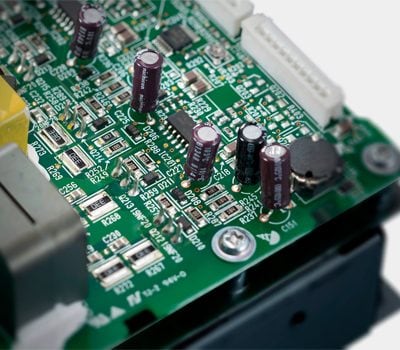 High efficiency "1000" W Class-D amplifier
Also at the top of its class for output power, the 1000W Class-D amplifier module is capable of delivering an impressive 119 dB SPL from the deceptively compact speaker cabinet. And just as importantly, we've leveraged Yamaha's decades-long experience as a manufacturer of professional PA products, and innovator of related technologies to ensure that with great power comes great stability, and that the STAGEPAS 1K maintains the same accurate, superior-quality sound even at high output.
Bluetooth Streaming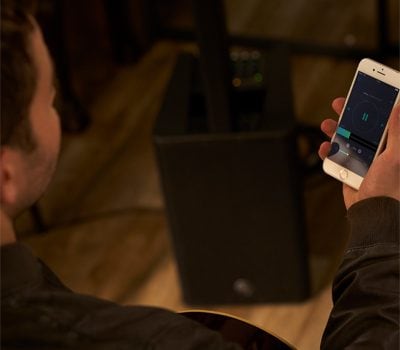 Bluetooth Streaming
Bluetooth input function makes it easily to wirelessly connect with a smartphone or tablet to play music. The flexibility to play audio during an event or performance is also supported. You can also select a song from the STAGEPAS Editor.