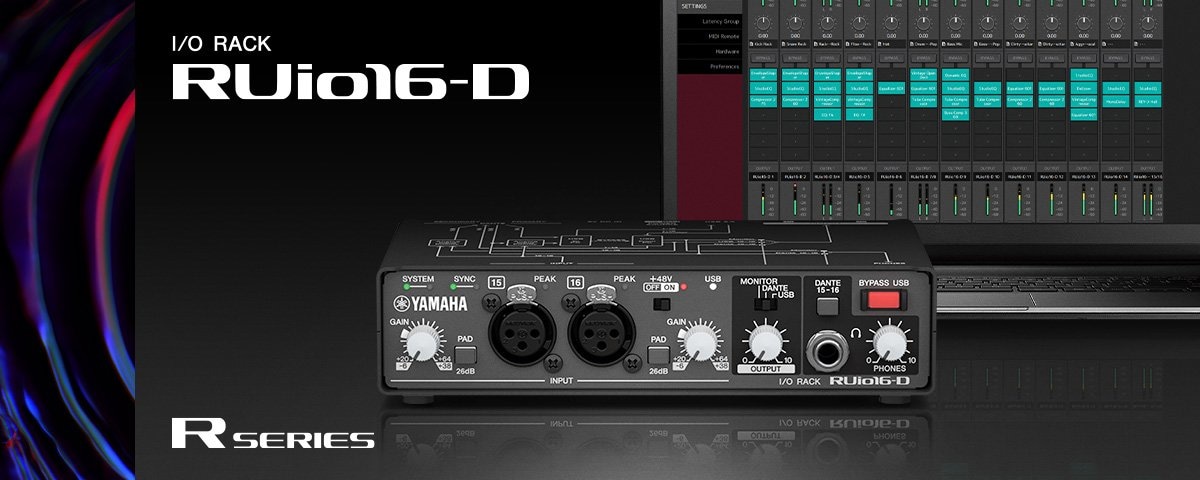 An audio interface that serves as a bridge for Dante, USB, and analog signals
The RUio16-D features a variety of input/output jacks to meet the varied needs of engineers.
Use the included VST Rack Pro software to create your own flexible, highly stable plug-in environment. If you are also using a Dante-enabled mixer such as the QL Series, it's easy to integrate this into your system.
This product also features a high-quality microphone preamp for use in applications such as acoustic measurement.
A compact yet rugged interface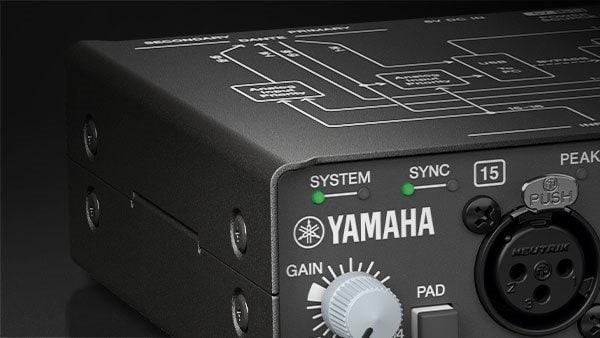 The RUio16-D is an audio interface that's compact enough to carry in one hand, making it easy to bring with you in your carry-on luggage while traveling.
At the same time, this product features a rugged housing that can withstand the demands of touring. Since the bottom of the housing features M4-size screw holes, the RUio16-D can be mounted onto a rack shelf.
Offers a flexible, stable plug-in environment
Enjoy a highly flexible plug-in environment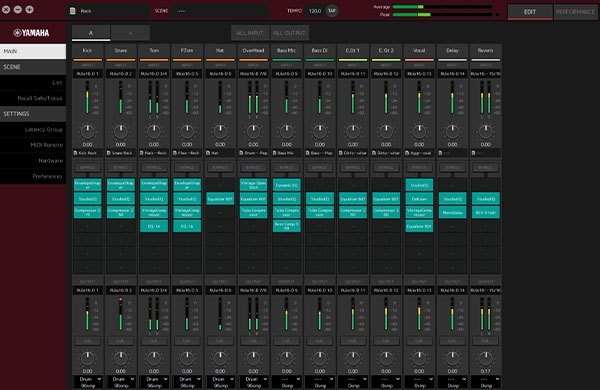 Engineers can use the RUio16-D in conjunction with the bundled VST Rack Pro software for a stable plug-in environment. With this setup, engineers can integrate their preferred VST plug-ins that they've already purchased for live performance and studio use into the system, as well as over 30 different standard plug-ins that are supplied with the VST Rack Pro.
*VST3-compatible plug-ins can be used.
Bypass function for minimizing potential trouble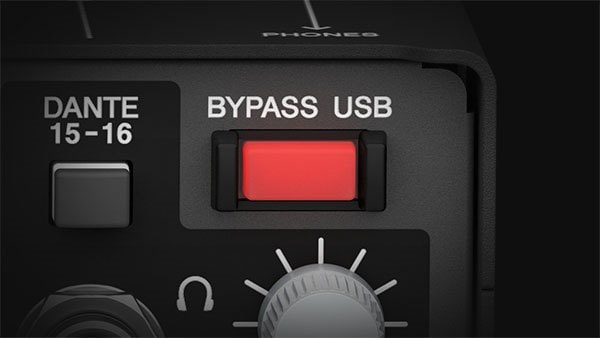 The front panel of the RUio16-D features a switch for bypassing the audio transmission from the plug-in side. The feature is used if a problem occurs on your computer, preventing any trouble that might stop the sound on the entire system.
The RUio16-D also features Dante redundancy, latches on the XLR connectors, and a locking mechanism on the USB ports used to supply power, all of which have been carefully designed to minimize any potential trouble.
Bundled with a wide variety of plug-ins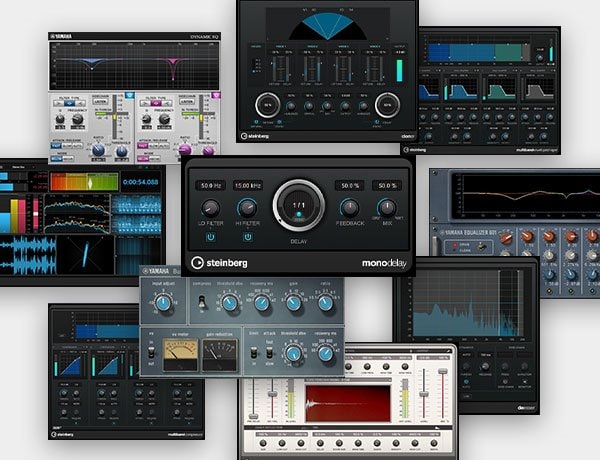 The VST Rack Pro includes an array of more than 30 rich-sounding popular plug-ins created by Yamaha and Steinberg.
These include the Buss Comp 369, which has been praised by RIVAGE PM users; REVerence, which offers high-quality sampled reverbs; and the SuperVision, which is useful for managing loudness, together with other plug-ins that can be used in wide variety of other applications.
Adding the RUio16-D and the VST Rack Pro to your touring system will let you use sounds from the plug-ins you're accustomed to, giving you the sound you want wherever you happen to be.
Adding VST plug-ins to a Dante system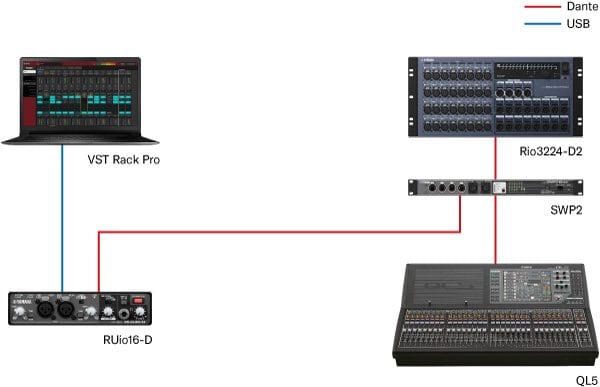 It's easy to add the RUio16-D to sound systems such as the QL Series which use Dante in their infrastructure. You can add up to 16 channels of high-quality plug-ins such as compressors and sampling reverbs without the need for complex wiring or configuration. Just adding simple wiring and a compact interface will provide a significant upgrade to an existing system.
Use as a multipurpose interface to handle plug-ins and acoustic measurement simultaneously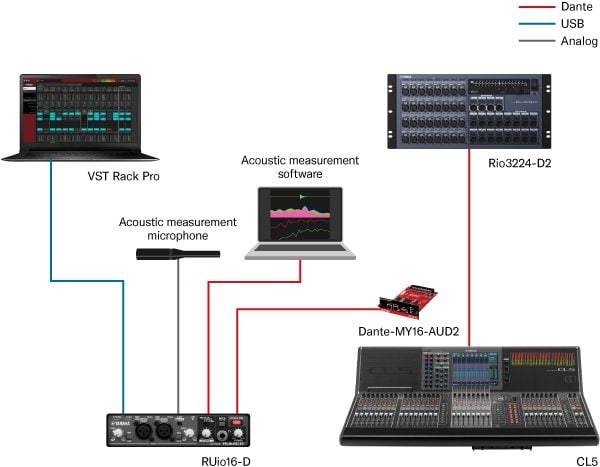 The RUio16-D comes with a wealth of analog, Dante, and USB inputs and outputs that allow you to put it to good use as an interface to integrate plug-ins into your system, as well as for a range of other applications. This system is one such example, using the analog input with a high-grade mic pre as an audio interface for acoustic measurement.
As shown, the RUio16-D is a groundbreaking audio interface that is compact and portable while also being suitable for a wide variety of applications.
*A maximum of 14 Dante input and output channels can be used when using analog inputs and outputs.
*Insert signals cannot be input or output from the Dante port of CL Series consoles. A Dante-MY16-AUD2 card must be used as well.