Ultra-High Speed Wireless Stereo Headphones for Musical Instruments
Yamaha YH-WL500 headphones were designed in collaboration with Line 6—combining decades of expertise in audio and wireless technologies. Featuring ultra-low latency response, and optimized for use with musical instruments, they also provide Bluetooth® support.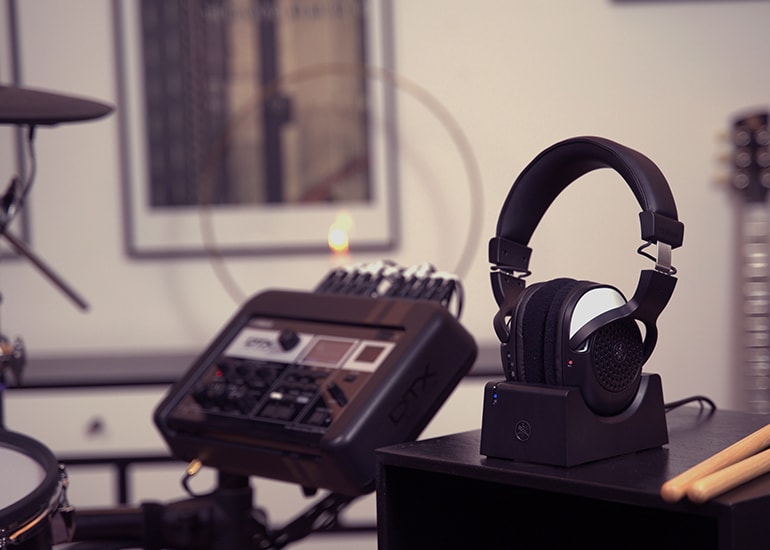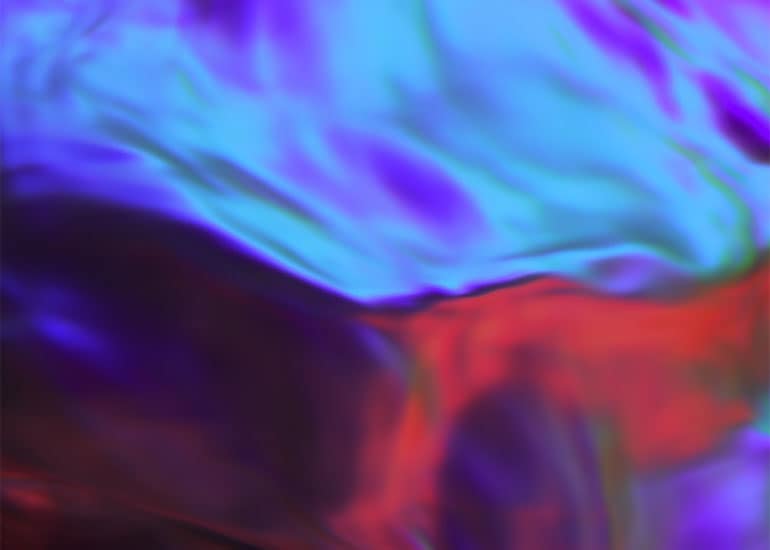 Designed and Optimized for Musical Instruments
Optimized for use by musicians who want to enjoy the freedom and convenience of wireless headphones while playing through any amplifier, multi-effects processor, or instrument with a headphone output.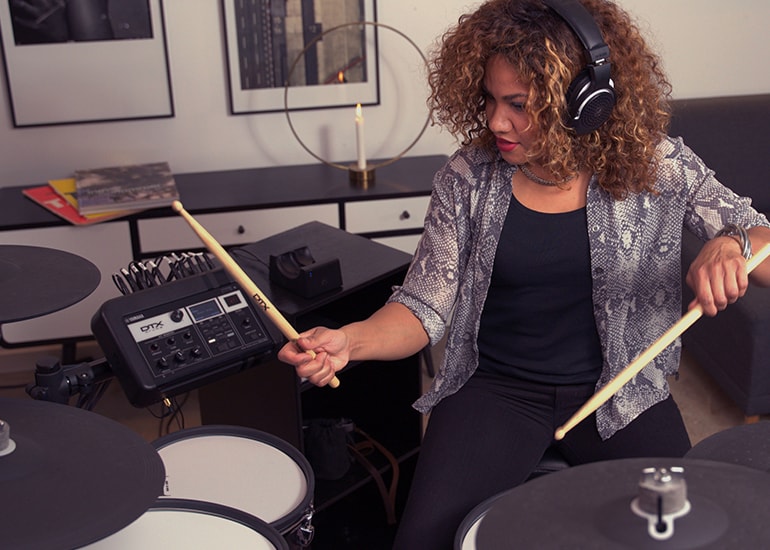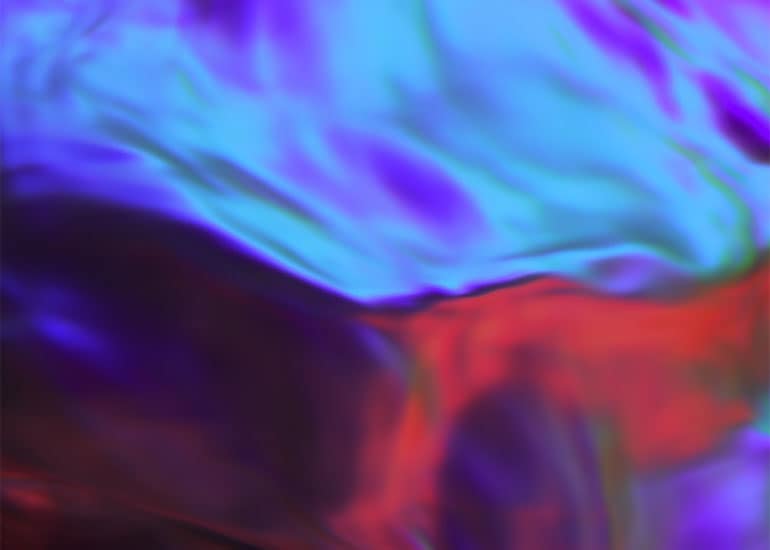 Ultra-Low Latency
Thanks to exclusive Yamaha ultra-high-speed technology, musicians experience less than four milliseconds of latency, perfectly preserving the timing and feel of their performance when practicing.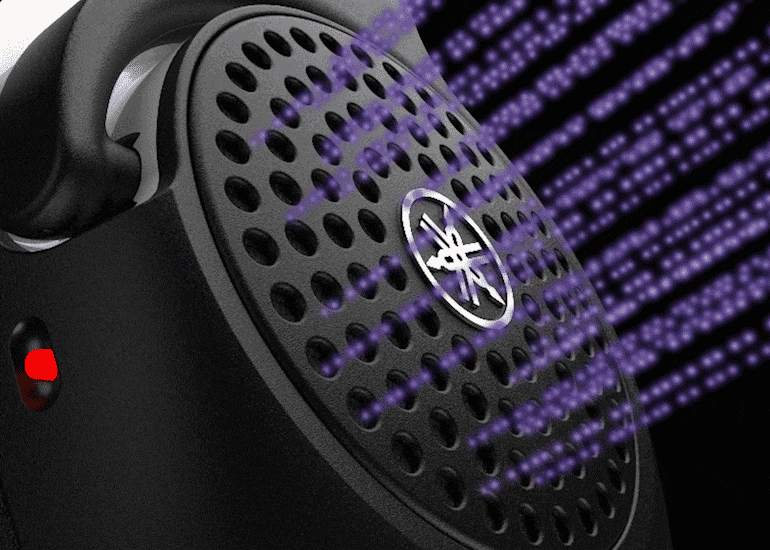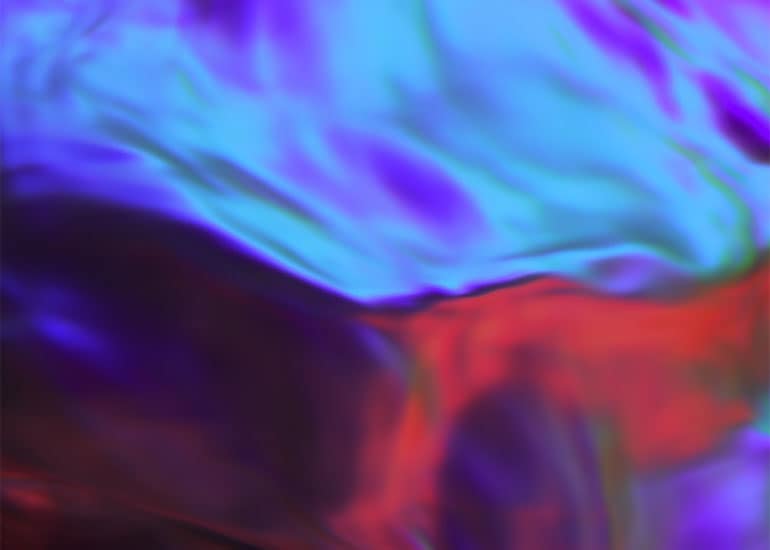 Semi-Open Design
YH-WL500 headphones are exceptionally comfortable to wear and their semi-open design greatly reduces ear fatigue, making them ideal for even the longest practice sessions.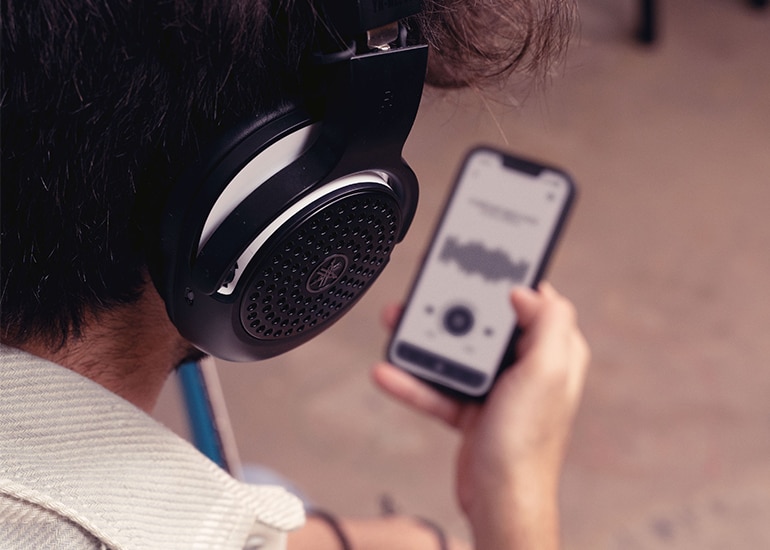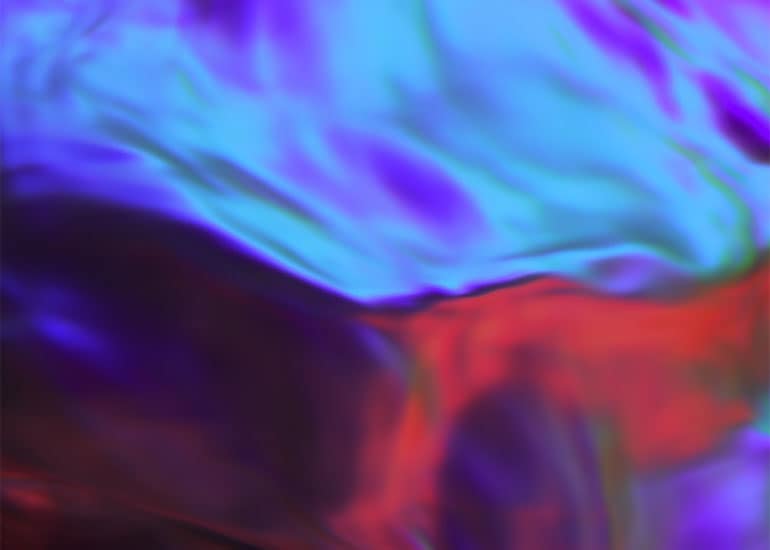 Bluetooth® Support
Bluetooth® capabilities make it easy for players to play along with tracks in their music libraries.
Latency Comparison
While the maximum acceptable latency (playback delay) standard for professional musicians is 10 milliseconds, YH-WL500 headphones achieve ultra-high-speed transmission of less-than 4 milliseconds. This provides a wireless playing experience equivalent to that of using a cable, something that was previously impossible with Bluetooth® headphones (which can have up to 200 milliseconds of latency).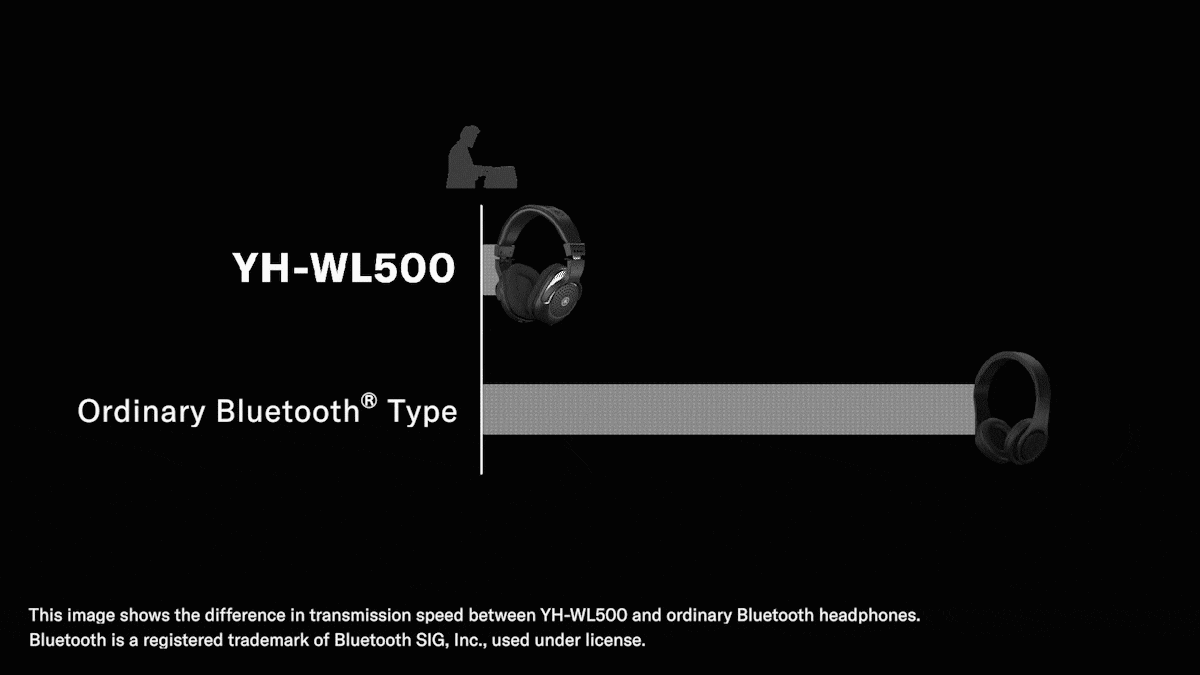 Ultra-High Speed Wireless Stereo Headphones for Musical Instruments
Ultra-low latency (less than 4ms) preserves timing and feel
Specially optimized for musical instruments
Semi-open design reduces ear fatigue
Bluetooth® connection for music playback
Up to 9 hours of battery life
The colours and finishes shown may vary from those on the actual products.