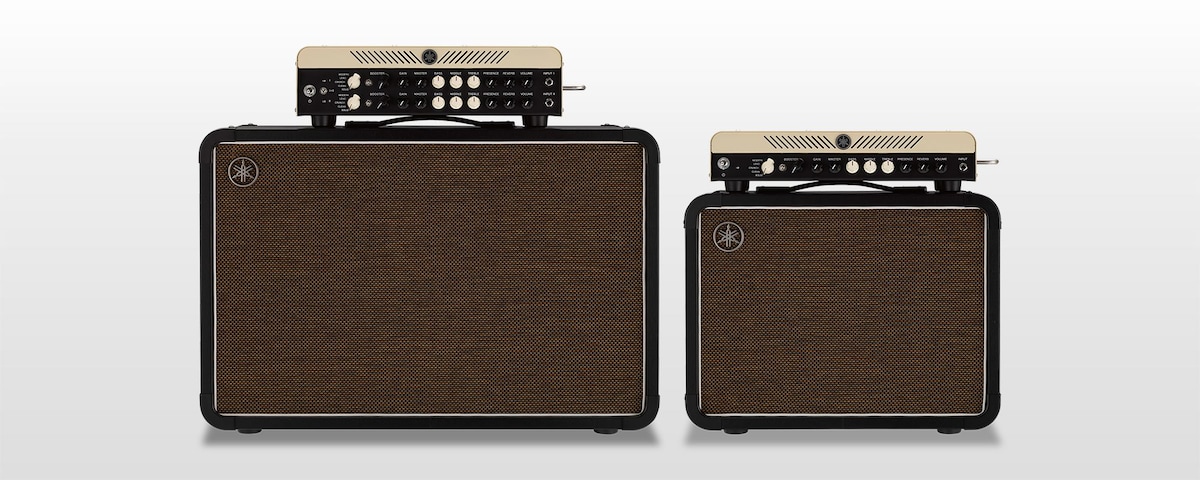 The Perfect Partner of THR100H Dual & THR100H
Almost all of the classic tube sounds of the last few decades have been a product of the synergy between a high-quality amp head and a dedicated speaker cabinet designed to complement the unique sonic characteristics of the amp. The THRC112 / THRC212 are no different, and have been crafted and tuned specifically to accommodate the versatile amp, speaker, and valve simulations of THR amp heads.
Specially designed to be the perfect companion to THR100H Dual, the THRC212 features mismatched Eminence Legend1218 and The Tonker 12" drivers to provide the perfect balance of clarity, punch and vintage warmth. With switchable mono or stereo operation, you can choose which driver to partner with which amp for another level of tone customization.
The colours and finishes shown may vary from those on the actual products.