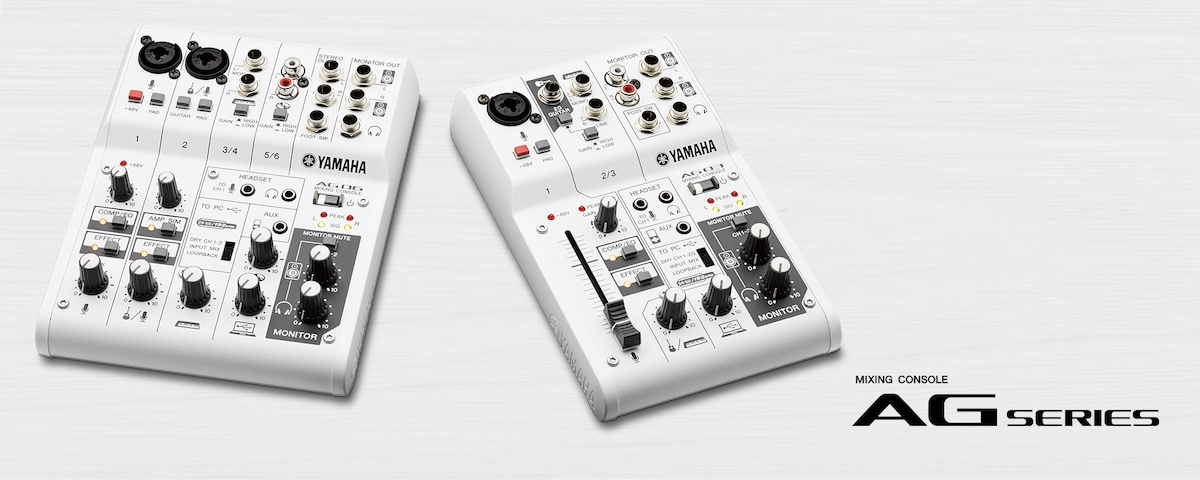 To use an AG series mixer with a computer, software called a "driver" is required.
For Windows operating systems, you must install a driver on your computer so that it will correctly recognize and exchange data with the AG series mixer. For Mac operating systems, standard drivers are already installed on the computer; you do not need to install a separate driver.
AG DSP Controller will no longer be available with Yamaha Steinberg USB Driver for Windows V2.1.3 or later installed. In this case, please use AG Controller.