Clarinet Weekly Workshops
Clarinet Weekly Workshops
Yamaha Music Australia and Online Virtuoso welcome you to this free 8-week course for clarinet, designed and delivered by Yamaha Artists Paul Champion (Orchestra Victoria), Dean Newcomb (Adelaide Symphony Orchestra), David Thomas (Melbourne Symphony Orchestra) and Kate Travers (Queensland Symphony Orchestra).
Join some of Australia's best clarinet players as they take us through 8 different topics pertinent to clarinet players of all levels, delivered directly to your inbox once a week.
Participation in this course also provides you with a FREE 3-month guest subscription to Online Virtuoso, with access to up to 50 resources.
Simply sign-up below to take part.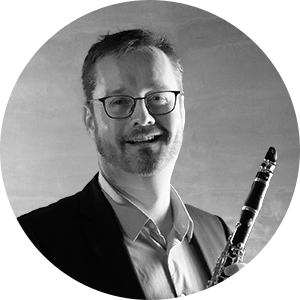 Born in Melbourne, Australia in 1971, David Thomas began playing the clarinet aged 11 in the music programme of his local high school. Playing in concert bands and youth orchestras created a life-long passion for ensemble playing and for the clarinet's wonderful repertoire of solo and orchestral music. David went on to study clarinet performance at the University of Melbourne with Phillip Miechel and the Vienna Conservatorium with Professor Roger Salander. He joined the West Australian Symphony Orchestra (Perth) as Associate Principal Clarinet and E flat clarinet, before returning to his home town in 2000 as Principal Clarinet of the Melbourne Symphony Orchestra. Since then, he has performed as orchestral musician or soloist with most Australian orchestras including the Australian World Orchestra. Career highlights include the premiere performance of the clarinet concerto written for David and the MSO by iconic Australian composer Ross Edwards, as well as performances with the Sydney Symphony Orchestra of Brett Dean's concerto Ariel's Music.
A large part of David's life is devoted to his work at the Australian National Academy of Music, where he is co-ordinator of the woodwind department and Head of Clarinet, helping Australia's finest emerging classical musicians to find their place in the professional music scene as orchestral players, chamber musicians, soloists and educators.
David is proud to be a Yamaha Artist, and performs on SE-Artist Mk2 clarinets.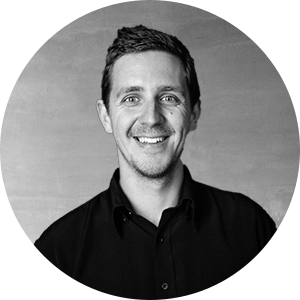 Dean Newcomb is currently the Principal Clarinettist with the Adelaide Symphony Orchestra, a position he has held since 2008. Dean has performed as guest Principal Clarinet with various orchestras in Australia and overseas including the Australia World Orchestra, Australian Chamber Orchestra, Sydney Symphony Orchestra, Queensland Symphony Orchestra, Auckland Philharmonia and was offered the Principal Clarinet position with The Macau Orchestra before deciding to settle in Adelaide.
His solo concerto performances have been met with critical acclaim, with reviewers praising his "musical gifts, technical finesse and outstanding ability" (The Advertiser). Dean regularly performs as a recital and chamber musician with Australia's leading ensembles including the Australian String Quartet, The Australia Ensemble, Southern Cross Soloists, the Hamer String Quartet for the opening of the Melbourne Recital Centre and the world premiere of Arthur Benjamin's century-old Clarinet Quintet with the Goldner String Quartet. His active involvement in music education includes giving masterclasses, lecturing and tutoring at the Elder Conservatorium of Music, tutoring for the Australian Youth Orchestra's orchestral and chamber music seasons and adjudicating at the Lisbon International Clarinet Competition in Portugal.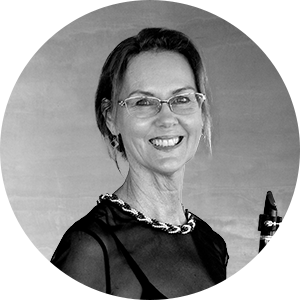 Kate Travers is a clarinettist with the Queensland Symphony Orchestra.
Originally from Hobart, she completed her studies at the Tasmanian Conservatorium of Music, and shortly afterwards, in 1987 was appointed to the second clarinet chair in the Queensland Theatre Orchestra. This marked the beginning of a long and successful orchestral career.
She has appeared as guest artist with the Sydney Symphony Orchestra, Tasmanian Symphony Orchestra and The Australian Ensemble and has been active teaching, mentoring and performing chamber music in Queensland, Tasmania and Sydney throughout her career.
Kate is passionate about teaching and has students spanning all ages and backgrounds. In addition to her private teaching, Kates' involvement in music education includes tutoring and running workshops and ensembles at the University of Queensland, where she has been on staff since 2015, and giving masterclasses and lessons in various schools and Communities throughout Regional Queensland as part of the QSO Education Programme.
Career highlights include the many orchestral tours both Regional and International, initiatives and performances as a member of the eclectic Cabaret Group X-Collective, solo opportunities with QPO and in 2011 as the recipient of the Ann Hoban Fellowship an opportunity for lessons and extensive travel overseas.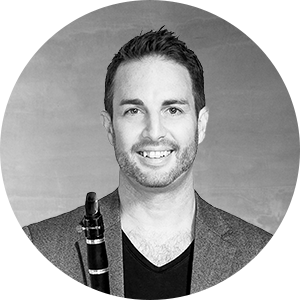 Paul has been Principal clarinettist with Orchestra Victoria since 2004. During this time he has appeared as a soloist with OV in Mozart's Clarinet Concerto, Rossini's Introduction, Theme and Variations and Weber's Concertino. He has been Guest Principal Clarinet with the Australian World Orchestra, Melbourne Symphony Orchestra, the Australian Opera and Ballet Orchestra, the Queensland Symphony Orchestra, the Tasmanian Symphony Orchestra, and the Canberra Symphony Orchestra. Paul currently teaches at the University of Melbourne, Monash University, and in his private studio.
Paul was born in Sydney and studied with Mark Walton, Head of Woodwind Sydney Conservatorium. After leaving school Paul began studying Commerce at the University of New South Wales and began learning from Frank Celata, Associate Principal of the Sydney Symphony. In 1997 he gained his Licentiate of Music (LMus) Diploma through the AMEB, a year later the Fellowship of Music (FMus) Diploma, and during this time recorded a CD of Australian clarinet music by composers including Dulcie Holland and Eric Gross.
He has studied in London with teachers including Andrew Marriner, Anthony Pike and Julian Farrell and with French virtuoso Paul Meyer. In 1998 and 1999 played in the Sydney Symphony's Sinfonia program and from 1999 as a casual player with the Sydney Symphony Orchestra, as well as the Australian Opera and Ballet Orchestra (AOBO), Sydney Philharmonia, Sydney Opera House Orchestra, Sydney Concert Orchestra, and in many recording sessions for movie soundtracks and TV and radio advertisements.
Clarinet Weekly Workshops