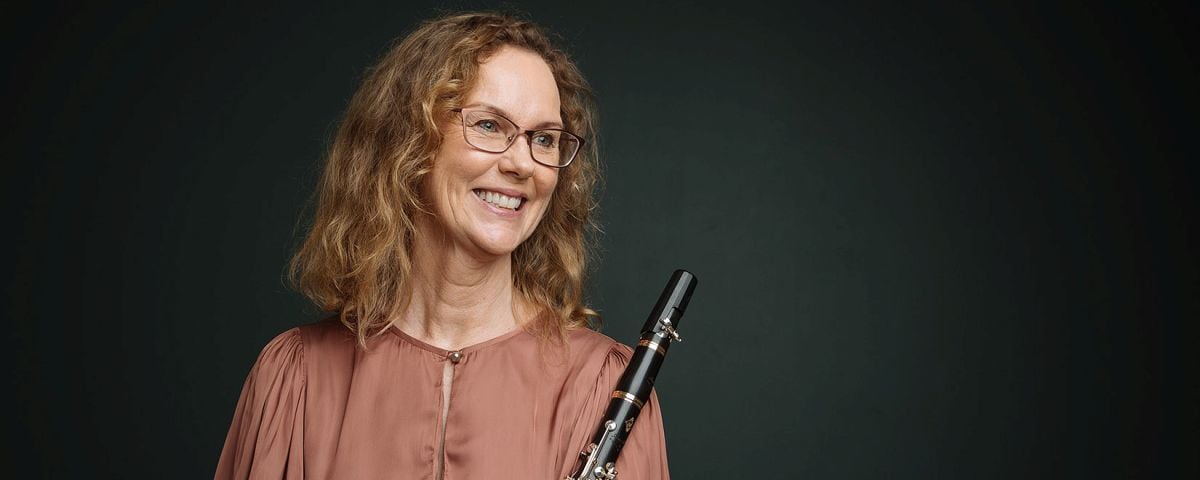 Biography
Kate Travers is a clarinettist with the Queensland Symphony Orchestra.
Originally from Hobart, she completed her studies at the Tasmanian Conservatorium of Music, and shortly afterwards, in 1987 was appointed to the second clarinet chair in the Queensland Theatre Orchestra. This marked the beginning of a long and successful orchestral career.
She has appeared as guest artist with the Sydney Symphony Orchestra, Tasmanian Symphony Orchestra and The Australian Ensemble and has been active teaching, mentoring and performing chamber music in Queensland, Tasmania and Sydney throughout her career.
Kate is passionate about teaching and has students spanning all ages and backgrounds. In addition to her private teaching, Kates' involvement in music education includes tutoring and running workshops and ensembles at the University of Queensland, where she has been on staff since 2015, and giving masterclasses and lessons in various schools and Communities throughout Regional Queensland as part of the QSO Education Programme.
Career highlights include the many orchestral tours both Regional and International, initiatives and performances as a member of the eclectic Cabaret Group X-Collective, solo opportunities with QPO and in 2011 as the recipient of the Ann Hoban Fellowship an opportunity for lessons and extensive travel overseas.
Other Brass & Woodwind Artists