Yamaha Wind Orchestra – Professional Development Project 2021
Yamaha Wind Orchestra – Professional Development Project 2021
Following on from the highly successful "Yamaha Wind Orchestra – Professional Development Project" events in 2018 and 2019, (2020 event was cancelled due to COVID-19 pandemic), we are delighted to announce that the event is scheduled to run again in 2021 in Melbourne.
DATES:
Saturday 29 May: 11:00 am to 5:30pm / Sunday 30 May: 9:30 am to 5:00 pm
Saturday 19 June: 11:00 am to 5:30pm / Sunday 20 June: 9:30 am to 5:00 pm
QUOTES (participant feedback):
"The quality of the ensemble, the repertoire, the focus on aural acuity, and the PD information. All these things were of the highest quality, delivered by a high quality director."
"The PD material was incredibly useful, I got so much out of it. The music we played was amazing. This was an excellent opportunity. Definitely will do it again next year."
Led by Yamaha Music Australia's Education Outreach Clinician, Prof. Rob McWilliams, this project will provide unparalleled opportunity on two fronts:
The opportunity to perform in an elite level symphonic wind band, playing top quality repertoire for a single concert performance in an outstanding venue.
Access to unique professional development opportunities for musicians and conductors. Through an innovative approach to the preparation and rehearsal process, this initiative will assist musicians and conductors who deal with wind bands in educational institutions and the community. As part of the Yamaha Wind Orchestra, the ensemble members will receive learning materials related to repertoire selection, program design, score preparation / study, rehearsal / conducting techniques and more!
Additionally, up to three successful applicants will receive an opportunity to be mentored through the process of preparing and conducting a short item on the culminating performance in addition to playing in the ensemble.
Further information on Yamaha Wind Orchestra is available on its homepage, or email at robert.mcwilliams@music.yamaha.com
ABOUT DR. ROB McWILLIAMS: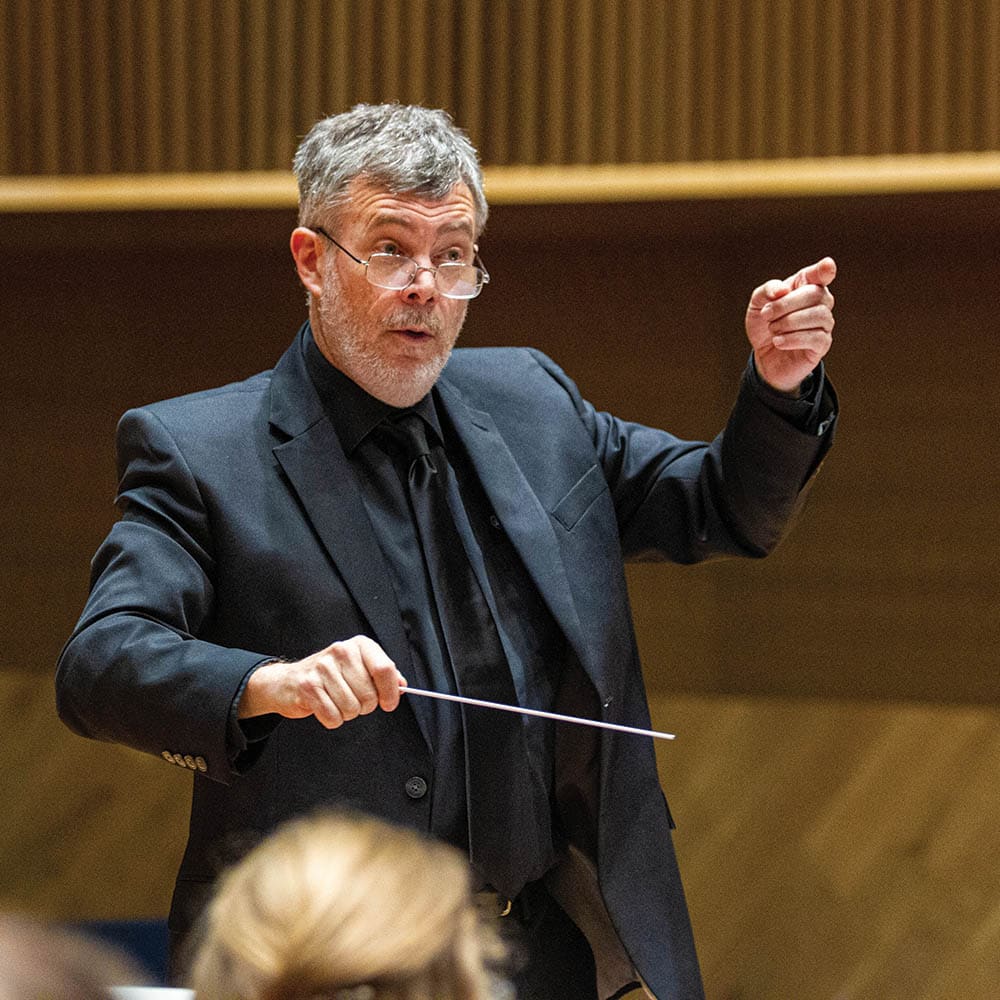 Dr. McWilliams' career includes 23 years working in the United States as a musician and educator, encompassing a broad range of styles from symphonic to jazz. His most recent appointment was Director of Bands & Instrumental Music Education and Head of Department at the University of Wisconsin, Oshkosh. While in the USA, he completed Masters and Doctorate degrees in Instrumental Music Education and Conducting. His charter with Yamaha Music Australia is to be at the front line, in schools and the community, helping ensemble directors and students reach their full potential.
Yamaha Wind Orchestra – Professional Development Project 2021