Yamaha participates in Inaugural Adelaide Horn Jam
Yamaha participates in Inaugural Adelaide Horn Jam
The first weekend in February commonly results in students, parents and teachers sleeping on the couch after the shock to the system that is Week 1, Term 1. However, for 50 horn teachers, horn students and professional horn players, the weekend marked the date of the inaugural Adelaide Horn Jam.
With 3 horn ensembles, 3 tutors, 50 horn players, over 90 horns, and countless volunteers, the day was held across two venues, beginning with guided group warm-ups, before moving into horn ensemble rehearsals and performances featuring all-horn works such as the beautiful Richard Bissill arrangement of 'Titanic Fantasy', originally recorded by London Horn Sound.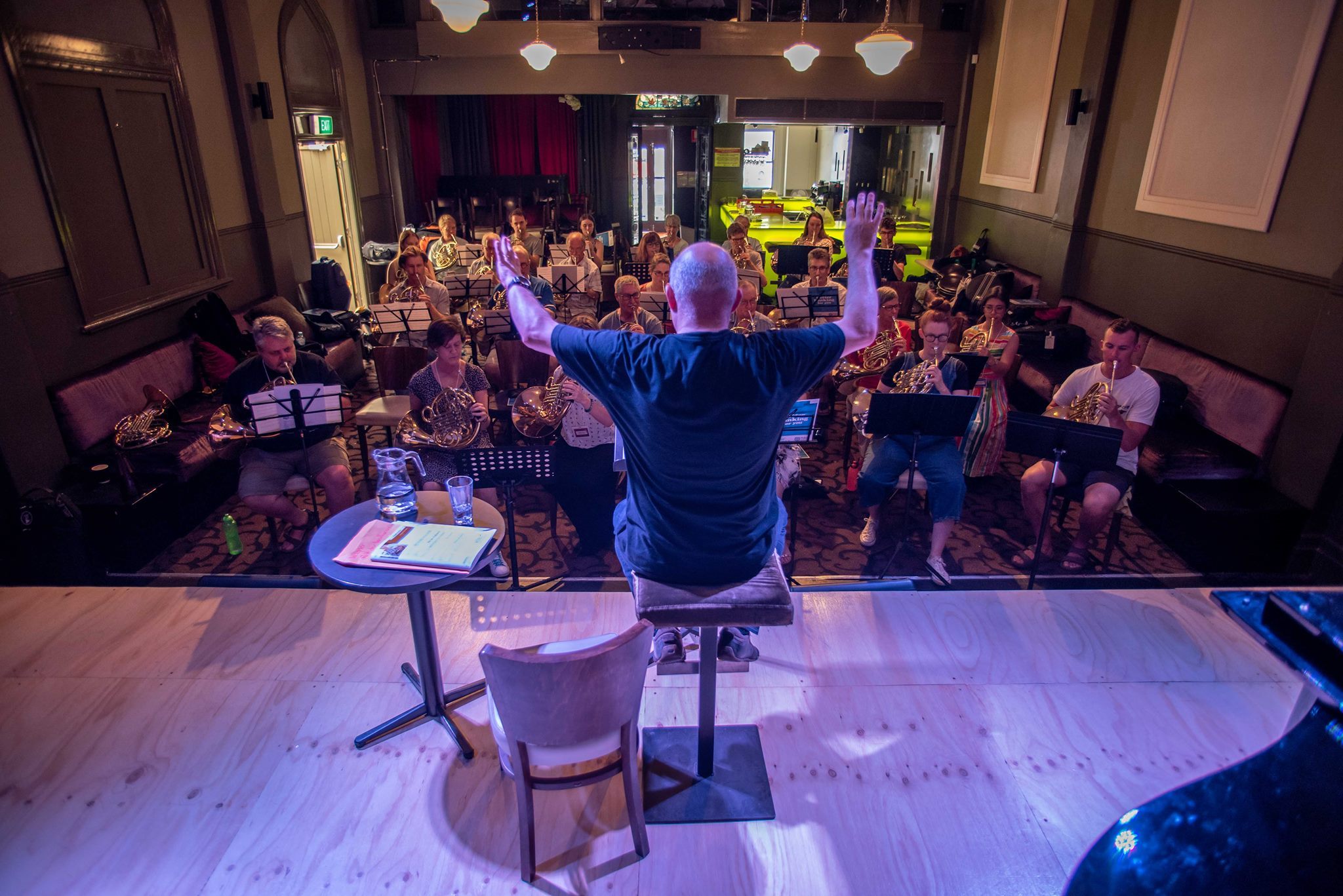 Adelaide is very lucky to have many music retailers and repairers, including Presto Musical Repairs and their expert sales and repair staff. Accordingly, the Adelaide Horn Jam included a retailer expo, as well as an impressive historic display by Nigel Davies of SA Band of Police, before culminating in a recital featuring guest performances from Peter Luff (Associate Professor and Deputy Director of Queensland Conservatory, Griffith University), Catherine Likhuta (International Award-Winning Australian-Ukranian Composer) and Emma Gregan (Adelaide Symphony Orchestra).
With possibly the largest collection of horn players in one location in South Australian history, the inaugural Adelaide Horn Jam was a fantastic day for all.
Yamaha participates in Inaugural Adelaide Horn Jam