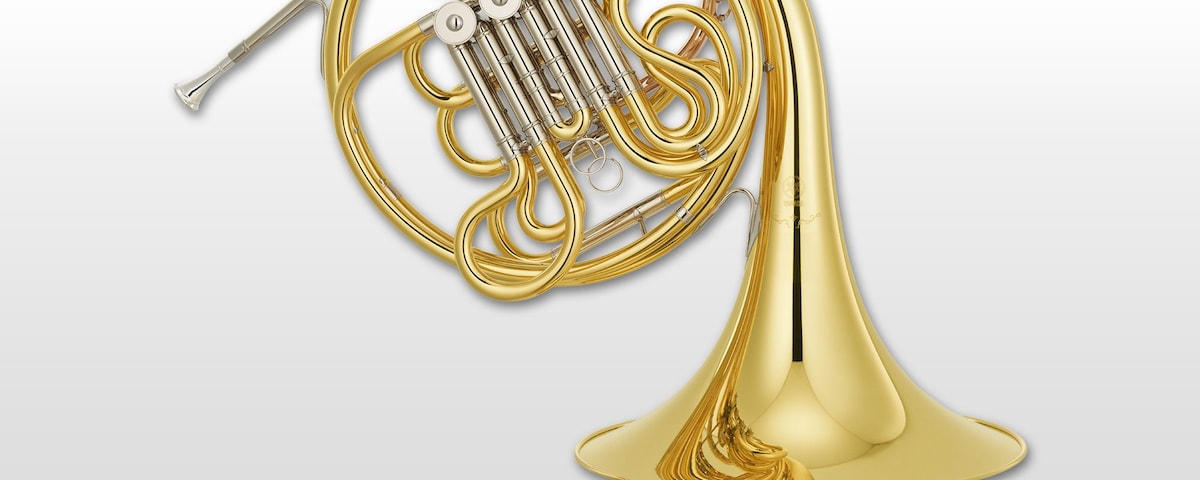 YHR-671
Full Double Horns
The YHR-671 is a traditional Geyer style horn that shares the basic YHR-871 design. It offers the clear tone, deep resonance, and overall performance of a high-end instrument while being easy to play.
Professional Series Full Double Horn, Key: F/Bb, Valves: 4 rotary valves, Bell size: M, Bell type: Detachable, Bore: 12.0mm (0.472"), Valve casings: Nickel silver, Valve rotors: Solid, Lever action: String, Finish: Clear lacquer
The colours and finishes shown may vary from those on the actual products.