Yamaha Premium Piano Centre Opens in Melbourne
For the first time in Australasia, Yamaha has created the brand new Yamaha Premium Piano Centre in South Melbourne, offering a purpose-built exclusive location to audition the full range of Premium Pianos.
Michael Shade (General Manager - Music Products and Education) opened the by-appointment display, which is accessible by Yamaha Music Australia's dealer network and their customers, at a VIP ceremony on 29th August.
Showcasing an exclusive display of Yamaha's Premium Pianos, prepared for performance by Yamaha's expert technicians, the prestigious venue will allow musicians and institutions to experience the latest technology in hybrid pianos and audition instruments in a private, acoustically treated environment. The brand new premium range of SX Series grand pianos will be housed in this location from late October, sitting alongside other flagship pianos such as Avant Grand, Silent Piano, Enspire Disklavier and the CFX Concert Grand Piano.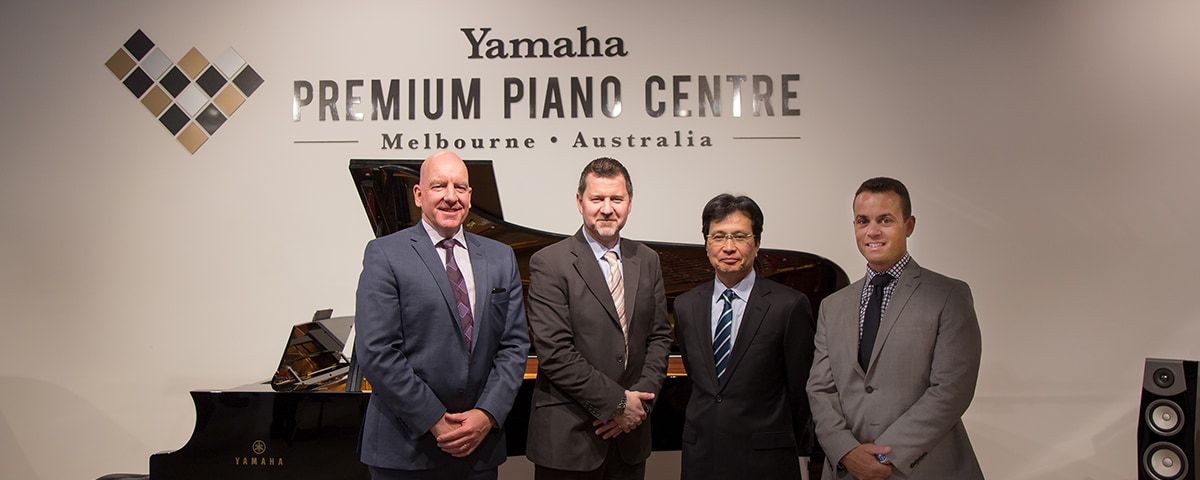 General Managers Simon Goldsworthy, Michael Shade and Tasi Herbu with Managing Director Mr. Yasuhiro Nihashi
Along with piano selection, the venue is suitable for small recitals and is open to artists wishing to perform or record, and will host major Yamaha Music Education recitals. The venue also has a technician's workshop and training facilities for dealers and technicians.
The Audio Visual division has also found a home at the Yamaha Premium Piano Centre, displaying the NS5000 Hi – Fi speakers in the 'lounge', and connecting Soavo speakers and MusicCast to the Disklavier pianos.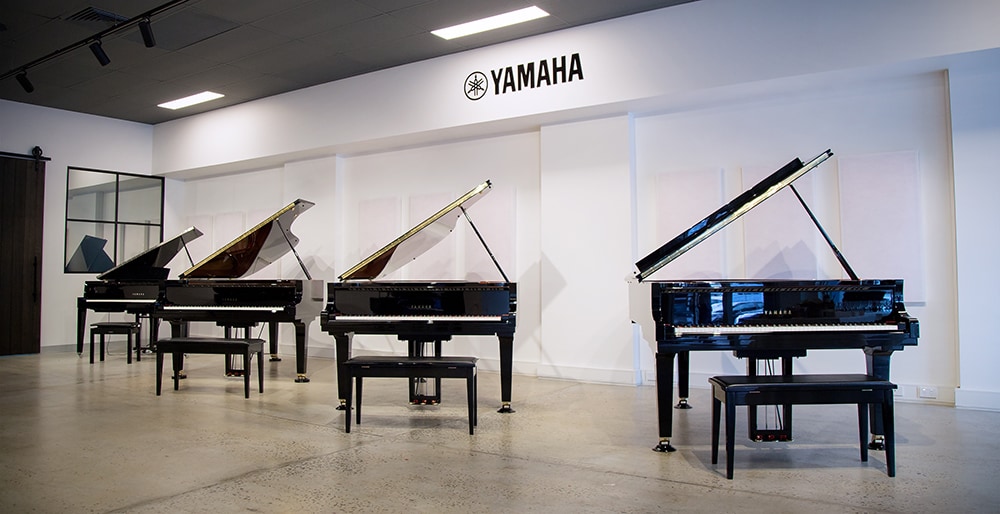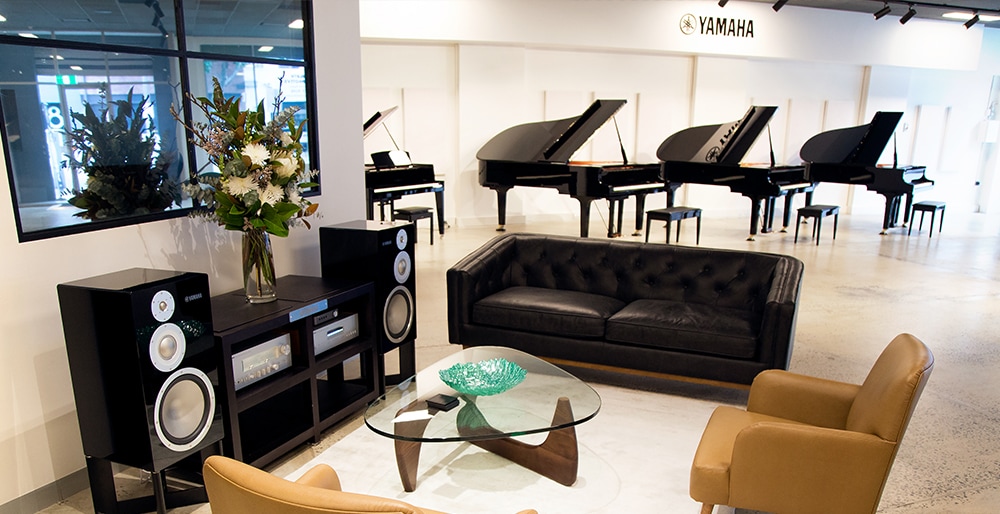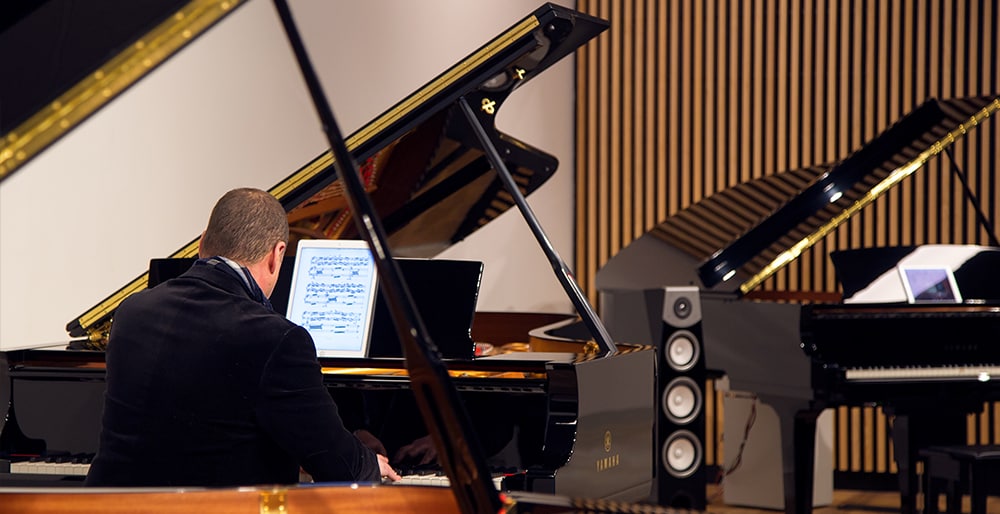 Cameron Tait (Marketing Manager – Traditional Instruments) spoke at the opening. "Along with instruments of the highest quality, place is also an important part of how the Yamaha brand is perceived. Yamaha Japan constantly raises the bar by setting the standard in concert level performance, and leads the industry in piano technology. We now have a location to introduce Australian musicians to the best the world has to offer in pianos."
Local or interstate appointment enquiries are invited via Concert Series Piano Dealers.