Piano Teachers Guide to Silent Pianos
The Popularity of Silent Pianos And What we Need to Know as Piano Teachers

Nathan Rippon Product Manager, Yamaha Music Australia
Social worker, counsellor, baby-sitter, accountant, mentor, book-keeper, repertoire expert, scheduling expert – these are just a few of the many "hats" a piano teacher wears in today's teaching landscape.
To add to this list, piano teachers are now increasingly required to be specialists in the tools (or in this case, the tool) of their trade: the piano. Our instrument hasn't changed much in the past 150 years, but developments in manufacturing technologies and sound production (among others!) continue to drive forward the ways we interact with the music that we make and the creative tools we use.
The rapid increase in the advancements of keyboard instruments is not just exciting for the future of our industry, it also means students and parents now come to us with a multitude of questions, such as:
Acoustic or digital?
What are weighted keys, touch sensitivity, fixed pedals?
We found a piano on the side of the road, will it be suitable?
What are "hybrid" pianos?
According to the Australian Music Association, 2018 saw an uplift in the overall music products market, with a 5 per cent volume import increase over 2017. These figures are mirrored in acoustic pianos, with upright piano imports seeing a 6 per cent increase in volume, and grand piano imports similar at 5 per cent. These figures are exciting to see for us teachers – keyboard units as a whole (digital and acoustic) were up by 18,000 units (16 per cent) in 2018, which can only suggest that music making, at any level, is alive and well.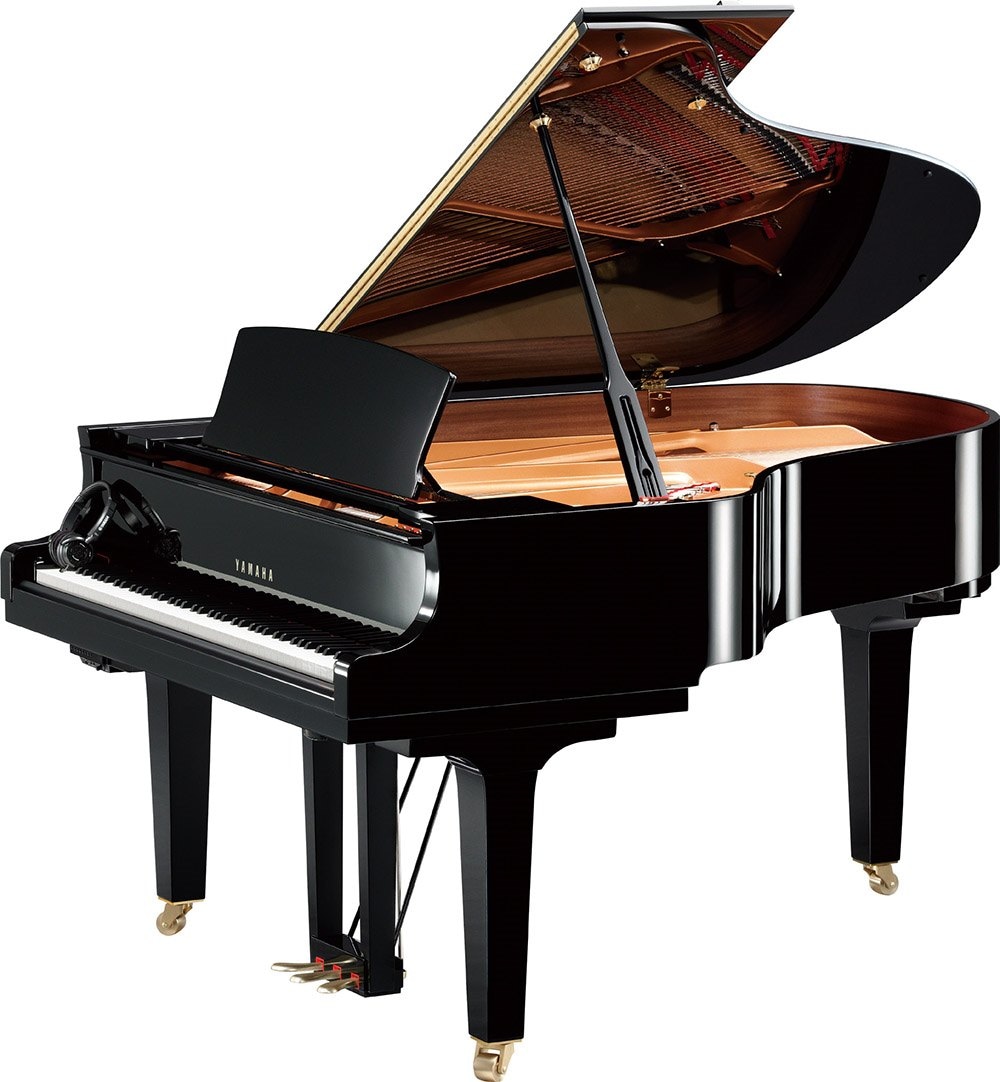 For Yamaha, founded in 1887 and the world's largest manufacturer of musical instruments, we are seeing a dramatic shift to hybrid acoustic pianos, specifically Silent Pianos. In Australia, around 1 in 4 new Yamaha acoustic pianos sold in 2018 had some type of additional hybrid functionality, either the Silent, TransAcoustic or Disklavier system. This ratio increases even more to around 1 in 3 in North America and Japan, and 1 in 2 in Europe!
The figures for hybrid acoustic pianos will continue to rise, as consumers and teachers demand the reliability and beauty of the traditional piano, but need a product that is more in line with their musical aspirations.
I read an interesting point in a blog by my good friend, Elissa Milne, about preparing new students for piano lessons. One point that resonated was the importance of not placing the piano in the "glummest/most distant room of the house". Our students don't want to be locked away practising alone; they want to be able to play in the "fun" areas of the house. Silent Pianos are not just designed for small/apartment living, like some may assume. In our busy, multi-functional lives, the acoustic piano can co-exist in large living spaces (and classrooms!), where our students can be practising alongside the rest of the family.
For teachers, as these instruments become common, what do we need to know?
What makes a piano a "hybrid"?
The term "hybrid" is now relatively commonplace, but in the piano world it generally suggests some combination of digital and acoustic. Many brands now produce hybrid pianos – from a digital instrument with some kind of acoustic piano action inside (e.g. Yamaha's AvantGrand), or, viewed from another perspective, an acoustic piano with a silencing system and/or an amplifier that turns the soundboard into its own speaker (e.g. Yamaha's TransAcoustic).
How does a Silent Piano work?
In 1993, Yamaha was the first piano manufacturer to make an acoustic piano with silencing capabilities. When the silent function is activated, the hammers no longer hit the strings (Figure 1); instead, a highly sophisticated sensor-technology captures all movements of the keys and sends them to the digital tone module.
Under each of the 88 keys is a Yamaha-unique key sensor. These non-contact, optical gray-scale sensors (Figure 2) faithfully detect subtle movement of the keys without affecting their touch. The optical sensors precisely measure keystroke information, enabling the player to perform with rich nuance and extraordinarily subtle expression. Since they do not come into contact with the keys, these sensors do not affect the feel of the keyboard in any way – hence there is no change in key depth and action
What is also great to see is that nearly all of Yamaha's standard upright, grand and concert grand pianos can be Silent Pianos – from an entry-level U1, all the way through to the concert grand 9-foot CFX. This reinforces that Silent Pianos are, first and foremost, acoustic pianos. All components are made and installed at factory level, achieving the accuracy and quality that satisfy our exacting standards as piano teachers.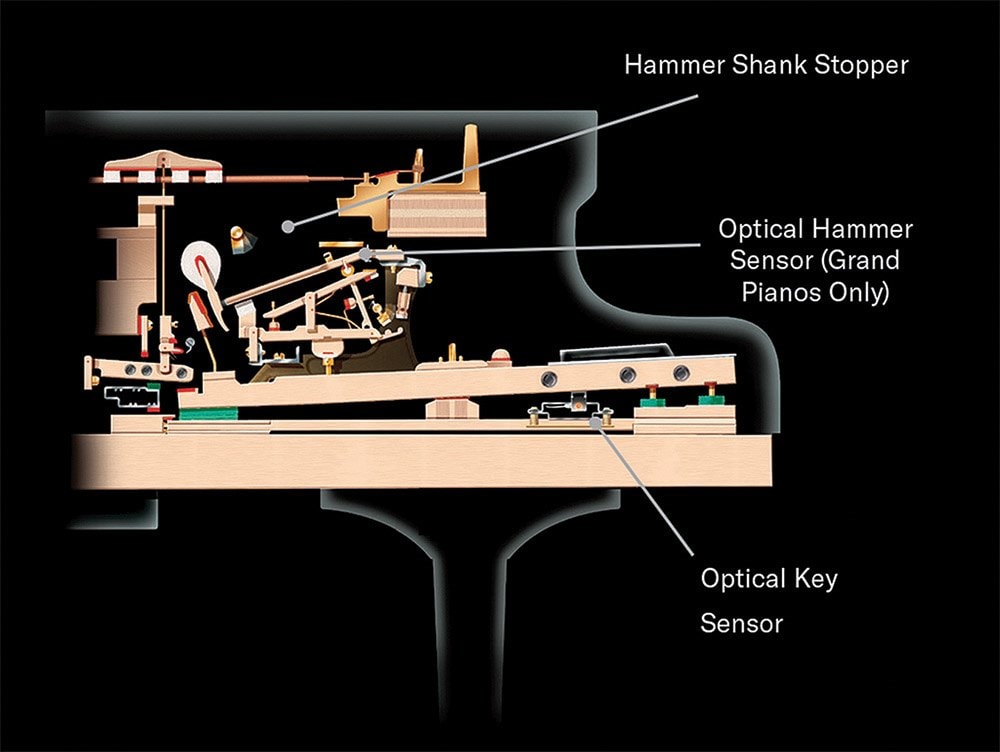 Figure 1: The action of a Yamaha Silent Piano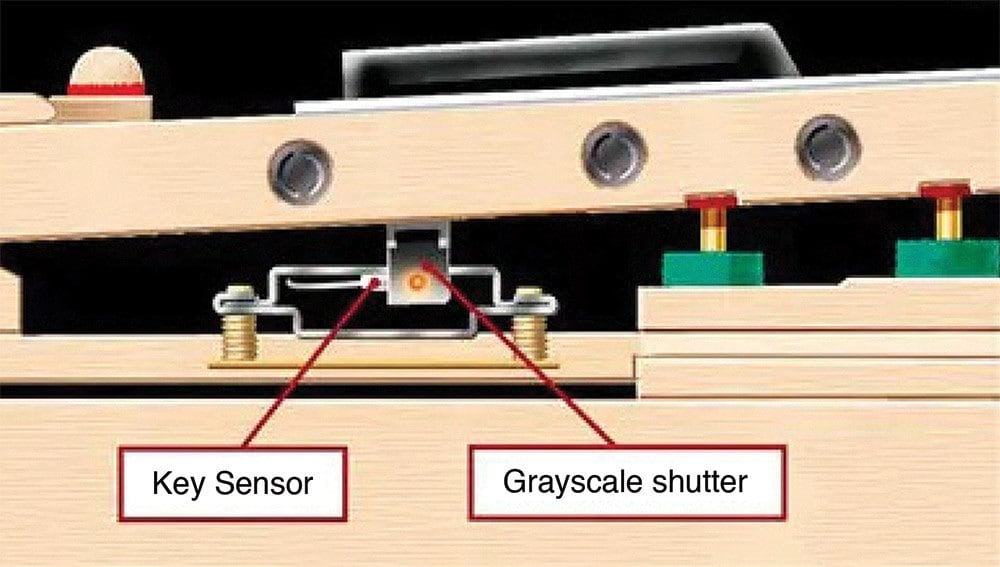 Figure 2: Key sensors in Yamaha's Silent Piano
Other teaching benefits
While hybrid acoustic pianos are fundamentally about the acoustic playing experience, teachers and students also have the advantage of elements we expect from digital technologies, including:
• playback and recording functions for aid in learning and practice
• connecting to external MIDI devices (some models)
• app integration
• additional voices.
In the modern era of piano teaching, the usual binary question of "digital versus acoustic" is now becoming a much more nuanced discussion. Furthermore, hybrid instruments – particularly Yamaha's Silent Pianos – are a much broader offering for those students who may turn away from traditional acoustic pianos.
Music making is alive and well in today's keyboard space, and manufacturers are listening not only to customers' needs and wants, but to those of teachers too!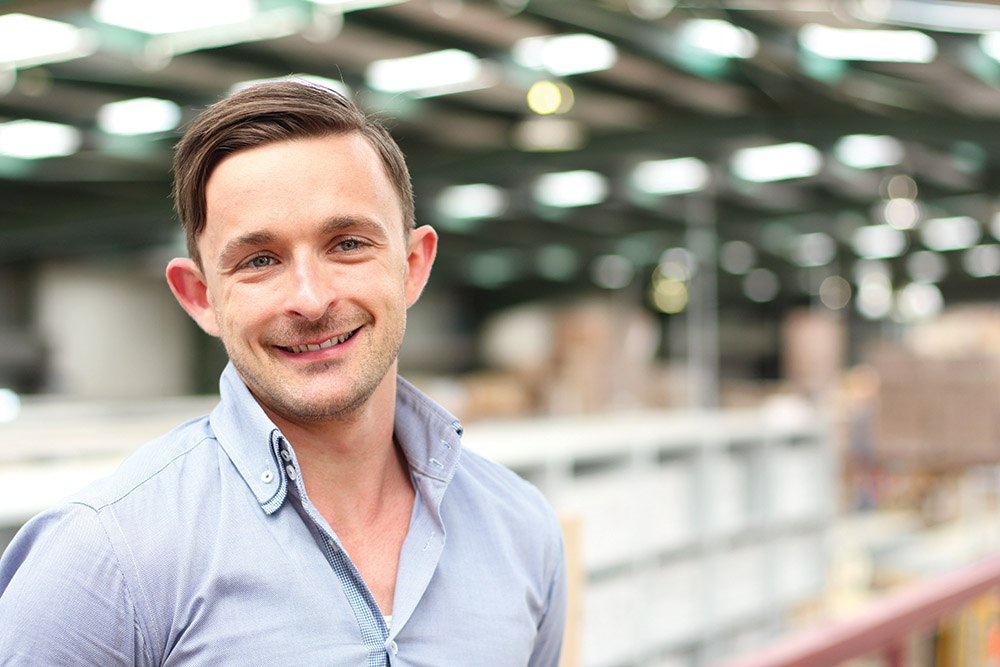 Nathan Rippon is the Product Manager for Pianos at Yamaha Music Australia. He holds a Bachelor of Music (Hons) from the University of Newcastle, Australia majoring in Piano and Saxophone. He has previously held positions within the Music products industry including Marketing Manager for Hal Leonard Australia and editor of The Piano Teacher magazine, Australia.
Piano Teachers Guide to Silent Pianos