Finding the Balance: Navigating Different Teaching Methods
Finding the Balance: Navigating Different Teaching Methods

Karen Ruprecht B.Mus (Hons) L.Mus.A
Ask a bunch of music teachers which style of teaching is preferable between specialist (one on one) teaching or small groups and you would almost definitely receive a resounding answer of "specialist"! However, as I have delved further into the benefits of both, I have contemplated that maybe we shouldn't be so quick to jump to this conclusion.
I am a freelance bassoonist by trade and I teach just over three days a week. I currently teach woodwind small groups and studio bassoon teaching (one student at a time). Over the years I have been involved with both styles of teaching at various times.
The strengths of specialist teaching are obvious. The teacher has an intimate knowledge of their own instrument. I can tell just by listening what the various squeaks and croaks mean from a young bassoonist, and I am positive that every specialist teacher can do the same on their specialisation.
"You get more stuff done with one on one".
Specialist teachers are generally experienced musicians on their particular instrument. They therefore may have a large collection of specialist repertoire and material to draw upon. In my case, I have a filing cabinet full of bassoon music as well as reed making/adjusting tools and books about 'everything bassoon'. The specialist teacher will often have connections with other musicians who play their instrument and perhaps ties with professional groups and organisations. Clearly the student receives 100% of the teacher's time and the lessons are tailored to suit the individual. Furthermore, the lessons move at the student's pace of progress. When I asked my young bassoon student Angus about it, he replied "You get more stuff done with one on one". There is often less preparation for the teacher for specialist lessons due to the fact that there is only one student and the repertoire that they are working on.
Having said all of the above, it is often impractical to have a specialist teacher for every instrument. Some schools with larger programs employ specialists. Some years ago, I decided to give up my woodwind teaching job and increase my number of schools where I could focus on my specialty. As bassoonists are not as prolific as say flutes or trumpets, I found myself driving many kilometres to travel to schools all over Brisbane, each of which came with its own set of unique challenges. Every school had its own administration procedures, pay arrangements and reporting methods. I had (and still do) have a tangle of ID lanyards in my car console. Aggghhhh!
Consequently, in addition to my bassoon teaching I recently took up a woodwind position at a school not too far away from my residence. Oh, the luxury of being in one place for a day and a half! I rejoiced to my Head of Department when she informed me that I now had my own desk! I said something along the lines of "Really!? That is just for me?"
Now I have what I call a perfect mix of specialist and small group teaching.
So, all this got me thinking about the many benefits of multi teaching. A multi teacher is normally far more flexible as they deal with mixed abilities, different personalities and perhaps mixed instrumentation. They need to be highly organised and have repertoire that suits these groups. The multi teacher has to contend with students progressing at different rates and they often need to learn more about their 'weaker' or less familiar instruments. I have spoken at numerous conferences about teaching bassoon to non-bassoonists. I know a trumpet player who decided to complete an AMEB exam on all the woodwind instruments that he was required to teach! Luckily there are a lot of professional development opportunities for learning how to teach an instrument that you are not as familiar with.
Groups can be put together based on instruments of the same family, or based on students' skill levels with mixed instruments, thus creating interesting and eclectic little ensembles. This is valuable for students as they can hear the different timbres of the various instruments. The experience of playing in these groups is an excellent stepping-stone to playing in the school ensemble as it teaches the students the art of listening to others, and there are more and more publications coming onto the market to suit mixed groups.
Speaking with colleagues and students, it is clear that some students prefer group lessons. Ross Capern, director of Instrumental Music at St Laurence's College in Brisbane, suggested that some students could be very nervous and feel intimidated in an individual lesson; however, they may feel much more comfortable in a group lesson.
"I really like what we do at school in group lessons as we are not all playing the same line of music. There are parts I can hear in lessons that I can't hear in band".
The social aspect of a group lesson, particularly in younger students, can make the whole experience more enjoyable and helps energise the students. More students can be included into a school instrumental music program with group lessons, and it also facilitates collaborative learning. Tillie, a current student of mine, mentioned to me "I really like what we do at school in group lessons as we are not all playing the same line of music. There are parts I can hear in lessons that I can't hear in band".
Regardless of the method of delivery, it is undisputed that music is good for all students and although many will not go on to pursue a career in music, they love the escape that music provides. It is not about perfection for many students, they just want music in their lives and the joy that it brings.
Some years ago, Richard Gill AO, who was a well-known music educator and advocate for music education for children, wrote in the Sydney Morning Herald that "It is no longer anecdotal but a matter of scientifically proven fact that children who have good, strong music teaching have advantages in other areas of learning".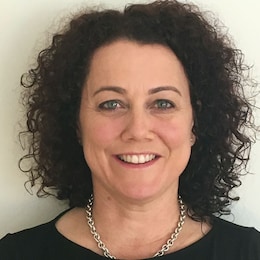 Karen is a sought-after educator and clinician for all things double reed, having presented at various educational conferences around the state. She runs the specialist bassoon program and teaches woodwind with Education Queensland and teaches bassoon at various schools in Brisbane. Karen is also heavily involved with the Australasian Double Reed Society, which promotes the playing of oboe and bassoon by providing opportunities, competitions, workshops, conferences and performances throughout Australia. Karen Ruprecht has a deep love of the bassoon! She has extensive experience in performance and teaching of this beautiful instrument. Karen enjoys a busy schedule of freelance playing mostly in Australia, however she has also performed in Switzerland and France.
Finding the Balance: Navigating Different Teaching Methods