Preparing for a Long Life With Music
Preparing for a Long Life With Music
Preparing for a Long Life With Music

First, we need to ask: "What does 'next' look like? What does 'going on' with music actually mean?" One answer is that it means having a strong experience of music making and a broad understanding of what music is, and can be, in order to ensure that it plays a vital role in their lives in whatever way they choose. So perhaps the question should really be: "What do we hope our students take with them when they leave us?" – whether it be at the end of Grade 6, Year 9 or Year 12.
Being Involved in Music Making Throughout School Life
The key is allowing students to be involved in a range of positive musicmaking activities throughout their school life, where the fundamental concepts of performing, listening and composing are evident in every aspect. It all starts with core classroom music as the foundation, where every child in the school experiences music making (singing, and playing a range of melodic and non-melodic instruments), listening (directed/ guided listening and responding to a range of different genres, cultures and settings), and composing (where students find their own creative voice through improvising, arranging, harmonising and composing music of varying lengths, complexity and types). These concepts should then be carried through into instrumental and ensemble settings, where students choose to be involved. It is in the formative school years that students develop their perception of either "being musical" or "not being musical" through the type of experience they've had. It is in these years that they also decide whether they "like music" or "never liked music"
Being Able to "Find Your Thing"
Choosing to play the clarinet in Year 7 may be the best decision for a particular student at that time, but there's a chance that it may not be their "thing". Maybe their "thing" is not offered at the school, or it won't be obvious until they hear or see it – for example, a style of music, the opportunity for song-writing, or a particular instrument or vocal style – but having positive music experiences and being encouraged to explore and experiment with a range of music will help. Some instrument choices and subject electives are swayed by peers and social groupings, so when these change or break down, so too can the interest in, and commitment to, that initial choice. Encouraging students to find the "thing" (sound, setting, physical comfort and expression, genre, etc.) that ignites their heart and nourishes their individual soul is the key to longevity.
Being Involved in Music Making by Yourself
Encouraging students to not only practise their instrument, but also to make their own music at home is key. As well as setting technical work and pieces to work on, encouraging young people to think of a song they like and work out how to play it, to write four bars of music in a given key, or to write lyrics and a melody that express a thought (or similar) will lead to investment in their own music making. Just as parents need to prepare their children to leave home and support themselves, we need to prepare our young musicians to be involved in music making without us. The next step is making music with the community, friends and/or family.
Being Involved in Music Making in the Community
Community music is often the key to life-long music making. Groups frequently comprise a mix of ages, backgrounds and people for whom music making is not their core daily focus. This can foster deep friendships and connections with people beyond the school setting, in an environment that is more egalitarian and where individuals are valued in a different way – which is so important for mental health and well-being. One of the best ways to introduce students to community groups is through combined concerts, "share the chair" events, and where individuals in community groups host/ buddy/mentor a school student to encourage a long-term connection. Also, making opportunities for individual students to join community bands, choirs and ensembles in the lead-up to a performance – or to play in the pit or sing on the stage for a community musical theatre production – can provide an easy entry point and "try-out" experience that is less threatening than making a full commitment. Some teachers see student involvement in community ensembles as a threat to their own music program, believing that it may impact on students' ability to commit to school ensembles; but frequently the opposite is true. Having another experience of playing music, singing or creating musical performances is often enriching for young people, and adds to their overall understanding of what they can do with their music making that bridges the school and beyond-school years. There's no need to wait until students are leaving Year 12 for this to happen – connections can be made at any age or year level! BEING A VALUABLE AUDIENCE MEMBER The arts need audiences. Furthermore, attending live performances and listening to recorded music have proven benefits for mental health and well-being. One of the greatest gifts we can instil in our young people is a thirst for listening to music in all settings – supporting artists through being bodies on seats, being generous and appreciative audience members, buying tickets to concerts and paying for downloaded music. If young people are cognisant of the magic of live music and develop good habits of "audiencing", then they will have a lifetime of fulfilment – and we will all benefit!
Being Able to "Discover" New Music and Music Settings
Building inquisitive, interested audience members who seek new ways of listening to and appreciating music that go beyond the concert hall, stadium concert or church setting is also important. Introducing young musicians to alternative settings – such as small local venues, community festivals, premieres of new works, album launches, unsigned artists, concerti featuring their instruments, and so on – are all valuable. And exposing students to a wide range of repertoire at school will help them to recognise composers, genres, artists and works that they may be drawn to when they come across performance promos in a variety of places.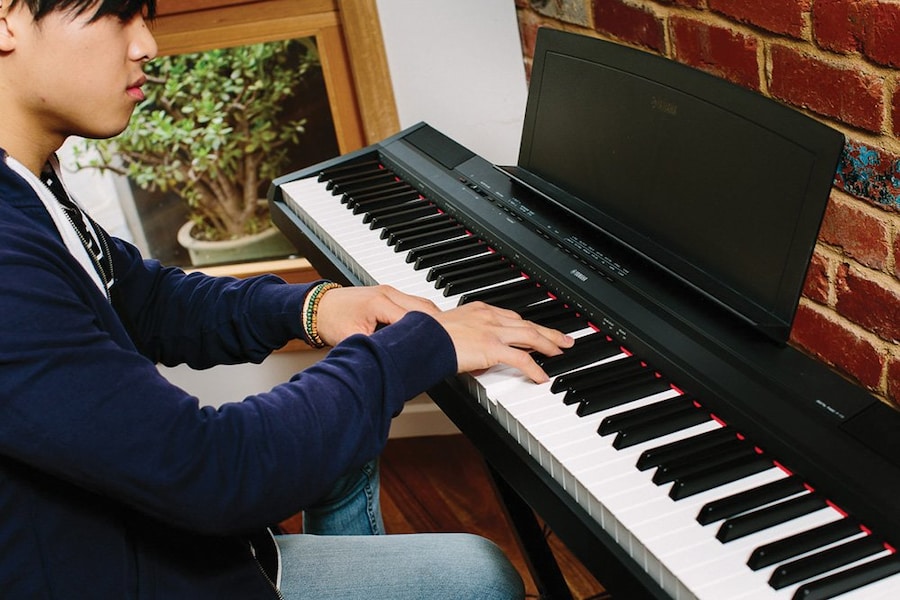 Being Able to Have Conversations About Music
How good is a meaty conversation about why one songwriter or composer is better than another, or why a particular performance or recording of a piece is better than the original/latest version! If we can develop the language skills of young people in relation to music, then they will be able to discuss various elements of it, examining and appraising its qualities – rather than simply saying "I love that piece" or "that's rubbish"! This can introduce them to a whole new community of people with whom they can interact, and lead to better musical conversations, as well as broadening their listening/attending/ participating opportunities.
Being Emotionally Connected, Fed and Fulfilled Through Having Music in Your Life
So, for our students, "going on" with music means so much more than progressing to Year 12 Music at high school, or applying for a place in a performance course at university; it means "going on" to lead a rich, emotionally fulfilling life because of the way their music teachers and school music programs set them up for success
WORDS BY: Sue Arney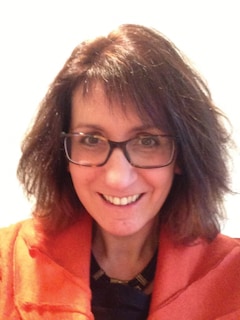 Sue Arney is a lecturer in teacher education at the university of Melbourne's Graduate School of Education. With a background in classroom, instrumental and ensemble music teaching, Sue has taught in early childhood centres, primary and secondary schools and a range of tertiary institutions. She continues to enjoy working with schools and teachers to recruit, build and review music programs across both regional Victoria and metropolitan Melbourne.
Preparing for a Long Life With Music