How Yamaha's Great Start Grant Changed Our School
How Yamaha's Great Start Grant Changed Our School
How Yamaha's Great Start Grant Changed Our School

In 2017 Apollo Bay P-12 College became the recipients of the Yamaha Off To A Great Start Grant program. Their principal Tiffany Holt tells us how it changed the students' world.
In 2017 our small, rural school received a phone call that changed us completely. We were the lucky recipients of the Yamaha 'Off To A Great Start' program, and would be receiving $90,000 worth of instruments.
Most of the students at our school had never heard of things such as french horns, oboes, or bass clarinets — and they most certainly had never seen them. So, the enthusiasm and excitement in the music classes as boxes were opened was indescribable. Students bounded across the playground, their precious new instrument in its shiny black case, shouting to each other and parents to tell them what they'd been allocated.
Wonky honks and squeaks filled the air as they tried out their mouthpieces and keys. Students went home and watched online tutorials and clips on how to play, or watched experts strut their stuff. The fervour was palpable. The potential was inspiring. And so was our music teacher, Sam Seabrook.
Her calmness in the face of such unbridled enthusiasm was impressive. Some wondered how she would even begin to take a bunch of youngsters, who had never known a crochet from a quaver, and turn the squeaks and honks into something recognisable. It seemed impossible. However, Sam knew exactly where to begin, and before long we had our first performance at a school assembly. The students played 'Ode to Joy' and 'Quirky Quokka' (with only a few stray honks!) and the audience was amazed: we had our very first concert band!
"A rite of passage has been created — something our school has rarely had before."
The pride on the students' faces was priceless. They had the buzz of performing as a group and the sense of achievement at mastering an unfamiliar instrument. They couldn't wait for their next gig. They even seemed to understand how to watch a conductor and follow the cue from the waving baton.
Our town is quite small, with a population of around 1,500, but we have a very creative bunch of people living here, many of whom are from musical backgrounds. When the word got around that we had lovely new instruments, people started coming out of retirement and offering their expertise in various ways.
John Woods, who used to perform for the Melbourne Symphony Orchestra, volunteered during the classroom music lessons and band. He also took brass students for lessons, just for the love of passing on the knowledge and passion for music.
Parents were amazed by the determination of their children to master their new instrument. And we have noticed that students in the lower grades are now discussing which instrument they are going to apply for when they reach Year 4. A rite of passage has been created — something our school has rarely had before.
One of the musical benefits we have seen has come about due to having lower instruments such as the euphoniums, tuba, bass clarinet and baritone saxophone. These instruments create a depth to the overall sound that is so important for young students, particularly as they develop their sense of pitch. These instruments are a huge investment for any school and not one that usually occurs at the start of a program. Having access to these instruments not only gives the students more diverse choices, but also aids the overall musical development of all of the students.
"Music is a wonderful way to connect these generations, and it is a fulfilling experience for all."
The value of having good quality instruments for beginners to use cannot be understated. So often it is the younger students who get the school hire instruments that are sometimes in a marginal condition. Being able to supply brand new instruments that the beginners use, really propels them forward in so many ways. They sound better and they play more easily, so the kids feel better. This enhances their experience so much more.
Our musical students perform regularly at assemblies and community events, showcasing their growing skill as individuals and also as a band. The two class bands pay regular visits to the local aged care facility whose residents absolutely love hearing the children play and perform. Music is a wonderful way to connect these generations, and it is a fulfilling experience for all.
Lunchtime band practice, outside of class time, allows for those who have the greatest passion to build their skills even faster. It also picks up the students who aren't the most sporty or social, and gives them an enjoyable lunchtime activity where they meet like-minded friends.
This year, we were very lucky to have the opportunity to host internationally renowned saxophonist Philippe Geiss at a musical dinner event. He brought his incredible pianist with him to perform to an audience of students, parents and music loving locals. Quite a number of our band students had the opportunity to perform with Philippe — a once in a lifetime experience. They performed some practiced pieces, and a few senior school students had an impromptu jam. It was a truly uplifting moment for a small country school, who had never owned instruments such as these until we were lucky enough to win the Yamaha grant.
Our school allocates an instrument at the start of year four, followed by lessons in music classes and (for really keen kids) extra lunchtime classes run by Sam Seabrook and our wonderful volunteer, John. They continue in Year 5, allowing plenty of time to try out different instruments should they wish, and to experience performances at various events. A growing number of students are now beginning to pick up private music lessons, which will add another important layer of older students who can serve as role models for each of the younger years coming through.
For students from low-income families, who would ordinarily be unable to afford lessons, they now experience a minimum of two years of learning within the classroom setting. This adds another element to their education in a rural setting that is generally dominated by reading, writing and sport. They not only gain skills on their instrument, but also learn valuable life skills like working as a team, cooperation, patience, persistence, skill building and working toward a collective outcome.
When you talk to students about the instruments you can see the smiles and the enthusiasm radiate from their faces.
For many years, students at our school have learned a small range of instruments, predominantly the piano, the guitar and the drums. With the arrival of the Yamaha grant, students who were not drawn to those three instruments have the opportunity to experience the joy of learning a musical instrument. Teachers have even commented on the confidence some quieter students are demonstrating after performing — one very quiet student has even performed a few solos, something we never thought would happen.
Our kids feel special that they were chosen for this wonderful gift from Yamaha. Our school has now fitted out a new band room with custom shelving, music whiteboards and wonderful artwork created by one of the parents that supports this new program — making the children's experience even more enriching.
The ways in which the grant has changed our school have been wide and unexpected. As a school we have been immensely grateful to receive the Yahama grant, including the extra teacher training and continued involvement of the company in how we have progressed in the last few years. We can highly recommend other schools apply for this opportunity, it doesn't only get you off to a great start, it gets you to fly!
"Playing a Yamaha instrument is a real privilege and I really love it."
"I like playing music because I can build my confidence playing in front of people."
"I am glad I have a school that gives me a chance to play an instrument."
"I find playing a new song makes me happy and gives me joy."
"I like learning the flute because I get to choose the songs I learn — this year I have learned to play the NZ national anthem for my Dad, because he is from there."
"I like playing music and having the chance to go to the music room every Wednesday lunchtime and play in a band."
Straight From The Students' Mouths
You can learn more about the Great Start Grant here
---
WORDS BY: Tiffany Holt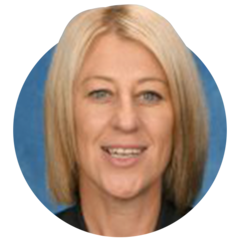 WORDS BY: Tiffany Holt
Tiffany Holt is Principal of Apollo Bay P-12 College.
How Yamaha's Great Start Grant Changed Our School