Recruitment & Retention: A Year-Round Job
Recruitment and Retention - A Year-Round Job

Sandie Rose-Castle & Dr Jemima Bunn
Recruitment is arguably one of the most important processes that a music department faces each year. After all, without students, there is no music department; and without an on-boarding process, there are no students. Equally as important is retaining these students year on year to strengthen and grow the program. While "drop-outs" are inevitable, a well-planned program can help improve retention rates.
We were lucky enough to speak to Sandie Rose-Castle and Dr Jemima Bunn, who gave us some incredible insight into their methods during the recruitment process and how to keep students engaged.
1. When is the best time to begin your recruitment process for the year? What are the key steps and timing in your process?
SR-C: Starting the recruitment process in Term 4 ensures ample preparation for a new ensemble to commence at the beginning of the following year. This way, parents have time to organise their child's after-school activities to fit in with rehearsals. (AND Santa might have a chance to bring an instrument for Christmas!)
Term 4 begins with exposure: band recruitment posters and "pop up" concerts in the playground. A Band Information Night for parents works well and can feature a performance from one of the bands.
Early in Term 4, we distribute Band Handbooks and Band Application Forms, followed by musical aptitude and blow testing mid-term. Results for instrument allocation are distributed around Week 7 so that additional materials (books, folders, etc.) can be ordered in time for Term 1.
JB: Recruitment is an ongoing journey. Take every opportunity to enlist the support and involvement of students, staff and school administration, principals, parents and community. Promote the value of music education.
An Open Night presents an opportunity to get in front of potential students and their parents, with students demonstrating the musical and social culture of the program. Parent Information Evenings and New Student Orientation Days entice participation in the program.
The beginning of the year is when the work intensifies to get students enrolled, with letters home, emails, aptitude testing and demonstrations, culminating in an Instrumental Music Recruitment Night – where students are formally given the opportunity to get their musical journeys at our schools under way. This is followed fairly quickly by a five-note, open string concert, and we are off and running for an amazing year of music making.
2. It can be challenging to balance the wishes of a student with the overall instrumentation needs of an ensemble. How do you strive to strike this balance for the good of the ensemble/music department?
SR-C: You can use one of the school's ensembles to showcase the lesser-known instruments. Playing a band excerpt with just the melody and then gradually adding instruments in the middle and bottom layers will help parents and students understand the importance of balance within the ensemble.
Students are requested to list their first five preferences on the Band Application Form, which widens their choice, encourages open-mindedness and gives options for allocating one of those preferred instruments!
JB: With the focus on ensemble, the essence of recruitment is about playing a role in a team. You need to decide what this means in your program: what does a balanced ensemble look like to you? Open communication – about the process of recruitment and how decisions will be made for allocation of instruments – is essential. The selection of the right instrument is key to ongoing participation, as it sets students up for a successful musical life. Having expert teachers and student leaders involved on Instrumental Music Recruitment Night supports students and parents to make informed decisions. Not everyone gets their first preference, and there may need to be some discussion and further suitability assessment to make other preferences acceptable. Using data derived from questionnaires and musical aptitude activities, we can seek to balance the needs of the students and the program.
3. Motivating students to start is sometimes the easy job. What strategies do you have for getting parents, other staff, administration, etc. on board?
SR-C: A Band Information Night brings enthusiastic students and their parents together, making for an exciting start to the musical journey. It is ideal to have an executive staff member attend to show support for the band program.
Good communication with year-level teachers is essential. If they know the recruitment process and the days it will affect their class time in advance, they are more likely to encourage student participation.
Nurturing a friendly and respectful relationship with administration staff at school is also vital. You may find their support for the printing of handbooks, fielding of band queries and generating interest in the band program invaluable. They may also appreciate invitations to in-school performances.
JB: To advocate for your program, you need to be informed of current advocacy approaches that support what you do. There are many advocacy tools and videos available for distribution to incoming parents and students, aligned with ones that demonstrate the experience within your school situation. Through the students participating, music captains and other student leaders, and friends of music groups, we have very powerful voices to promote participation.
Educate yourself on recent research, and put your best foot forward. Demonstrate student leadership, teamwork and good-quality performance skills; the role the instrumental music program plays in your school; and how the program contributes to your school's traditions and the student experience. Show this through your performances, presentations and interactions with the school community. Be convincing and committed.
4. Recruitment of enough successful low brass players seems like a perennial issue in school ensembles – how do you try and make this situation better?
SR-C: Directing extra praise to all low brass players right from the initial blow testing through to the top Performance Band will enhance morale within the section.
For recruitment, it is helpful to demonstrate low brass towards the start of a Band Information Night. Playing a popular excerpt is beneficial as this will help students to remember these instruments when completing the Band Application Form and their five instrument preferences. Most young students will also find blowing the larger brass mouthpieces comfortable at blow testing.
Positioning the low brass in the front row for Junior Band rehearsals in Term 1 (before performances start occurring) keeps them visible and connected. It is also important to choose some repertoire with a prominent bass line, giving the opportunity to feature low brass in performances and keeping the musicians motivated and involved.
JB: Be positive about the opportunity that playing low brass brings. Have students playing euphonium and tuba undertake to be recruiters – their voices are powerful in this discussion. If you don't have a student playing euphonium or tuba, borrow from another school. Ensure that you have representation from both male and female players to try to combat gender stereotypes.
Having a brass ensemble perform for the student cohort and demonstrate the joy of low brass playing can also promote enthusiasm among students.
Ensure that instruments are of good quality with reliable cases, and that there is the opportunity to have an instrument at school and an instrument at home.
5. What are your key pieces of advice on recruitment – both things that should be done and traps to avoid?
SR-C: Performances inspire beginners to join the band and also give the performers a lift. Make sure that the bands have exposure in the school community, particularly around recruitment time. Create performance opportunities, such as assemblies or playground concerts before school and during lunchtime.
Take two or three band members with their instruments to assembly (or classrooms) when announcing band recruitment to potential beginners. Have the band members demonstrate a few notes. Be sure to feature players on low brass and the less well-known instruments.
Keep music aptitude and blow testing results confidential and do not let parents interfere with instrument allocation!!!
Finally, make sure that you supply parents with ample information, including local tutor contacts, repairers and instrument suppliers for purchase or hire.
JB: Be organised. Have a plan. Move with purpose.
Your students are your best advocates for the program – their words speak volumes about their experiences in the program, how they manage to balance their commitments between music and other studies, and what making music means to them. Have the students on hand at the Instrumental Music Recruitment Night to represent the program and demonstrate the school and music culture.
Make it possible for students who want to participate to be able to participate. Beg, borrow or steal instruments!
Review your plan each year and make it work for your school situation. If you keep doing what you have always done, you will get what you have always got.
Show your passion, commitment and love of music education throughout.
6. Do you use tools such as tests for aptitude, timbre preference, etc.? If so, what advice do you have on implementing these?
SR-C: I find that an adapted written test based on the Selmer Music Guidance Survey 20 multiple-choice questions covering pitch, harmony, melody and rhythm works well, followed up with blow testing using a team of local tutors who can assist students to try the five instruments on their preference list and provide suitability scores accordingly.
Before allocating any instruments, exact numbers for each section need to be calculated to create a balanced band. Results from both the music aptitude and blow testing help determine instrument allocation.
JB: Perhaps the most important attribute in learning to play a musical instrument is desire to do so on the part of the student. Any action that might lessen the desire at the outset would certainly be unwise. Using a music aptitude or timbre preference survey provides data that can be useful for understanding what your students know, how they hear in terms of pitch, melody, rhythm and chords, and the types of sounds they are attracted to. The two in common use are the Selmer Music Guidance Survey and the Instrument Timbre Preference Test.
The aim of these tests is to support the making of informed decisions about what instruments students might play; however, this must be balanced with the possibility that testing may discourage those who might achieve a low score. It may not be wise to show the results of the tests because, if we believe in the growth mindset, everyone can be taught how to listen – they just may not have had this experience yet.
Having students undertake these instrument-matching tools creates interest among both students and parents. It contributes a discussion point regarding considerations of instrument selection and balancing the ensemble. It provides information about the aptitude of the prospective student for particular instruments, adding data to appraisals of other qualities such as enthusiasm and perseverance. It also helps teachers to understand students' pedagogical needs.
Musical aptitude surveys are useful tools, but not the "be all and end all" of why a student should play a particular instrument. They are only a small part of the student picture, and cannot account for aspects such as enthusiasm, influence of home life and commitment.
Sandie Rose-Castle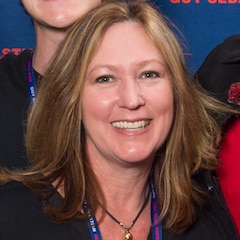 Sandie Rose-Castle
Sandie Rose-Castle studied French Horn and Bachelor of Music Education at the Sydney Conservatorium of Music where she was the recipient of the Richard Merewether French Horn Fellowship. For more than three decades, Sandie has been directing school bands as well as playing and teaching brass instruments. She has also spent 15 years directing and managing an Early Childhood Music School and has seen the wonderful educational and personal benefits that music brings to students of all levels and ages. Sandie believes that playing a musical instrument enriches lives while teaching teamwork, self-discipline, self-confidence and developing the brain.
Dr Jemima Bunn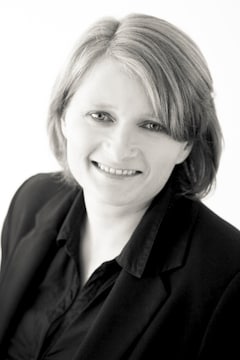 Dr Jemima Bunn
Dr Jemima Bunn (Ph.D., M.Mus.Ed., B.Ed.) has been Director of Music in vibrant and dynamic music programs across Victoria, coordinating the classroom, instrumental and ensemble components of their Programs. Jemima has been active in the Australian Band and Orchestra Directors' Association (ABODA) over several years, serving as a committee member, president and vice president at state and national levels. In 2006, she received an ABODA Victoria Excellence Award and in 2018 a National Citation of Excellence for her work in music education.
Recruitment & Retention: A Year-Round Job