Choosing Repertoire: Expression, Education, Entertainment
Choosing Repertoire and the Three "E's": Expression, Education, Entertainment

Dr. Rob McWilliams
Emeritus Professor, Yamaha Music Australia
When choosing repertoire to play with our ensembles, I believe it is important to keep performance and learning goals in mind.
Choices are likely to be very dependent on whether you are looking to put together a program for a formal school concert or festival performance, or for an outdoor show at a function such as a school fair or similar. You may also be choosing repertoire with a particular educational or developmental purpose in mind, which may not necessarily be for imminent public presentation. The focus of this article will be towards choosing repertoire for a formal school concert or festival performance. I believe this is where music choices can have the greatest impact on the students' musical growth and development. My end goal in these performances is always to provide a meaningful and expressively powerful result for the musicians involved. I believe if this can be done successfully, the audience will join us on that musical journey and have an equally rewarding listening experience.
In addition to looking for music that can provide this meaningful and expressively powerful result, I also take into account two other primary issues. First, it is important to consider the player resources you will be working with. These include instrumentation, technical ability, emotional maturity, endurance, etc. It has been my experience that ensemble directors too often choose music that limits players' ability to be truly connected to the expressive elements of a piece because they are on the edge of their technical capabilities and in "survival mode" to just make it through without stumbling. Including occasional pieces that push this aspect can serve a developmental purpose, but these need to be balanced with more works that are reasonably within the players' technical abilities.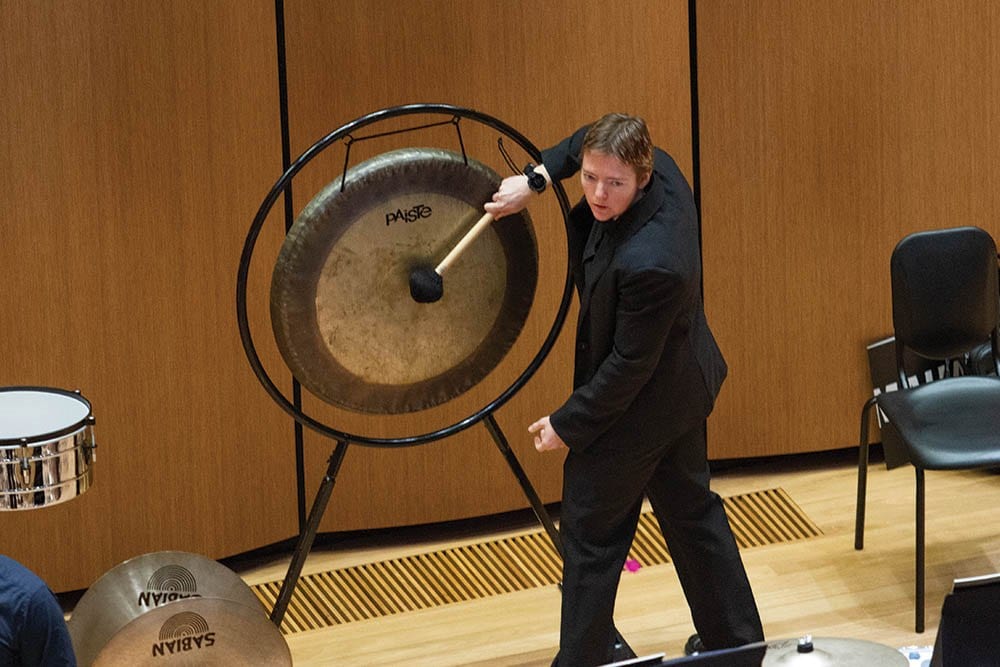 I am a firm believer that rehearsal energies need to be primarily devoted to focusing player listening – for tone quality, intonation, balance – and the matching of styles, attacks, releases, dynamic shading, phrasing, etc., along with developing an increased awareness of, and sensitivity to, the expressive messages of the music. This is difficult, if not impossible, to achieve if the players' attention has to be almost totally devoted to technique issues. Unfortunately, it seems that inexperienced musicians often tend to judge the quality of a piece of ensemble music by looking at their individual part in terms of technical interest/note density. In other words, they judge a piece on the "notes per square inch" factor! It is very important that developing musicians are taught, and understand, that this is not an appropriate gauge of a composition's ultimate quality or value, and that working on music within their technical capability will allow them to focus more on the expressive elements that truly bring the music to life! For further ideas on rehearsal strategies that are geared to developing enhanced player listening, please refer to my previous articles on the Off to a Great Start website: greatstartyamaha.com.
Second, take into account your own passion for the repertoire you are considering. As conductors, we are the primary advocate for the composer's expressive intentions and the communication of this to our ensembles. For the outcomes to be expressively powerful for the players, we need to "get inside" this aspect of the music so that we can truly bring it to life. This means conductors need to study, understand, and connect to the emotional and expressive aspects of the music they direct (more on strategies for doing this will be featured in a future article).
There is an increasing number of repertoire resources on the market to help conductors in the vital task of music selection. Those such as the Teaching Music Through Performance in Band/Orchestra/Jazz/Choir series have no doubt found a niche in this regard, along with many other texts that address repertoire issues. There are also repertoire lists provided by recognised ensemble directors, professional organisation festival lists, etc. Further, as each new publication cycle for ensemble music comes around, publishers have become very adept at providing and promoting information, recordings, perusal scores, etc., for the large number of newly published works. Judiciously used, all of these resources can play a beneficial role in helping directors make good choices as regards what music to play.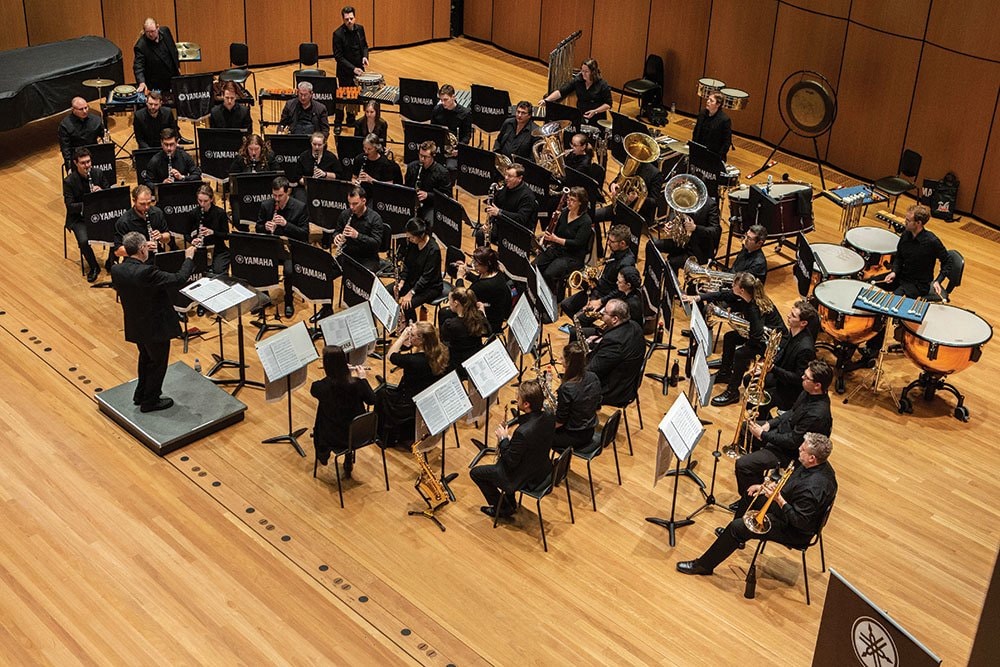 However, before getting caught up in working through the plethora of repertoire possibilities, I think it is more important that directors have a clear philosophical framework on which to base their repertoire decisions. In developing this framework, I believe we need to deal with at least three key "E's". When choosing repertoire, I consider these in the following clearly prioritised order; in other words, I wouldn't move to the next consideration of the three for a particular piece if the consideration(s) before it are not satisfied:
1. Expression
This could have another "E" word attached – that being "Emotion". For me, the notion of "expression" in music covers the gamut of human experience including, but not limited to, feelings of joy, fear, surprise, sadness, happiness, disgust, anger, anticipation, resignation, terror, and so on.
2. Education
This covers aspects of musical and technical development that the piece under consideration can help to achieve. These can be issues such as teaching a new rhythmic concept, developing greater player independence, building ensemble tone quality, exploring different keys, musical style periods, genres, and so on.
3. Entertainment
This typically refers to how accessible as entertainment the piece is to the audience and/or the players. Is it music they will easily recognise, have heard before, been exposed to in popular culture, etc.? Will it be relatively satisfying on first hearing?
In my view, any piece of music I choose to conduct for a concert or festival setting must first satisfy the criterion of "expression" with a meaningful, musical message that will have the potential to emotionally move and stimulate the players in some significant way. I also look for pieces (or groups of pieces considered together) that explore emotional "range". Some compositions cover multiple emotional states very effectively and provide a particularly rich expressive experience as a result. When asking directors why a particular piece was chosen, I am sometimes told that the students requested it (often arrangements of a current pop hit), or that the audience will know and like it. For a concert or festival situation, it has been my experience that this approach sells the student experience rather short if the piece doesn't also satisfy the expressive criteria. Prioritising entertainment value is somewhat akin to allowing students in an English course to choose the books they will read and study based on what they currently know and like rather than what will develop a deeper understanding of literature, language, rhetorical devices, etc. While there may well be a place in school instrumental programs for music from popular culture, I believe it should be seen as an adjunct to repertoire of a more "concert" style that satisfies the primary criteria of potential for expression and emotional range at a deeper level. Quality music that is taught effectively will provide a richer experience for ensemble members and, when presented well in performance, a more deeply rewarding experience for the listener. When you do need to choose some music from popular culture, I would encourage applying the same high expectations regarding quality of arrangement, colourful scoring, etc., as for any piece. I also advocate looking for music with a "timeless" quality. Many arrangements of current pop songs do not meet this criterion. Ask yourself if there will be interest in hearing this piece in twenty years' time – the answer will often likely be "no".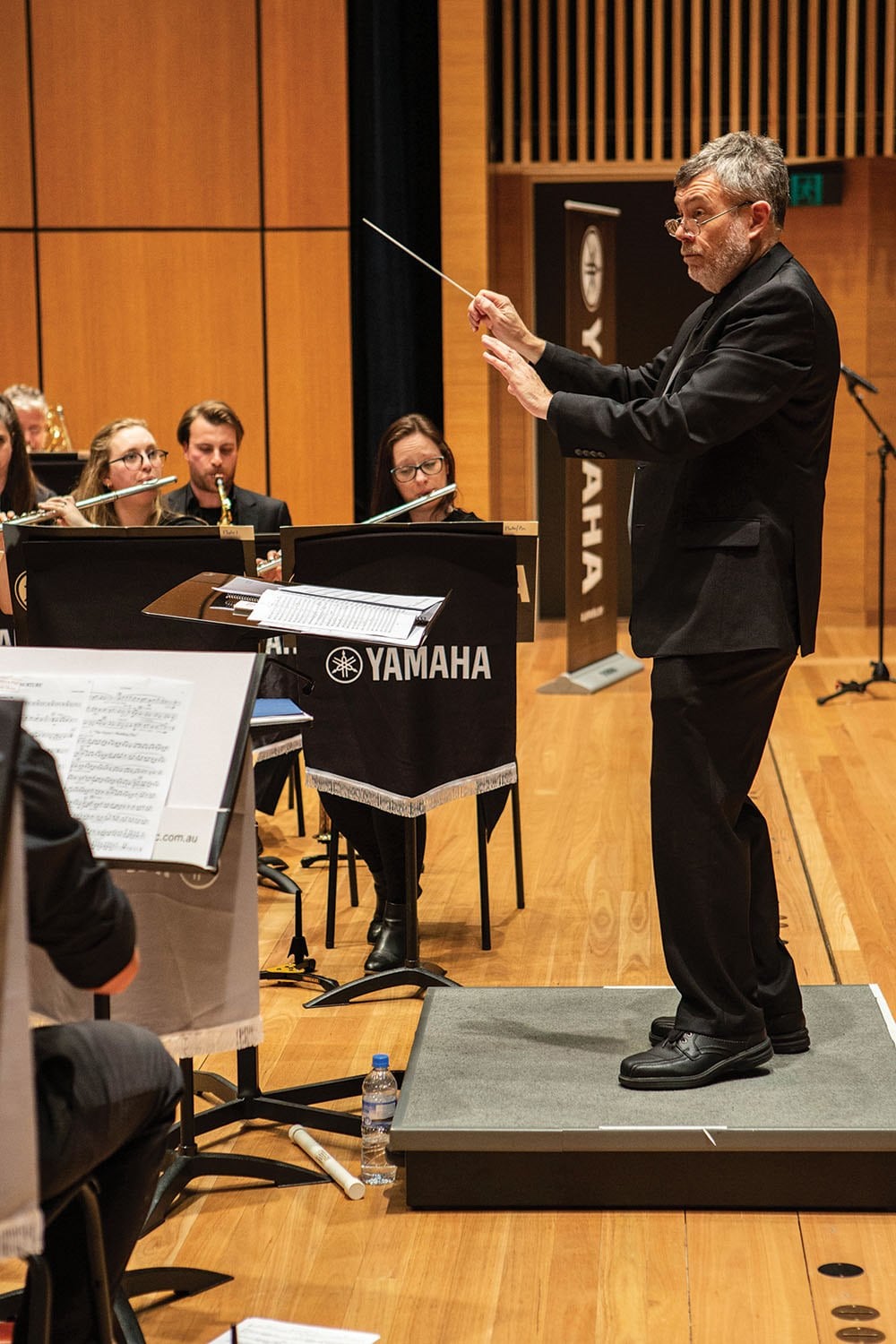 On the other hand, it has been my experience that many movie and show themes/medleys are much more likely to have this timeless quality than the latest pop hit, and can play a useful role in repertoire selection and programming when you are looking to include music in a more popular vein.
I also believe it is very important to make sure some slow, lyrical, sustained playing is in the repertoire mix – even from the very early stages of learning. While this style of playing is very challenging to perform well, music of this ilk has many educational benefits not found in the high-energy, marcato, syncopated pieces that form a lot of stereotypical wind band music. It has been my experience that working on sostenuto style is key to some vital aspects of expressive musicianship in regard to tone, blend, phrasing, etc., and effective teaching here will pay off for many other styles and genres as well.
It is the nature of music publishing that much energy is expended by the industry promoting the "latest and greatest" pieces just released. Not unlike the fashion industry, publishers make money when consumers continue to buy "new". For those dealing with wind band music, this has resulted in the market being flooded every year with well in excess of 1000 new publications. Many of these do not meet high standards for aesthetic values and, when working on them uses up valuable rehearsal time, compromise optimum outcomes for the musicians. Much of this "educational music" sounds formulaic and similar, with little to no differentiation between composers, publishers, etc. I believe it is important to seek out music that has a higher standard of expressive value for the players. If you spend the effort to source quality ensemble literature (including many wonderful and effective compositions that have stood the test of time), there are numerous pieces that meet this goal at all levels of difficulty. The below repertoire selections cover Grade 0.5 to Grade 4. Rather than provide an exhaustive list, the intention is that the chosen pieces serve simply as models of the kinds of works that I believe are high value in terms of potential for meaningful musical and expressive outcomes.
Some Suggested School Level Repertoire – Wind Band
Full list available from robmcwilliams.com
| | | | | |
| --- | --- | --- | --- | --- |
| COMPOSER | ARRANGER | TITLE | PUBLISHER | GRADE |
| Balmages, Brian | | Enchantment | FJH | 0.5 |
| Romeyn, Rob | | Daydreams | Barnhouse | 0.5 |
| Sheldon, Robert | | Common Denominator | Alfred's | 0.5 |
| Smith, Robert W | | Appalachian Folk Dance | Barnhouse | 0.5 |
| Daehn, Larry | | Song for Friends | Daehn | 1 |
| Fisher, Tim | | Market in Marrakesh | Brolga Music | 1 |
| Hultgren, Ralph | | With Flags Unfurled | Brolga Music | 1 |
| Kennedy, Ed | | Ozzie Mozzie | Koala Music | 1 |
| Loest, Timothy | | Ghost Lights | FJH | 1 |
| Sweeney, Michael | | Celtic Air & March | Hal Leonard | 1 |
| West, Brian | | Bunyip Blues | Brolga | 1 |
| Alford, Kenneth | Williams, M | Colonel Bogey | Alfred's | 1.5 |
| Beethoven, L. V | Stalter, Todd | Ecossaise for Military Band WoO 22 | Alfred's | 1.5 |
| Britten Chambers, Carol | | Softly Speaks the Night | Carl Fischer | 1.5 |
| Butcher, Mike (arr.) | | Advance Australia Fair | Thorp Music | 1.5 |
| Hultgren, Ralph | | Simple Song | Brolga Music | 1.5 |
| Sweeney, Michael | | Ancient Voices (1994) | Hal Leonard | 1.5 |
| West, Brian | | Fiesta | Brolga Music | 1.5 |
| Balmages, Brian | | Rippling Watercolors | FJH | 2 |
| Broege, Timothy | | Headless Horseman, The (1973) | Manhattan Beach | 2 |
| Duffy, Thomas | | Snakes | Ludwig | 2 |
| Elgar, Edward | Davis | As Torrents in Summer | Ludwig | 2 |
| Erickson, Frank | | Air for Band (1956) | Bourne | 2 |
| Hazo, Sam | | As Winds Dance | Boosey & Hawkes | 2 |
| McGinty, Anne | | Red Balloon, The (1992) | Queenwood | 2 |
| Mixon, Kevin | | Swahili Folk Hymn | Alfred's | 2 |
| Nishimura, Yukiko | | Ancient Flower | Carl Fischer | 2 |
| Susato, Tielman | Margolis, B | Battle Pavane, | The Manhattan Beach | 2 |
| Tchesnokoff | Houseknecht | Salvation is Created | Kjos | 2 |
| Blackshaw, Jodie | | Letter From Sado | Wallabac (Composer) | 2-3 |
| Yi, Chen | | Spring Festival | American Composers Forum | 2-3 |
| Balmages, Brian | | Twittering Machine | FJH | 2.5 |
| Barnes, James | | Yorkshire Ballad (1985) | Southern | 2.5 |
| LaPlante, Pierre | | American Riversongs | Daehn | 2.5 |
| Margolis, Bob | | Fanfare, Ode & Festival | Manhattan Beach | 2.5 |
| McWilliams, Rob | | With Thine Eyes | Alfred's | 2.5 |
| Archer, Kimberley | | Ballad for Aisha | C. Alan Publications | 3 |
| Broege, Timothy | | Sinfonia VI | Manhattan Beach | 3 |
| Copland, Aaron | Patterson | Down a Country Lane | Boosey & Hawkes | 3 |
| Grainger, Percy | | Ye Banks & Braes 'O' Bonnie Doon | Schirmer | 3 |
| Grundman, Clare | | Welsh Rhapsody, A | Boosey & Hawkes | 3 |
| Hogg, Brian | | In Stillness | Brolga | 3 |
| Hultgren, Ralph | | High Country | Brolga | 3 |
| Mackey, John | | Sheltering Sky | Osti Music | 3 |
| Margolis, Bob | | Royal Coronation Dances | Manhattan Beach | 3 |
| Markowski, Michael | | Cave You Fear | Markowski | 3 |
| Shapiro, Alex | | Paper Cut | American Composers Forum | 3 |
| Sousa, J.P | Brion/Schissel | King Cotton (March) | Barnhouse | 3 |
| Stalter, Todd | | Scramble | Alfred's | 3 |
| Stevens, John | | Benediction | Hal Leonard | 3 |
| Stuart, Hugh | | Three Ayres from Gloucester (1969) | Shawnee | 3 |
| Ticheli, Frank | | Fortress | Manhattan Beach | 3 |
| Farmer, George | | Silent Hills of My Childhood | Daehn | 3-4 |
| Hidas, Frigyas | | Merry Music | Editio Musica Budapest | 3-4 |
| Van der Roost, Jan | | Suite Provencale | de Haaske | 3-4 |
| Giovannini, Caesar | | Overture in Bb | Dorabet | 3.5 |
| Bukvich, Daniel | | Symphony #1 - In Memoriam Dresden | Wingert-Jones | 4 |
| Dawson, Jay | | Gettysburgh - The Third Day | Arranger's Publishing | 4 |
| Hogg, Brian | | Kelly (1987) | Brolga Music | 4 |
| Hogg, Brian | | Llwynn Onn | Brolga Music | 4 |
| Saucedo, Richard | | Song of the Gandy Dancers | Hal Leonard (MusicWorks) | 4 |
In closing, I would like to reinforce the idea that significant musical development and growth in musical ensembles are predicated on the notion that the best possible repertoire quality is necessary to guide and develop that growth in a powerful and meaningful way.
When we make carefully considered choices that resonate strongly from an emotional and expressive viewpoint as a first-priority criterion, we have the potential to impact our ensemble members' music making and learning experiences in a significant and enduring way.
As Yamaha Music Australia's Education Outreach Clinician, Prof McWilliams is supported by Yamaha to work with instrumental ensemble directors and their groups. To arrange a visit under this program, please contact Dr McWilliams directly at: robert.mcwilliams@music.yamaha.com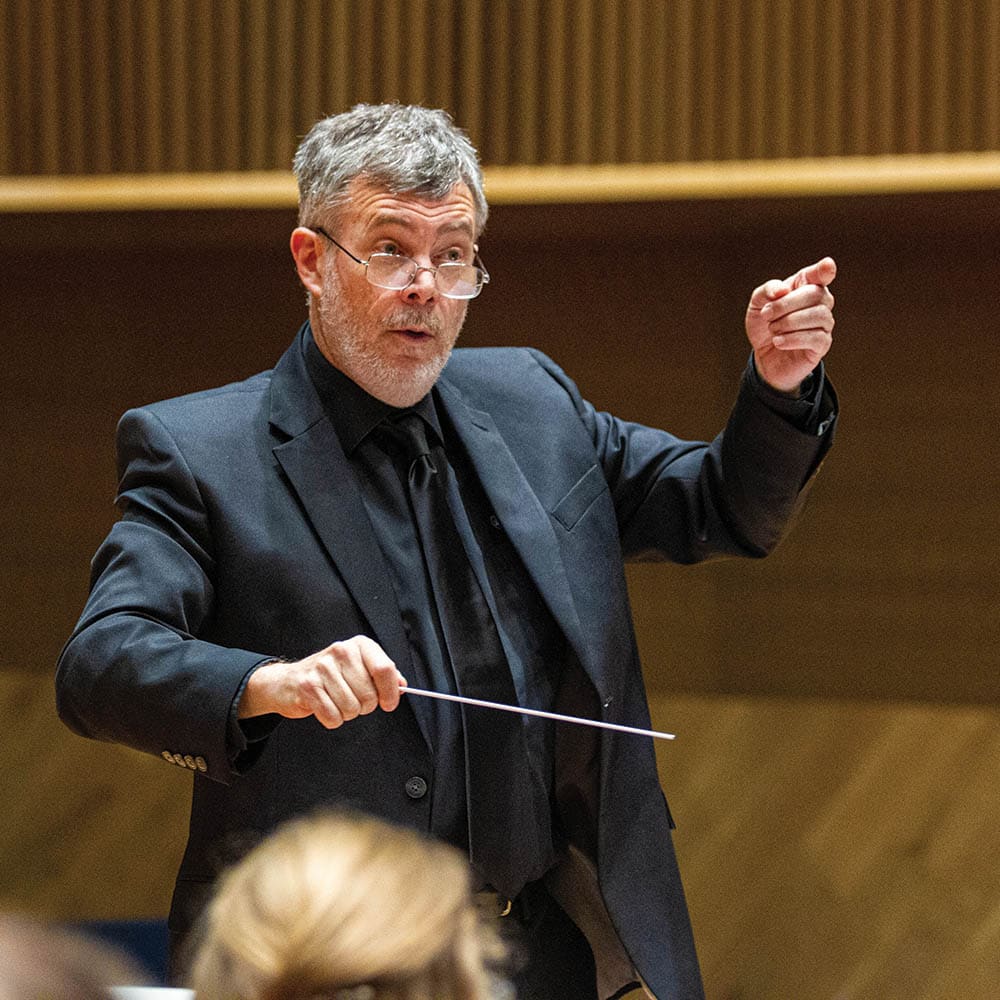 DR Rob McWilliams, Ph. D., has worked in instrumental music education and ensemble direction at secondary and tertiary levels in Australia and the USA for more than 30 years. He is currently the Education Outreach Clinician for Yamaha Music Australia who support his availability to deliver Professional Development and assist instrumental music and ensemble programs in educational institutions and the broader community.
Choosing Repertoire: Expression, Education, Entertainment