Back of the Room, Front of the Mind
Back of the Room, Front of the Mind

Imagine directing an ensemble with percussionists:
who set up their instruments in an organised, logical fashion prior to rehearsals starting
who have all their music in a folder, together with a pencil and eraser
who swap between instruments quietly and efficiently
who play their parts to such a high standard that you never have to stop the band because of them …
I must admit, even as a percussion specialist, I find teaching percussion in schools far more difficult than teaching woodwind or brass. The reason is simple – percussion students are required to learn an entire family of instruments and are expected to make the same progress as students learning only one.
Preserving your sanity starts with smart recruitment.
Recruitment
Smart recruitment is all about finding the right students for the job. You know the type – bright, coordinated, organised, reliable, hardworking, etc. Of course, you may not have an over-abundance of these students in your school, let alone ones who want to learn percussion, but they are there. Your job is to find and/or create them. Without these students in your percussion section, you are fighting a losing battle.
Repertoire
Quality repertoire will inspire and challenge students to perform at their very best while sneakily improving their musicianship skills. Consideration should be given to all instruments when choosing repertoire, though special consideration must be given to percussion.
Here are a few simple questions to guide your repertoire selections:
Do I have all the necessary percussion equipment to play this piece?
Do I have enough percussionists to cover all the parts?
Are there enough parts to keep all my percussionists busy?
Are my percussionists able to handle the complexity of the parts?
Are the parts interesting to play?
Do the parts need editing to work better?
Don't let students fumble their way through a tricky passage. Edit the part in some way to make it achievable for them to perform accurately. I constantly edit parts. It's not hard; it just takes some prior thought and planning. Trust me: the result is well worth the effort.
Instruments
What is the quality and condition of your percussion equipment? Is it all in proper working order? If not, then do something about it. Today.
Are your timpani gauges accurate? Do you know how to tune all of the other drums being used? Do you have a sufficient selection of beaters to create the exact sound you want on each instrument? Do you understand the techniques required to play each instrument? If not, phone a specialist percussion store – their staff will be more than happy to help you.
Organisation
An accurate list of which students are playing which instruments for which pieces is an invaluable tool for both you and your students. It's as simple as writing it all into a grid on an A4 sheet of paper. Keep it with your scores and ensure that each student has a copy in their folder. In younger ensembles, you will need to allocate the parts yourself; but in more experienced groups, a section leader should be appointed and given this task.
Most students only have a drum pad and a glockenspiel at home. They need regular access to school instruments to be able to do constructive practice.
Many percussion instruments have height adjustments. Use them.
Percussionists count more rests than any other members of the ensemble. You will need to cue them. Often.
Percussionists are often required to play more than one instrument within a single piece. They will need regular guidance with set-up and organisation.
The only means of sustaining tone on a percussion instrument is with rolls. Be aware: these are incredibly technically challenging.
Most repertoire requires only one percussionist per part, but it can be intimidating for students to play by themselves while the entire ensemble turns around to stare at them. Always ask several members to play together when you are trying to fix issues with a particular part.
Conclusion
Above all else, don't neglect your percussion section. Have a clear understanding of what your percussionists are capable of and the exact sound you want from them. Give them clear, precise instructions on how to fix issues, and praise them when they do a good job. Having a solid grasp of percussion techniques yourself will allow you to quickly diagnose whether the problem lies with the student's technique, beater selection or the instrument itself.
Perhaps you could even join your percussion section occasionally. This will give you a valuable insight into the complexities of their jobs, and make them all feel well loved in the process!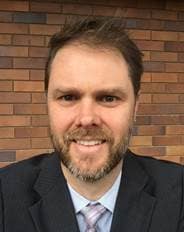 Jeff began his teaching career in 2002 in Central Queensland as a multi-instrumental music teacher. Since then he has taught in over 50 schools. Currently, Jeff is the percussion teacher at Brisbane State High School, The Gap State High School and The Gap Primary School. He is also the Percussion Project Officer for the Brisbane Metropolitan region and the lead writer of Education Queensland's current percussion curriculum. In this role, Jeff regularly presents percussion workshops in schools throughout Queensland.
Back of the Room, Front of the Mind