The Yamaha Rydeen kit was re-released in 2017, the year the company celebrated its 50th anniversary of making drums. Yamaha has always made the Rydeen rich in features, while keeping it in a price range occupied by many brands offering less quality and less features. At this level, the new Rydeen series is unmatched in quality, sound and price and a perfect drum kit to learn on. Darran Muller reviews the new Rydeen kit.
Drum kit features
The Rydeen has many features and improvements from previous models that make this drum kit perfect learning on.
First of all, there are two setup configurations to choose from.
The Rydeen Euro
This drum kit would be suited perfectly to a high school aged student.
Sizes: 22"x16"B / 10"x7"T / 12"x8"T / 16"x15"F / 14"x5.5"S
The Rydeen Fusion
This configuration while being perfect for a high school aged student would also suit a primary school aged student as the smaller sized drums would make the students learning experience more comfortable and natural.
Sizes: 20"x16"B / 10"x7"T / 12"x8"T / 14"x13"F / 14"x5.5"S
The shallow mounted toms provide more sustain and combined with Yamaha's popular tom mounting system enables the toms to be positioned for students of all sizes and playing styles.
Secondly, The HW680W hardware pack is strong and durable. It will certainly withstand the day-to-day use of students and professionals alike. The 3 tiered boom cymbal stands will effortlessly hold the largest and heaviest cymbals on the market. The single bass drum pedal is smooth, responsive and adjustable to students' preferred settings. The hi-hat stand and snare drum stand both perform effortlessly and are of the same high quality that Yamaha has built its name on and become known for.
Finally, Yamaha Australia have partnered with Swiss cymbal manufacturer Paiste to offer a cymbal set to compliment this already feature-packed drum kit. The package consists of a pair of 14" hi hat cymbals, A 16" crash cymbal and a 20" ride cymbal and is the perfect cymbal package for a student to start his or her drumming journey with.
The Shells
Yamaha have developed not only a drum kit that looks good on paper, but a product that sounds great and is enjoyable to play. The shells on the new Rydeen kit are 6 ply poplar and come in 6 attractive finishes: Fine Blue, Hot Red, Mellow Yellow, Black Sparkle, Silver Sparkle and Burgundy Sparkle. The toms are supplied with single-ply heads, the snare drum, a single-ply coated head and the bass drum has a pre-muffled batter and logo head.
Purpose in education
As a teacher my main aim is to guide my students to reach their goals and to help them be the best they can be. My students are all driven to improve their technique, improve their time-keeping and groove playing and develop their sound. The Rydeen drum kits provide the perfect way for me to teach and provide an enjoyable experience for my students to learn. The drums look great but the most important aspect for me is that they sound great. This aspect alone can be the inspiration a student needs to spend more time learning and practicing and exploring creativity. The new Rydeen kits set a high standard and gives my students a solid foundation to build their own sound.
WORDS BY: Darran Muller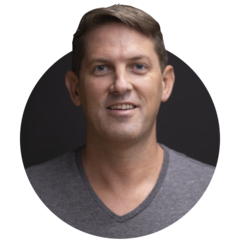 WORDS BY: Darran Muller
Darran Muller is a professional musician, producer, music director and teacher with over 20 years experience in the music industry. Darran has played on more than 400 recording sessions for commercially released albums, TV jingles, short film soundtracks and theatre productions. Darran has over 40 album projects to his credit as producer and has toured with artists such as The Ten Tenors, Evermore, James Morrison, Emma Pask, Darren Percival, Grace Knight, The Seven Sopranos, Planet Shakers and Grammy winner, Henry Seely. Darran plays with his band "Deluxe". He currently teaches drums at JMC Academy, Brisbane.