Yamaha Music School Music Wonderland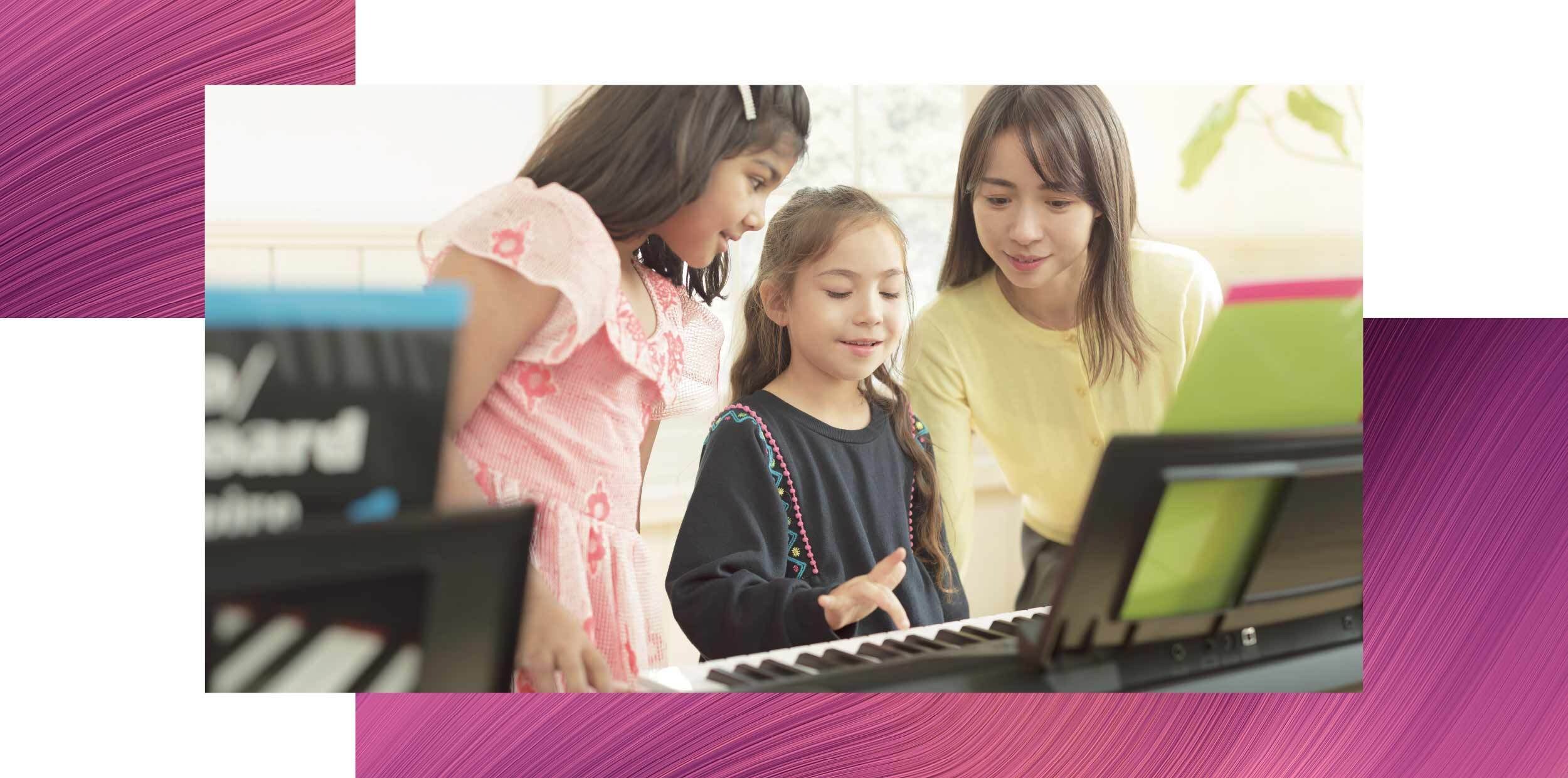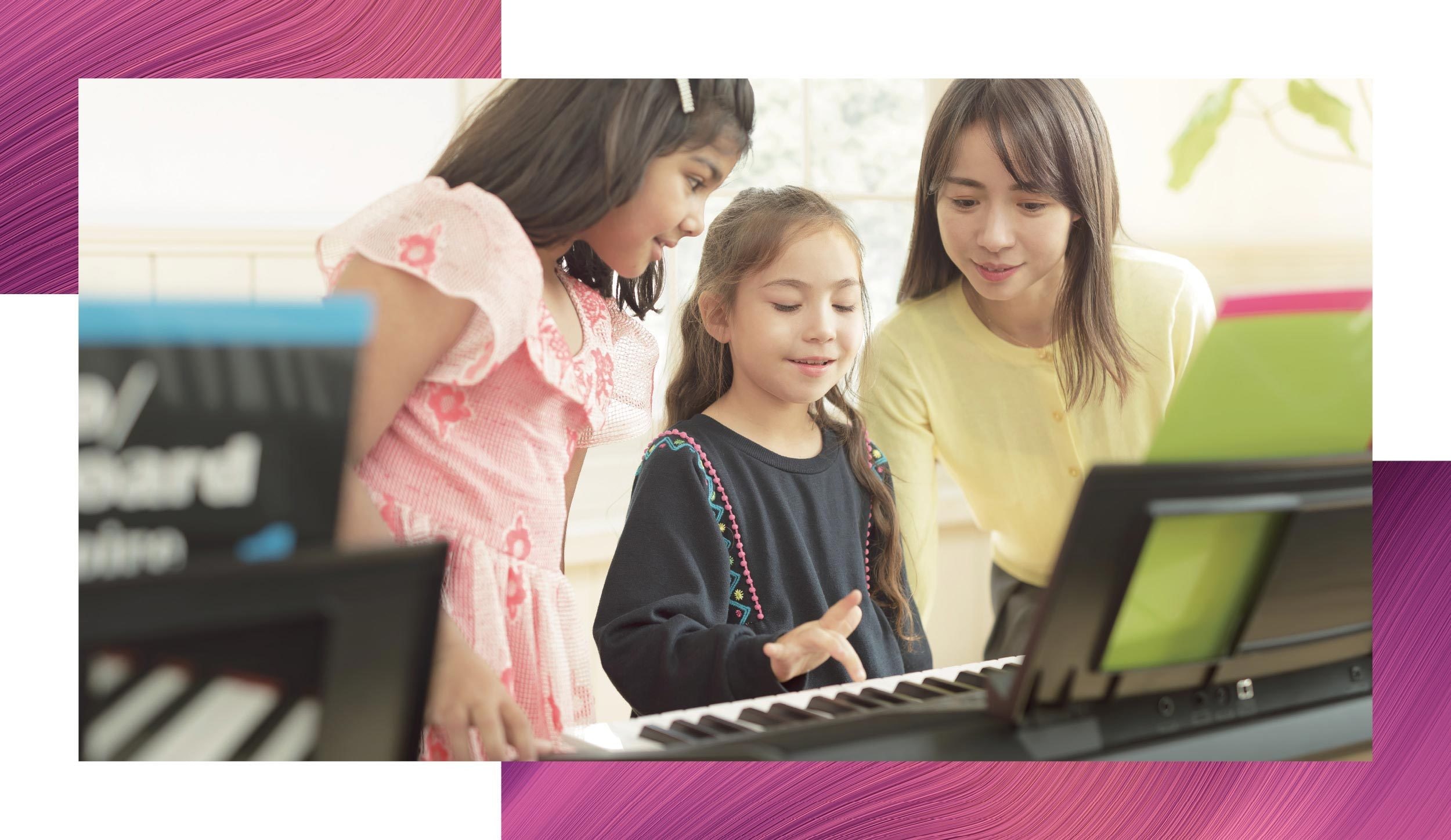 SUITABLE FOR BEGINNER – 3 YEARS OLD
Music Wonderland is an exciting course designed to introduce your three-year-old child to the wonderful world of music! In a warm and fun learning atmosphere, you and your child will explore music together through singing, movement and using the keyboard in age-appropriate activities.
The world of Music Wonderland will take you on an exciting, imaginative journey each lesson. You'll be dancing with animals, rowing boats and flying kites. It truly is a magical and fun experience to be had!
Taught by highly qualified and trained Yamaha teachers, lessons are specifically designed and structured to ensure all activities are engaging and age appropriate. Through colourful textbooks and beautifully orchestrated music, the Music Wonderland program will open a world of imagination.
BENEFITS
Help advance intellectual, social, and emotional development
Develop your child's fundamental musical skills
Develop your child's creativity and imagination
Foster musical awareness during a key development stage
STUDENTS WILL EXPERIENCE
An introduction to keyboard playing at an age-appropriate level.
An introduction to solfege singing as part of a group
Students will develop music appreciation through lyric and rhythm training
Class Length
45 minutes
Course Length
6–12 months
Parent Participation
Required
Class Type
Group
Materials
Book & Stickers
Cost Per Lesson*
$19
Cost per semester*

(incl. materials)

$430 (based on 20 lessons)
*Prices are subject to change at enrolment period without notice.
Class Length
45 minutes
Course Length
6–12 months
Parent Participation
required
Class Type
Group
Materials
Book & Stickers
Cost Per Lesson
$19
Cost per semester

(incl. materials)
$430 (based on 20 lessons)
*Prices are subject to change at enrolment period without notice.
Music Wonderland is one of our three beginner courses, if your child is 3 years of age at commencement and completes Music Wonderland, they are then eligible to join the Junior Music Course.
Please note if your child is above the age of three, they do not need to complete Music Wonderland and are eligible to go straight into the Junior Music Course program.
---
Over 100,000
students worldwide

Developed over
50 years

Internationally
designed curriculum

5.5 million
graduates

Taught in over
40 countries
---
Yamaha Music School Music Wonderland