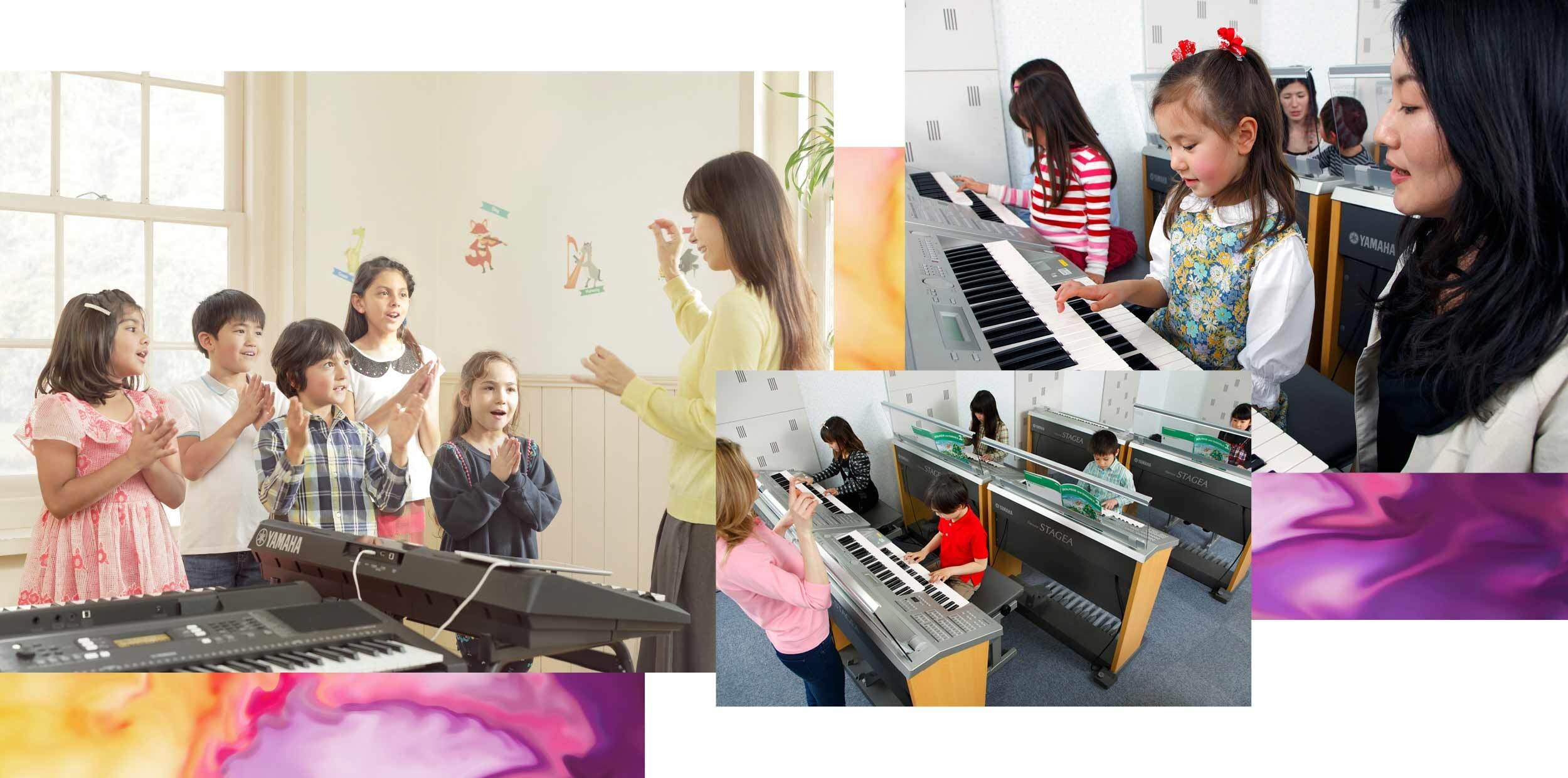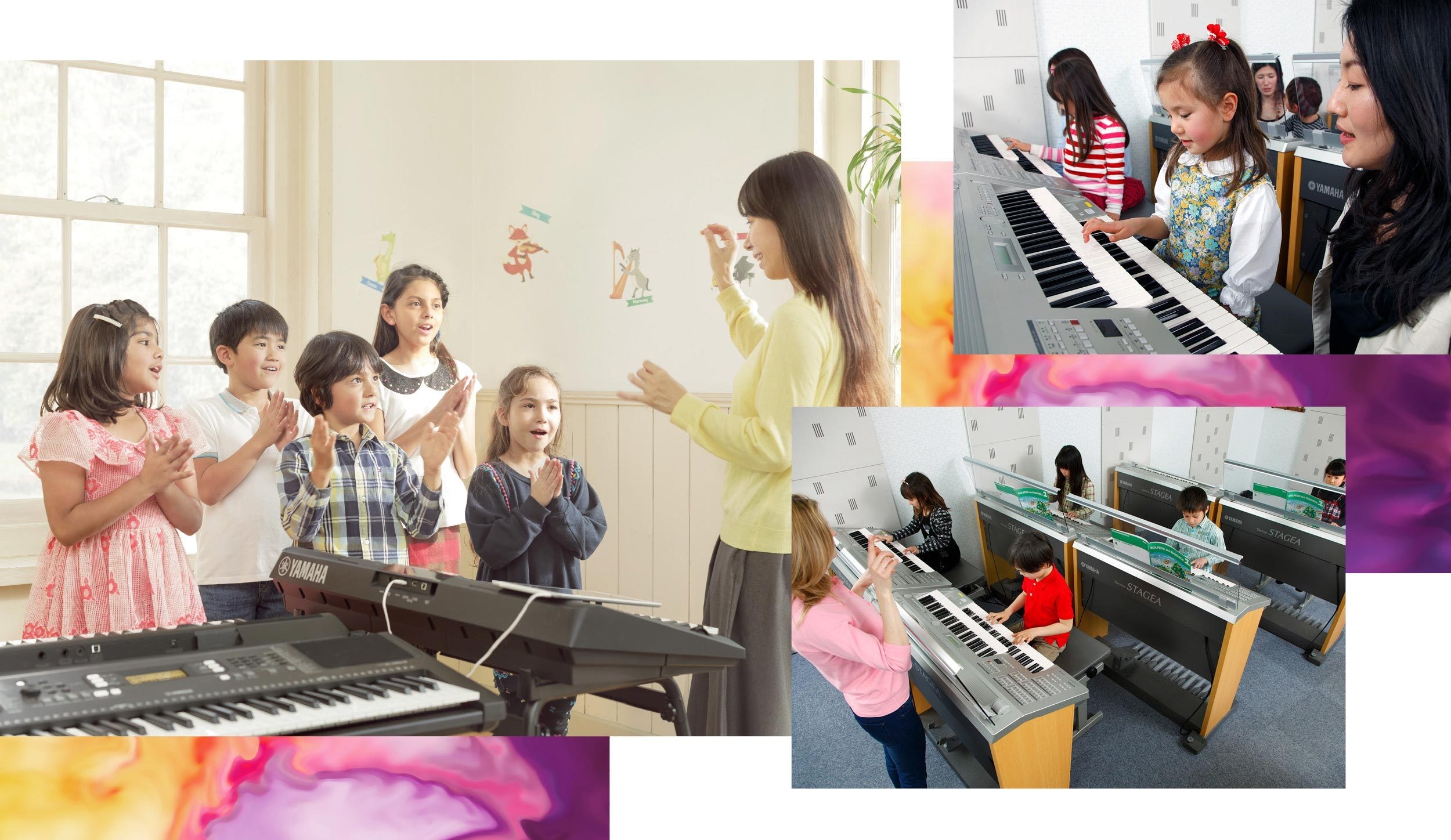 BEGINNER COURSES
Yamaha's beginner courses are the ideal first step in your child's music education. All Yamaha beginner courses are designed to encourage your child's interest in music and develop in them a lifelong love of music.
INTERMEDIATE & ADVANCED COURSES
After completing the appropriate Yamaha beginner course, students can further develop their skills in a Yamaha intermediate course that is focused on developing their technique and expression.
Once they have graduated from a Yamaha intermediate course, students are eligible to enrol into the highest level of Yamaha Music Education — the Yamaha advanced courses, focusing on musical independence through self-expression and performance.
Learn more about how our progression system works below.
---
Over 100,000
students worldwide

Developed over
50 years

Internationally
designed curriculum

5.5 million
graduates

Taught in over
40 countries
---