---
Yamaha is my sound, I can't get it any other way.
---
Biography

Joel Farland is one of Australia's leading musical directors, producers and drummers.
His expertise in production and creating a vision for live shows has led him to Musical Direct performances for Peking Duk, Rita Ora, Charli XCX, Hayden James, Amy Shark, Cosmo's Midnight, Conrad Sewell, Lisa Mitchell, Elk Road, Carmada, Jess Kent, and many others for performances on the worlds festival stages, television shows, award ceremonies, arenas and stadiums.
As a drummer, he has toured across five continents, most recently with Peking Duk (2017-current), Lisa Mitchell (2016), Broods (2014/15), Miami Horror (2013) and Van She (2012). Other artists he has performed or recorded with include The Australian Ballet, Mika, The Pierces, Boy George, Kim Wylde, Midge Ure, Heaven 17, Guy Chambers and winners of The Voice and X Factor.
He has played many of the world's major music festivals including, Austin City Limits, Firefly, Bestival, SXSW, The Great Escape, Splendour in The Grass, Falls Festival, Lovebox, Stereosonic, Groovin The Moo, triple j One Night Stand and the BBC Proms; and on television shows including Later...with Jools Holland, X Factor, ARIA Awards, The Voice, Last Call with Carson Daly, MTV Live, Channel 4 Album Chart Show, Sunrise, Today, and triple j's Like a Version.
He holds a First Class Honours degree in Classical Percussion from The Royal College of Music, London, where he attended on full scholarship as the ABRSM International Scholar.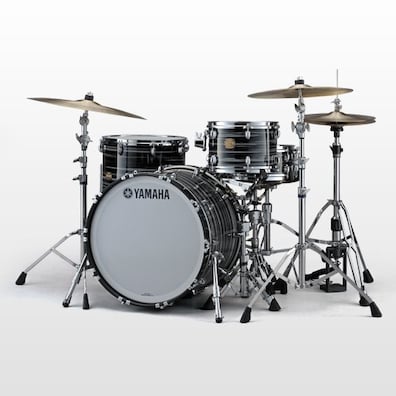 Our flagship PHX series drums radically changed drum design using a special blend of newfound Asian woods to deliver an amazing tone that has gained great acclaim from drummers around the globe. The major component in the mix and the wood that gives these ultra highend drums their characteristic warmth, is a wood called Kapur.The sound of Kapur is now available in a brand new series of drums— the new Club Custom.Made from 100% Kapur the Club Custom drums provide musicians with a new tonality for creating great music. Warm and dry they play well with a wide variety of musical styles. Sound balance is great making them perfect for use in the recording studio, and they have a soft, mild character that lays down exceptionally well behind vocals. Besides sounding great, Club Custom drums look great too with three special "Swirl" finishes and two "Matte Wood" finishes to choose from. Club Custom drums offer a fresh, unique sound that opens up a whole new range of tonal possibilities for the drummer.

Other Colours Available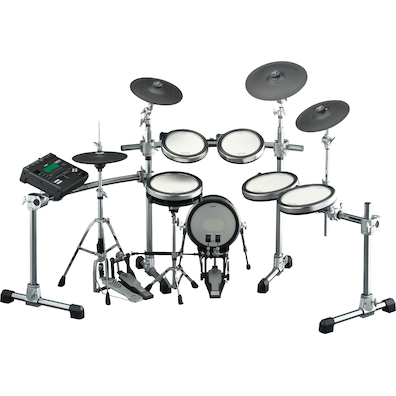 This pinnacle of electronic drumming technology is fully equipped with DTX-PAD drum pads, next-generation electronic drum pads that Yamaha has designed specifically for drummers. It also boasts the HEX RACK, a genuine rack made by a dedicated drum hardware manufacturer.