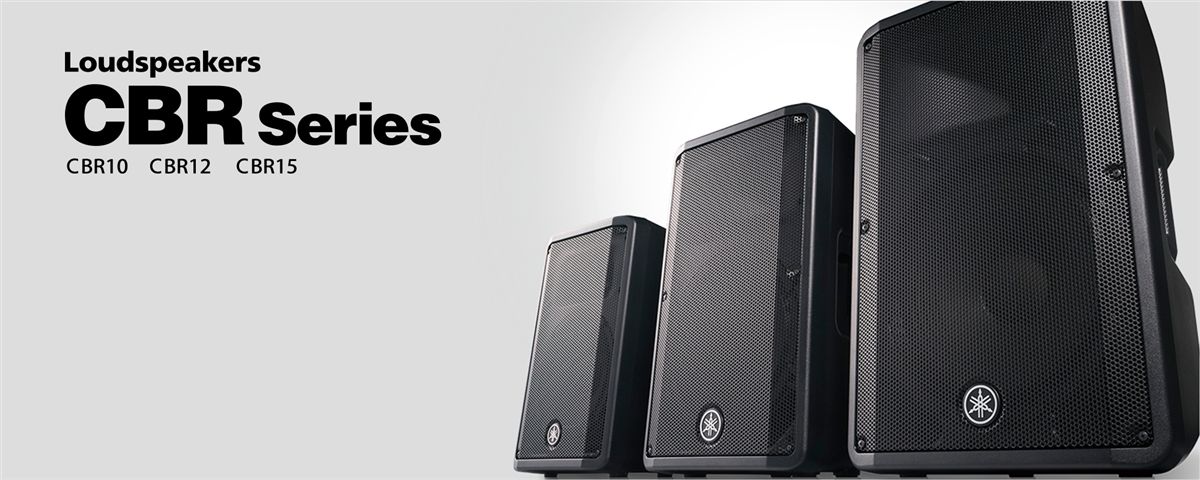 Custom Designed Transducers and Wide-Dispersion Constant Directivity Horn for Powerful High-Definition Sound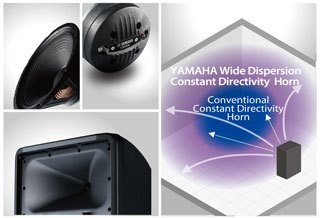 CBR Series speakers come equipped with carefully selected and customized transducers that feature a highly responsive woofer and a precise 2.5" compression driver (CBR15) or 2"compression driver (CBR10 and CBR12), ensuring consistent high-definition sound with minimal distortion even at high output levels. Additionally, a newly designed wide-dispersion constant directivity horn minimizes the radiation pattern deterioration in oblique directions that more conventional horns are prone to, allowing sound to expand in a more rectangular pattern, evenly dispersing wide-frequency sound to the outer-most edges of the coverage area.
HF Protection and Highly Responsive LF Unit for Reliable Performance at Any Output Level
Have you ever blown your speakers by cranking up the output levels beyond your speakers capabilities? CBR Series speakers employ a protection function that limits excessive input to the HF unit. This valuable protection circuit affords you worry-free operation of your speakers when you need them most. Combined with a highly responsive LF unit, CBR Series speakers reliably deliver clear, precise sound at any output level.
Rugged, Highly Portable Enclosure Design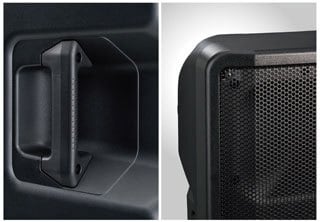 CBR Series speakers feature a very compact, durable, and lightweight plastic cabinet equipped with newly designed, ergonomic handles that greatly minimize system transport and setup. In addition, all CBR models feature a sleek, steel front grille that seamlessly blends in with installation aesthetics while protecting the vital inner speaker components from environmental hazards.
Simple Connectivity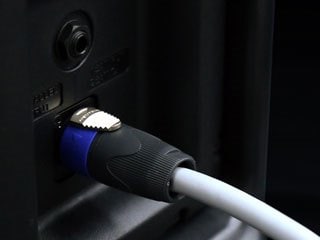 CBR Series speakers are equipped with one speakON jack and one 1/4" Phone jack that allow for fast and easy connectivity in both personal and professional environments.
Smart Enclosure Design for Floor Monitoring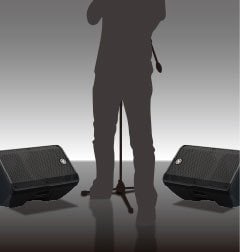 The CBR Series speakers feature an optimized 50° wedge angle for floor monitoring. In addition, the CBR12 and CBR15's symmetrical shape allows for effortless configuration of a mirror-mode floor monitoring system for a larger and more defined sweet spot.
Rigging Points for Installation Applications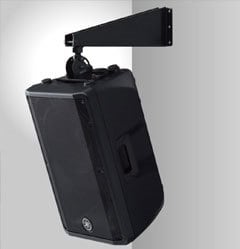 CBR loudspeakers come equipped with M8 rigging points, allowing for rigged applications with optional speaker brackets or standardized eye-bolts.
Functional Speaker Cover (Option)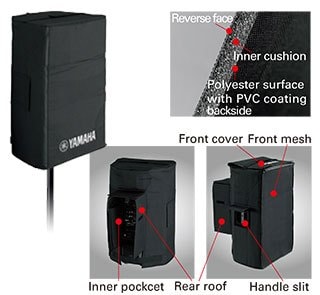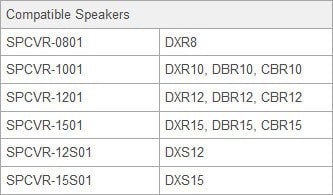 The functional speaker covers that protect your speakers from unfavorable weather conditions during outdoor performances, dusty and dirty warehouse storage, or the rigors of equipment transport on the road.- Trilaminar fabric of durable polyester, with inner PVC coat and cushion inside for impact suppression.- Front mesh allows sound reinforcement with the cover as well as ensures amp cooling.- Rear roof allows easy access to the rear panel with the cover on.- Handle slit allows easy access to the handles for carriage- Inner pocket additional space for carrying cables.*NOTE: The covers do NOT guarantee water-drip protection.