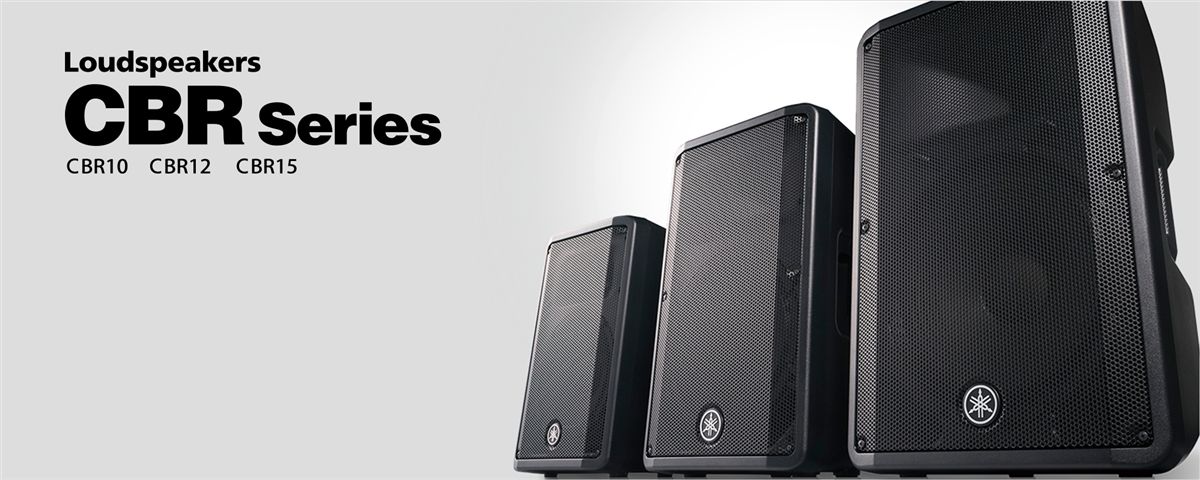 POWER TO PLAY
The CBR Series is a new lineup of passive loudspeakers developed by adopting the extensive knowledge of speaker designand acoustic technologies that Yamaha has accrued over a long and storied history of making speakers of every kind.Combining a meticulous materials selection process, thorough customization of the audio components, and a fresh, innovativeapproach to speaker design, our engineering team's primary focus was to deliver high-power, high-definition sound in a highlyportable and versatile design that is equally at home in front-of-house, floor monitoring, or rigged configurations.- Custom Designed Transducers and Wide-Dispersion Constant Directivity Horn for Powerful High-Definition Sound- HF Protection Function and Highly Responsive LF Unit for Reliable Performance at Any Output Level- Rugged, Highly Portable Enclosure Design- Simple Connectivity- Versatility for a Variety of Applications
The CBR15 provides the lowest frequency in its lineup, delivering outstanding performance for the front-of-house sound for live performance, DJ events or for installation situations that require highly prominent low and high SPL.
The CBR12 represents a perfect balance of size and performance. Ideal for front-of-house, floor monitoring or even rigged applications, the CBR12 is an ideal choice for a wide range of applications.
The CBR10 is the most compact model in its series. While delivering astonishing power for its size and weight, the CBR10 is ideal for both portable and installed applications.
The colours and finishes shown may vary from those on the actual products.