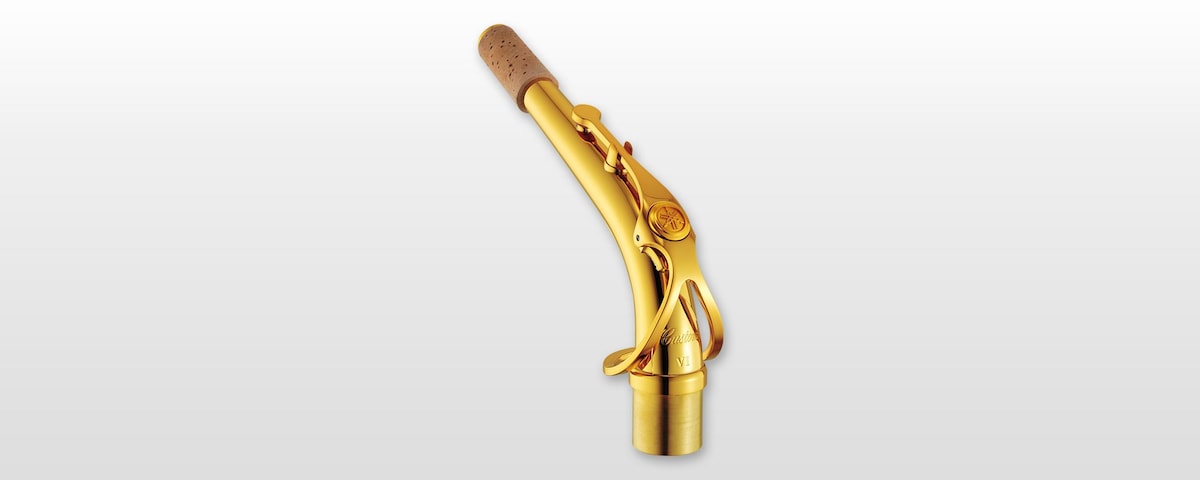 V1
The Custom V1 saxophone neck offers the largest bore the Yamaha line has to offer. This neck is free blowing and extremely flexible, providing the player access to a more extreme dynamic range and a wider palette of tonal expression.
E1
The Custom E1 neck has a more gradual bore taper which offers excellent control of the air flow for a quick response and superb intonation. This versatile neck also features increased flexibility for the player who wants a bit more freedom to find their sound.
C1
The Custom C1 neck has the smallest bore taper of all Yamaha Custom saxophone necks. This particular bore design provides the player with the greatest possible control for a quick response, excellent intonation and a focused tone.
Sterling silver
Sterling silver necks will liven up any player's sound by providing a wider dynamic range and increased flexibility.
The colours and finishes shown may vary from those on the actual products.