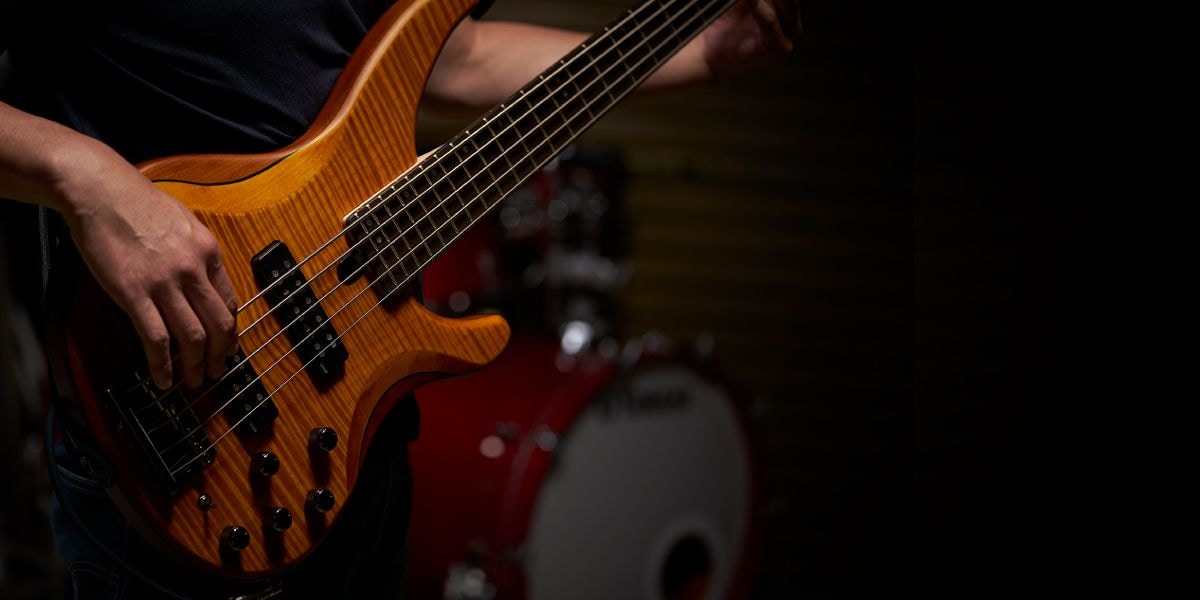 Great tone, outstanding comfort, boutique looks. Zero compromise.
TRBX Electronics
TRBX600 features controls for master volume, balance and 3-band EQ with active/passive switch for maximum flexibility.
YGD designed H5 pickups are defined by a clean, open tone that's perfectly matched with the flexibility of the active/passive preamp design. Their quad-polepiece design and alnico magnets give them the power to drive the active circuit and the sensitivity and subtlety to capture every nuance in passive mode.
Electronics (Active/Passive selecter, Battery Alert)
TRBX600 models feature an audiophile-grade active/passive circuit for fine tonal control and extreme flexibility. The advanced design offers a level-matched output whether in passive or active mode and tone-switching circuitry that seamlessly moves from treble control to master passive tone. High-quality gold plated parts are used for key signal chain contacts, providing increased conductivity and reliability and a battery alert LED installed on the back panel gives instant indication of low power to eliminate sudden power loss during performance.
Body
TRBX features a sculpted alder/maple laminated body, with a mass-optimized 3D design for the optimum balance between tone and comfort coupled with perfect weight distribution.
TRBX's neck design combines a fast, ultra-comfortable profile with 5-pc maple/mahogany laminated construction for outstanding stability and excellent tone.
TRBX uses a precision fitted bolt-on neck joint for maximum adjustability and clear, punchy tone. Developed through hundreds of hours of play-testing, the refined neck joint shape perfectly balances strength, vibration transfer and upper-fret access.
Straight string pull from nut to machine head eliminates lateral tension, providing superior tuning stability and reducing overtones.
38mm (4-string) or 43mm (5-string) nut widths give fast, comfortable playability for any style.
A high-mass die-cast bridge efficiently transfers string vibrations to the body for full, rich tone combined with excellent adjustability and road-tested durability. 18mm string spacing on the 5-string model offers outstanding playability for technical slap or finger styles.
Yamaha's metal plate-mounted standard jack socket offers superior durability and easy maintenance.
TRBX600 is all about the perfect balance of elements. The punchy tone of a 3D sculpted alder/maple laminated body, the timeless looks of a flame maple top, the power of Yamaha's 3-band active/passive preamp, the playability of our slimmest bass neck. Everything you need, just how you need it.
Alder / Maple body construction
Flamed maple top
Maple / Mahogany 5-Piece Neck
Slim 38mm nut width
3-Band Active EQ with active/passive preamp
Battery Alert LED
5 strings version of TRBX600 series
Alder / Maple body construction
Flamed maple top
Maple / Mahogany 5-Piece Neck
Slim 43mm nut width
3-Band Active EQ with active/passive preamp
Battery Alert LED