John Patitucci Signature Model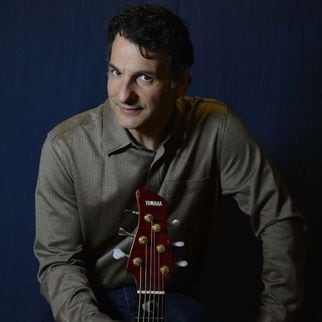 In the nearly 20 years since John Patitucci first gained recognition as a member of Chick Corea's legendary Electric Band, he has established himself as one of the best jazz bassists of his time. Shifting seamlessly from a bandleader to respected sideman, John relies on his TRB JP2 signature 6-string bass to fit any role.
Perfectly matched to the incredible playing of it's creator, the TRBJP2 John Pattitucci model offers incredible custom specification and premium construction to create a bass that's ready for any call.
Alnico V Custom Pickups
4-Ply Laminated Body
35" Super Long Scale Neck with 26 Frets
Custom 3-Band Active EQ
Made in Japan
The colours and finishes shown may vary from those on the actual products.