New bracing pattern, thinner bridge plate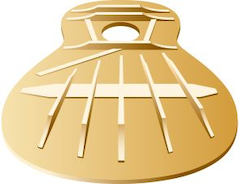 The new CG series features a new bracing pattern that delivers excellent response and rich resonance. These guitars also feature a bridge plate that efficiently transfers string vibration to the guitar top.

Top material
All models in the new CG series lineup are available with either a spruce or cedar top. You can choose the top according to your preferences for tone or wood texture.

Spruce: Clear fundamental tone. Massive tone with great variation according to touch. Tone improves as the wood matures.

Cedar: Bright, warm tone. Excellent response with relatively thick treble. Cedar offers a mature tone with little change over time, providing a high level of perfection.

Stable Neck Condition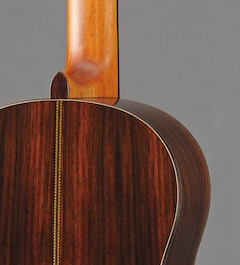 Necks utilize a strong 3-ply laminate design that resists warping and twisting. This design improves neck strength, offers greater stability against shape changes over time, and allows lower string height. In addition to providing greater neck stability, the laminated design also makes effective use of resources.
The matte finish on the back of the neck allows the left hand to move smoothly while also providing a secure grip. The finish is applied with a thin coat that contributes to improved resonance. The same matte finish is applied to the bridge for improved resonance.

Saddle fit
Years of experience and original technologies have brought improvements to our saddle and saddle slot design. Crafting these components with great precision provides a highly accurate fit that improves attack and sustain while reducing string vibration loss to transfer rich resonance to the body.