Yamaha Trumpet Special Site
Yamaha Trumpet Special Site
Catch the Rainbow
"Wayne and I play many different types of music.
With our Yamaha trumpet, we can create colors of the rainbow to fit the needs of the music.
Catch the Rainbow with Yamaha!"
Eric Miyashiro
Yamaha Virtual Big Band
feat. Eric Miyashiro & Wayne Bergeron
David Bilger
Eric Miyashiro
Omar Tomasoni
Yamaha Trumpet Factory Tour with Boston Brass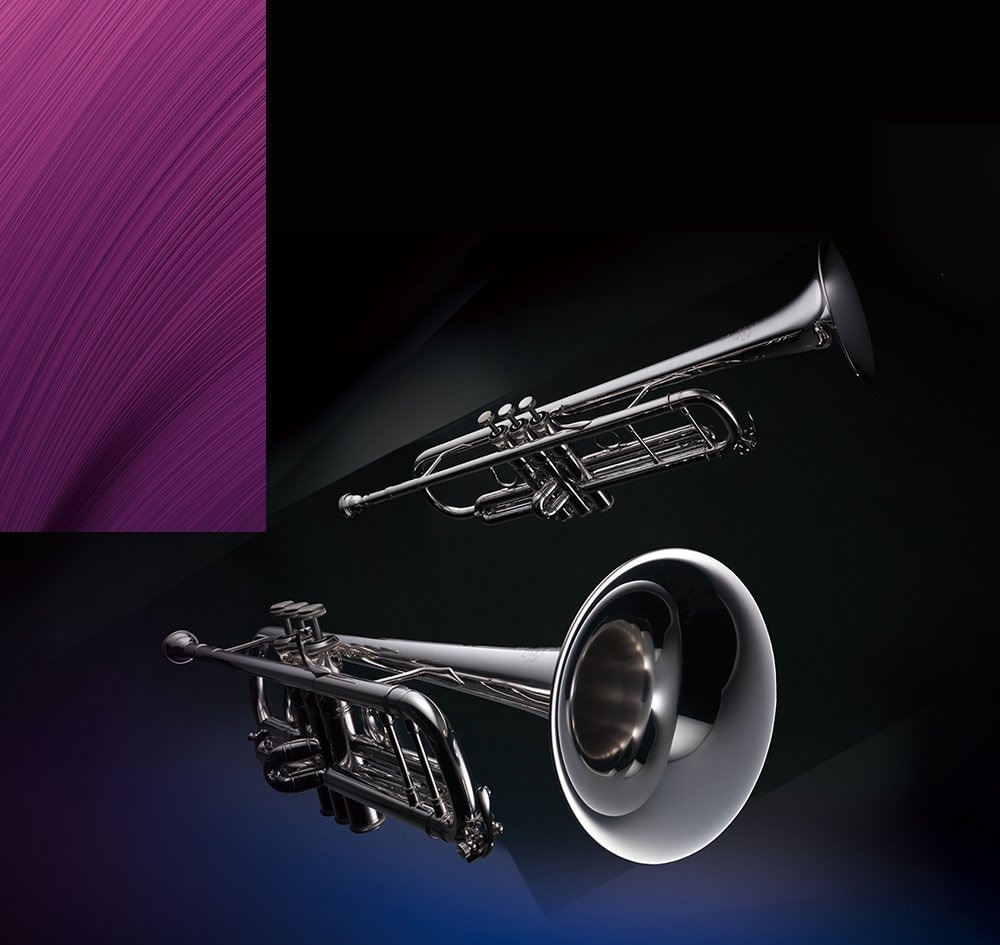 A Legacy of Passion Transcending Space and Time — Development Story of Xeno Series Trumpets
Some products have such far-reaching impact that they actually change the world. These are what people call "epoch-making" products. First introduced in 1990, Xeno Series trumpets are one example of such a product, and the instruments have continued to expand horizons and evolve with the artists who play them, towards the ultimate goal of ideal musical expression.
An ideal envisioned by a designer who was also a trumpeter himself, and a fiery drive to embrace each and every artist along the way toward ideal sound. Through a process of trial and error, Yamaha designers attempted to close the ever-so-miniscule gap between these two aspirations. Distilled over many long hours, what could be called the essence of designer and artist sensibilities is alive within the Xeno Series.
In what began as an effort to catch up to and surpass European and American manufacturers, Yamaha designers forged precious relationships with artists as the company' s trumpets continued to evolve, one step at a time. This is the story of those designers who went in search of authenticity in the form of the essence of the trumpet, brought about innovation by engineering its revolution, and achieved excellence on their journey that gave rise to an extraordinary world view which could not be rivaled.
Yamaha Trumpet Special Site