DSD 5.6 MHz native and PCM 384 kHz compatible high grade USB DAC function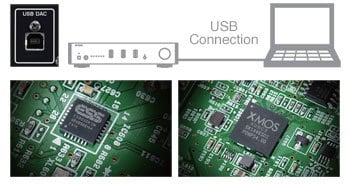 Built into the unit is an exceptionally high-grade USB DAC which can reproduce high-resolution sound sources with all their original quality. It is compatible with native playback of the DSD 5.6 MHz (DSD128) format or 384 kHz/32-bit playback which records music information with extraordinary detail by sampling up to a massive 5,644,800 times per second. The D/A converter is the 32-bit/2-channel specification, high-performance SABRE 32 (ES9010K2M) from the U.S. company, ESS Technology, and its USB device controller IC is the latest product from XMOS, the semiconductor firm. By restricting shutter noise through asynchronous transference, this delivers pure reproduction and optimum sonic quality.
Fully enjoy the quality of high-resolution sound sources with your favourite head phones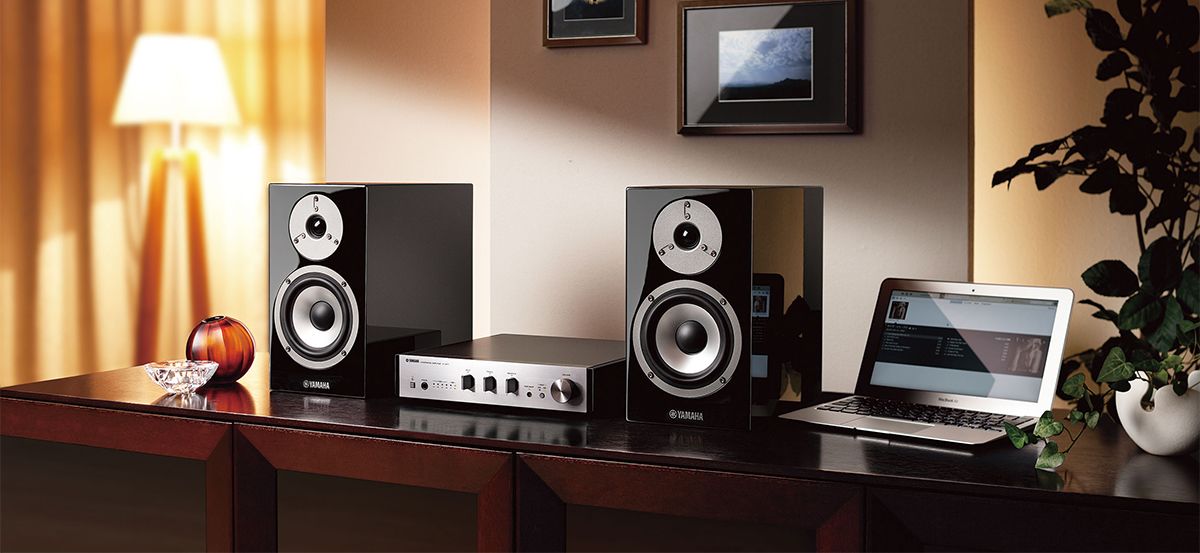 Another major benefit of the USB DAC function allows it to also be used as a high quality head phone amp for computer audio. Its internal high performance D/A converter draws out all of the quality of high-resolution sound sources to give you the purest, most intimate enjoyment of high-quality sound.
Natural PWM-type digital power amp that reproduces high-resolution sound sources with remarkable purity

In order to vividly portray absolutely everything in various high-resolution sources—from the most delicate performance nuances to the highest energy-filled dynamic musical passages—Yamaha has built into this amplifier a digital power amp that outputs a maximum 70 watts/channel and features powerful drivability. Natural PWM type digital modulation with an extremely simple circuit configuration provides both natural, uncoloured sound quality as well as high efficiency. And the low-pass filter of the latter part of the power amp, which significantly influences the sound quality, is a large coil made of low-loss, low-distortion OFC (oxygen-free copper) wire material. This simultaneously maintains the purity of high-resolution sound sources, while enhancing the power of the bass and ensuring warmth in the mid- and high-frequency sounds—all to deliver the best quality sound reproduction, rich in musicality. The component also features a Pure Direct Switch, which bypasses the tone/balance controls and back buffer amp to improve the purity of sound.