The A4A delivers realistic sound and video that transports you out of your home and into your favorite movie. Whether you're watching, listening, or gaming, you'll feel completely immersed.
SURROUND:AI™
Analyses the scene of the contents and optimizes the surround effect of distinct sound elements such as background music, dialogue, and sound effects. It's like having a professional sound engineer tune the sound according to the scene. 64-bit processing with Qualcomm® QCS407.
Crafted for Clarity
The newly designed Anti Resonance Technology (A.R.T.), H-shaped Cross Frame and mechanical structure are a rock-solid defense against internal and external vibrations that affect the sound. Experience crystal clear sound that moves you, all while your AV receiver stays perfectly still.
High-Quality Digital Components
Qualcomm® QCS407 takes your AV receiver's surround sound to the next level with support for Dolby Atmos® and DTS:X®. With SABRE ES9007S Premier Audio DAC, you get extraordinary signal-to-noise ratio and high dynamic range for professional quality audio.
MOVIES AND GAMES LIKE NEVER BEFORE
8K/60Hz, 4K/120Hz
Enables a higher resolution and refresh rate, giving you a smoother and more realistic viewing experience.
HDR10+
Provides deeper contrast and more realistic images that stay true to the creators' intent.
Gaming-dedicated Functions (ALLM, VRR)
Ensures seamless motion and transitions to enhance your performance.
HDMI multiple Input with latest technology
Multiple HDMI input will equally support the latest HDMI technology to allow next-gen gaming consoles to be connected at the same time.
SIMPLE TO SET UP, SIMPLE TO USE
MusicCast App
Explore the power of multi-room audio, access your sources and streaming devices, and control your AV receiver, all through your smartphone.
Voice Control
Works with Alexa and Google Assistant, so your AV receiver is always at your command. Through AirPlay 2, you can stream your music via voice control operation Siri from Apple iOS device. *Availability varies by region.
AV Setup Guide App
Offers expert guidance through installation, cable connections, and various other settings.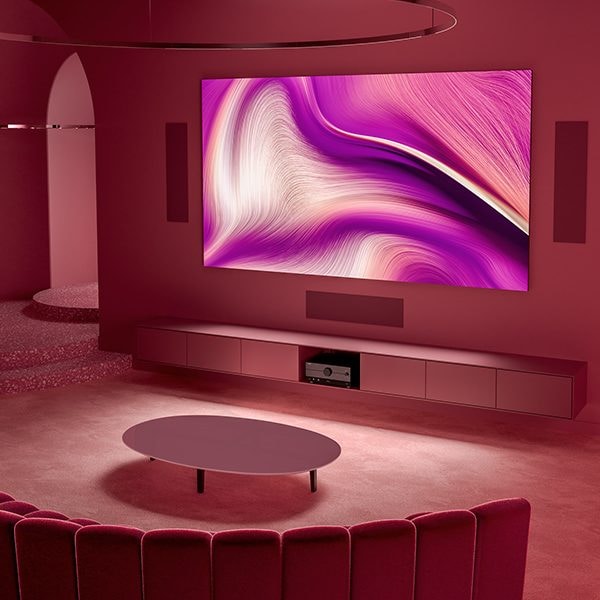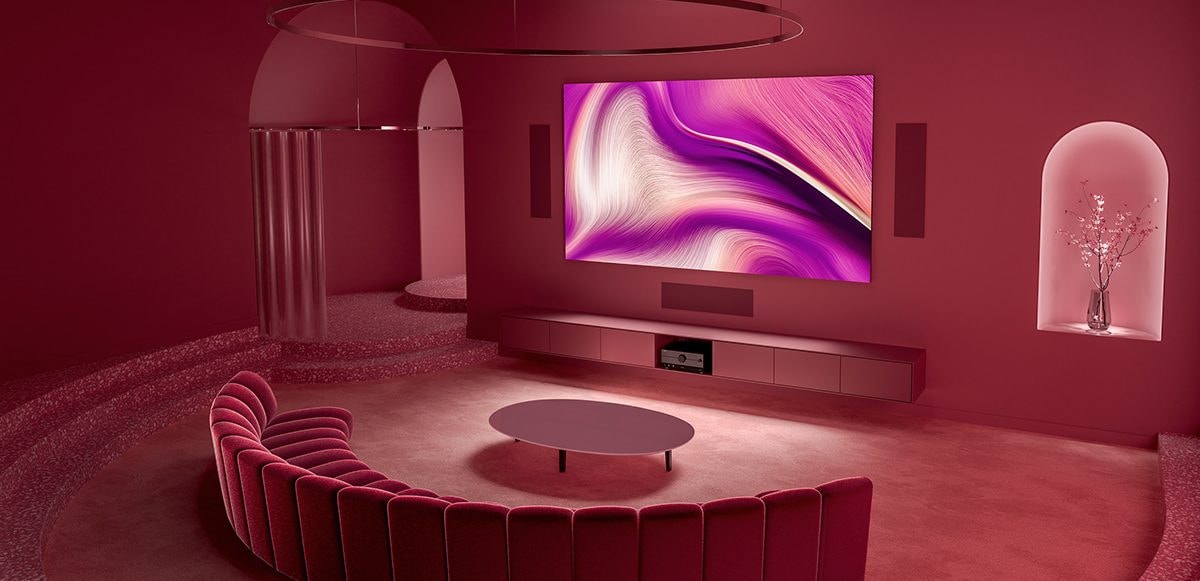 YPAO™-R.S.C. with multi-point measurement and precision EQ
Calibrates sound to your room by analyzing room acoustics and measuring speaker characteristics. This feature also optimizes sound parameters for maximum performance from SURROUND:AI™, Dolby Atmos® and DTS:X®.
Compatible with Wireless Rear Speaker
Gives you the freedom to arrange your rear speakers wirelessly to suit your home décor by adding Yamaha wireless speaker MusicCast 20 or MusicCast 50.
Dynamic and Compelling Design
Classic Yamaha craftsmanship meets cutting-edge design. Every piece has been carefully crafted to ensure this AV receiver looks and sounds perfect in your home.
HDMI 7 inputs / 3 outputs
A2A
A4A
A6A
A8A

Channels
7ch
7ch
9ch
11ch
Rated Output Power
(20Hz-20kHz, 2ch driven)
100W
110W
150W
150W
Zone
Zone2
Zone2
Zone3
Zone3
HDMI in/out
7/1
7/3
7/3
7/3
8K60Hz/4K120Hz, HDR10+
(via firmware update)

●


(8K60B, 4K120AB)
●
●
●
Dolby Atmos w/Height Virturalizer

●


(via firmware update)

●

●

●

SURROUND:AI
─
●
●
●
Wireless Rear Speaker Capability
●
●
●
●
YPAO

●


(R.S.C/Multi-point)

●


(3D/High Precision EQ/ R.S.C/Multi-point)

●


(3D/High Precision EQ/ R.S.C/Multi-point)

●


(3D/High Precision EQ/ R.S.C/Multi-point)
RX-A4A
Price: $2,299.00 RRP
A4A - 7.2 ch AVENTAGE with SURROUND:AI™, HDMI™ 7-in/3-out, the latest QCS407.
7.2 Channel powerful surround sound with Zone2
Wi-Fi, Bluetooth®, AirPlay 2, Spotify Connect and MusicCast multi-room audio
SURROUND:AI automatically optimises the surround effect in real time
Dolby Atmos® and DTS:X® with CINEMA DSP HD3
YPAO™-R.S.C. with multi-point measurement, precision EQ and low frequency mode
HDMI™ 7 in/3 out, 8K/60Hz, 4K/120Hz, HDR10+
Dedicated gaming function (ALLM, VRR)
ESS SABRE ES9007S Premier Audio DAC for high performance conversion
Voice control with Alexa and Google Assistant devices. *Availability varies by region
*YAMAHA initially intended to support QMS (Quick Media Switching) within the HDMI 2.1 specification. However, YAMAHA later discovered that these models cannot be updated to support QMS via firmware. This is due to an unforeseen hardware limitation caused by QMS specification change in HDMI 2.1a. This hardware limitation affects current AV receivers, including Yamaha. (Information corrected in May 2023)
The colours and finishes shown may vary from those on the actual products.