Multimedia Music Controller
Multimedia Music Controller
Multimedia Music Controller
Designed specifically to work with your Yamaha TSX-B237, the Multimedia Music Controller app is a simple and easy way to enjoy all your favorite music.
Control it with your smartphone — even from a distance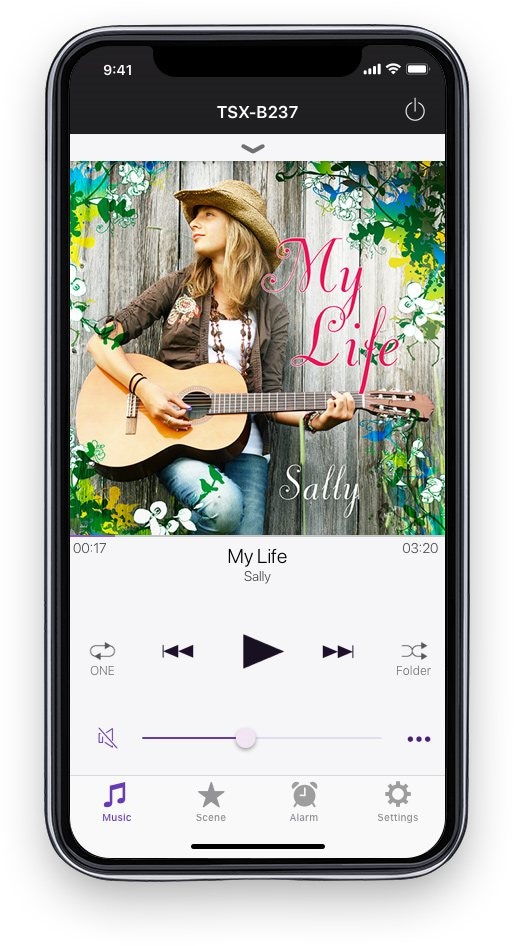 You can remotely control the TSX-B237 from your own smartphone — turning the power on/off, changing the volume and selecting your favorite songs — even if you're away from the TSX.
One touch to your favorite music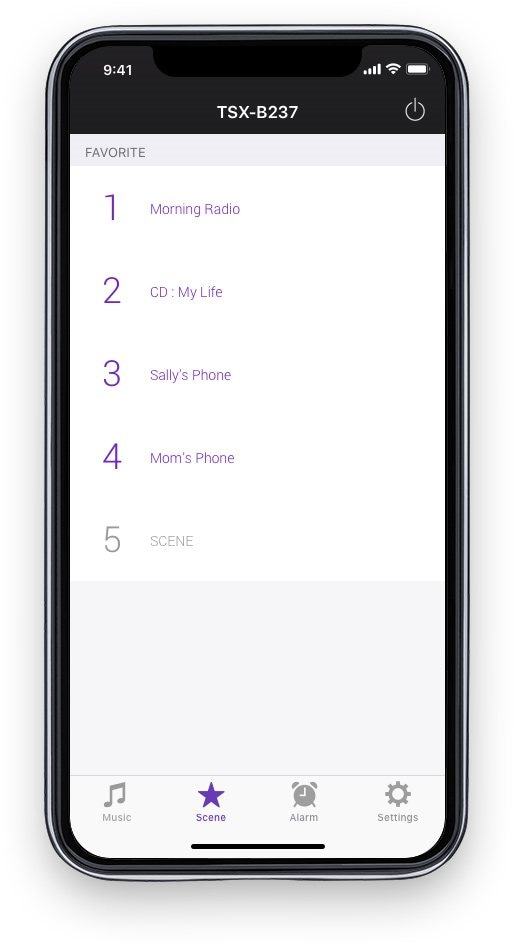 Simply register your favorite music sources and content to a "Scene" beforehand, and then call up that favorite music immediately with one single touch.
Get even closer to your music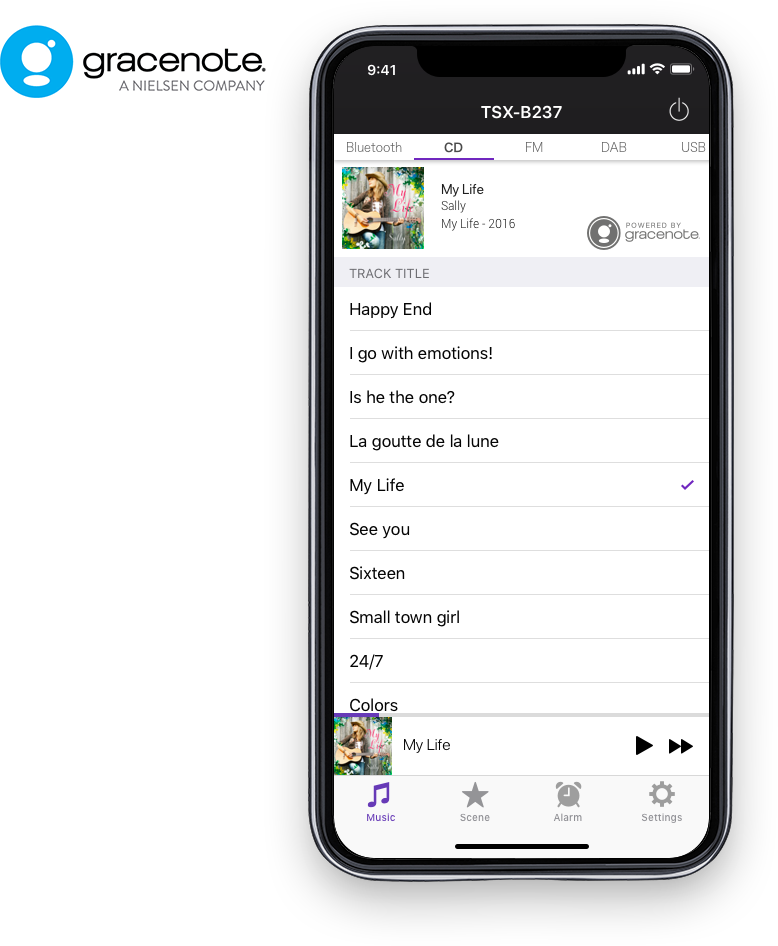 The information of your favorite music is shown on the app, letting you see the song name, the artist's name and the cover art — bringing you even closer to the music.
*The function is offered by using MusicID-CD® technology by Gracenote, Inc. The related information is only available from disc titles registered with Gracenote.
Enjoy your morning with Yamaha IntelliAlarm™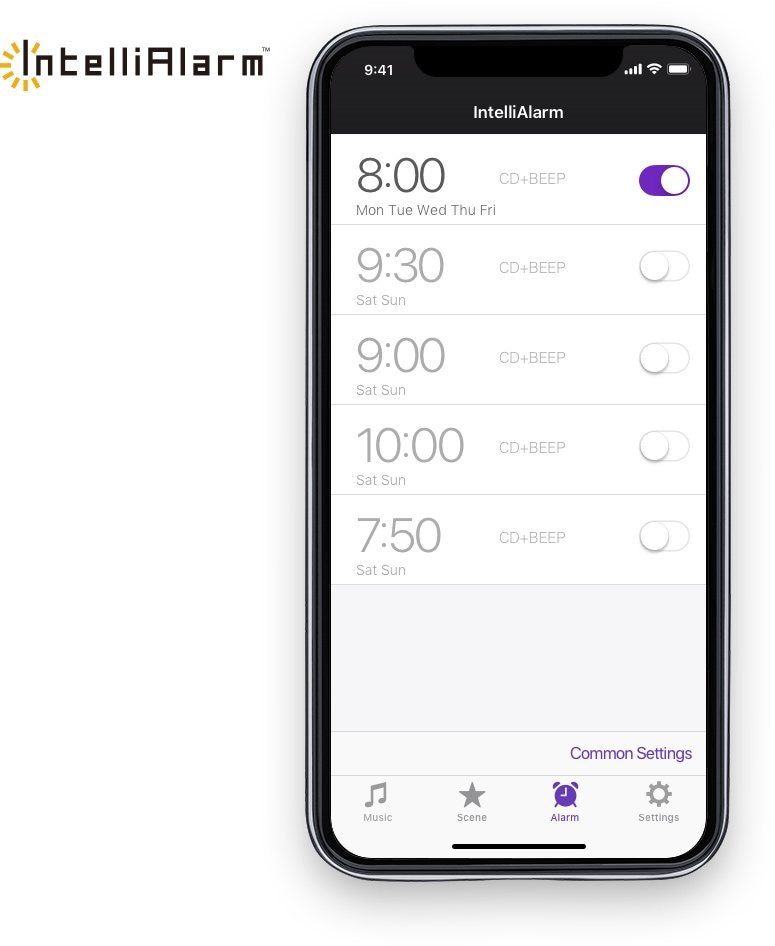 A built-in alarm function, with easy-to-set controls from your smartphone, gently wakes you up. For example, simply set 'radio' as the alarm source, and wake up to your favorite radio station in the morning.
Operation Image (iPad)

- iOS version 11.0 or above
- Android version 7.0 or above
- Enabling a Bluetooth® connection with TSX-B237.
- This application collects user-related information using Firebase Analytics including product name, operation records and any potential fault information as well as the basic information collected by Firebase Analytics.
- Personal information is not collected and remains private. The collected information is used only for marketing activities, product planning and app development in the future.
Gracenote, the Gracenote logo and logotype, "Powered by Gracenote" and Gracenote MusicID are either registered trademarks or trademarks of Gracenote, Inc. in the United States and/or other countries.
The colours and finishes shown may vary from those on the actual products.
Multimedia Music Controller