Compact size with expressive sound with the new P-Series Digital Pianos
Compact size with expressive sound with the new P-Series Digital Pianos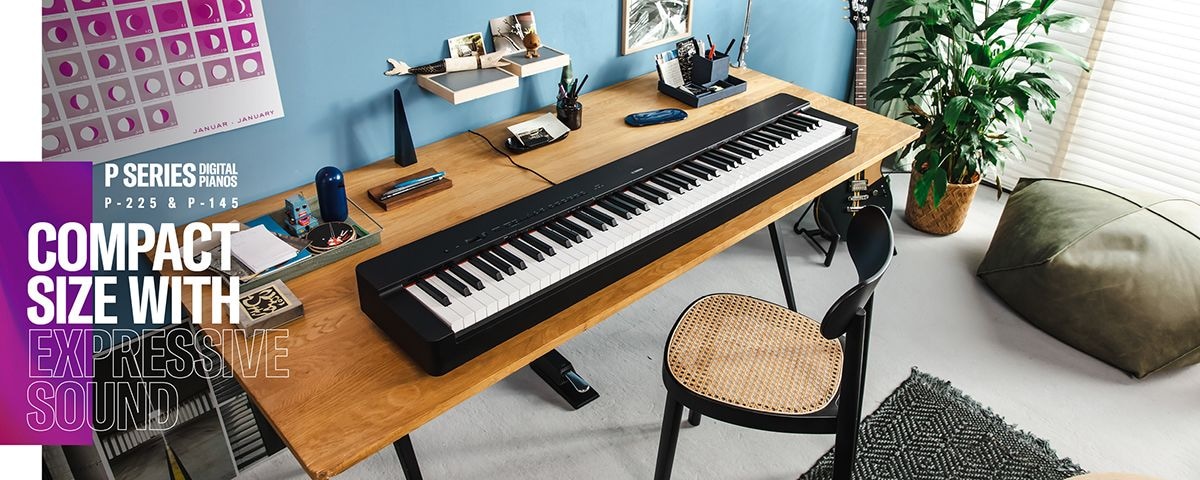 SOUND AND FEATURES FOR ALL PLAYERS
Yamaha's P Series digital pianos are loved by piano players around the world who want the comfortable feel of an acoustic piano in an instrument with a more manageable size and weight. With two varieties to suit beginners and advanced players alike, P-Series pianos offer a highly authentic and playable experience thanks to their simple, easy-to-use design.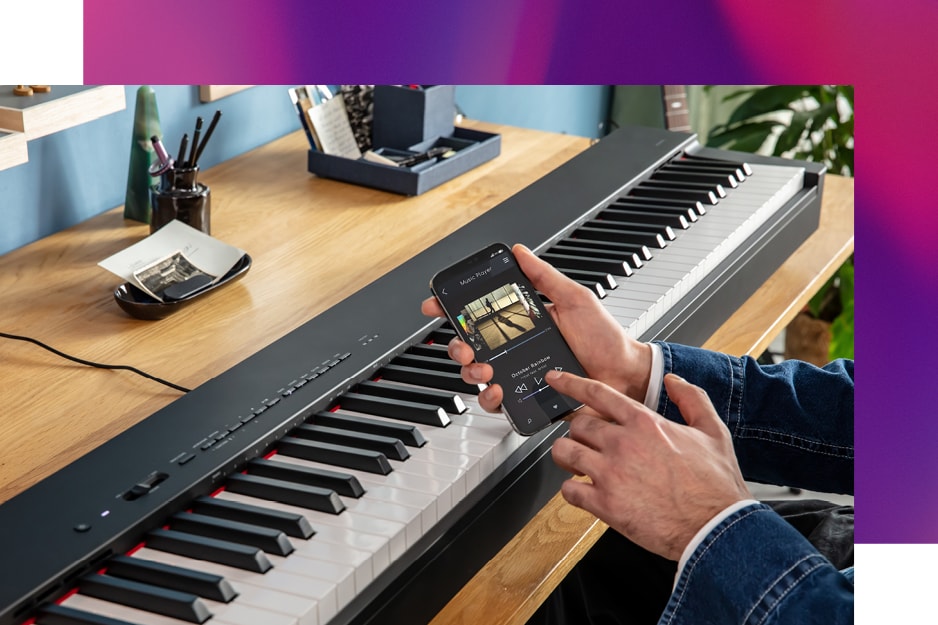 New Compact Construction
Compared to their predecessors, the all-new P-145 & P-225 feature a much shorter and thinner body design with a simple yet more modern and compact style. Our newly developed GHC (Graded Hammer Compact) 88-key keyboard is built to uncompromising standards and offers the same weighted acoustic piano-like playing feel as the GHS (Graded Hammer Standard) keys used in previous models in the P Series.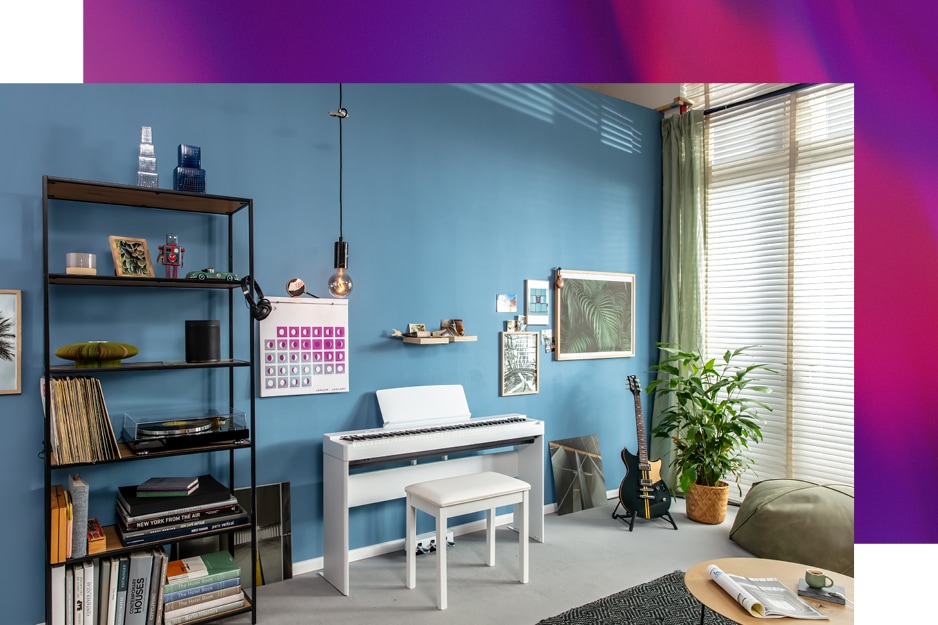 Brilliant in any environment
P-Series sounds great on a table, on a stand, in a bedroom, or on a gig. It looks and sounds great, wherever you need to set it up. With the optional soft case, you can safely take the P-145 with you to the studio, to a party, to live gigs, or on a trip—whenever you need it.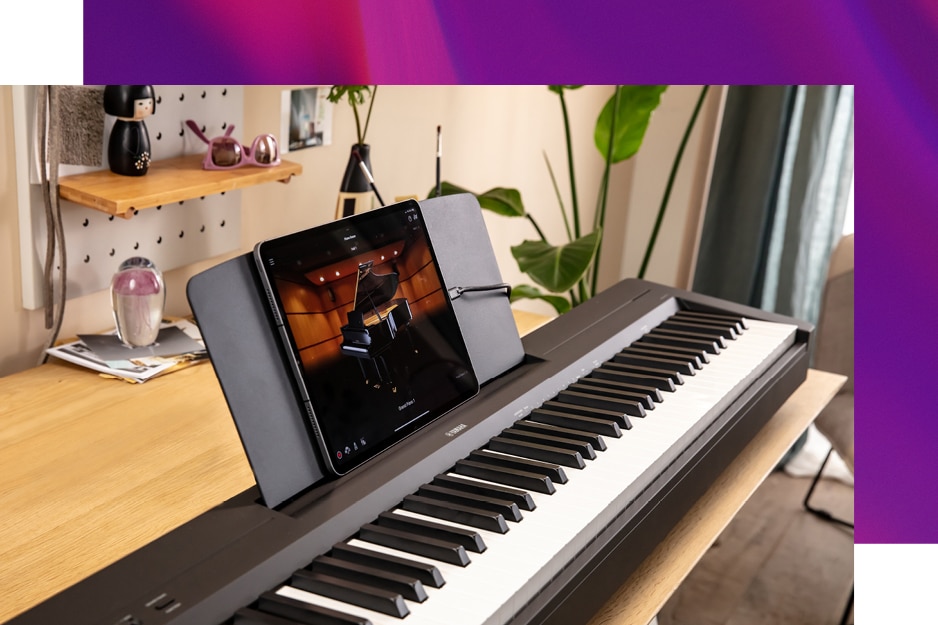 Smart Pianist Integration
For the first time, both the P-145 and P-225 offer Smart Pianist App support. By linking the digital piano to the app, you can intuitively perform all operations on the instrument from the screen of your smart device. There's no longer any need to pull out the manual to see how things work.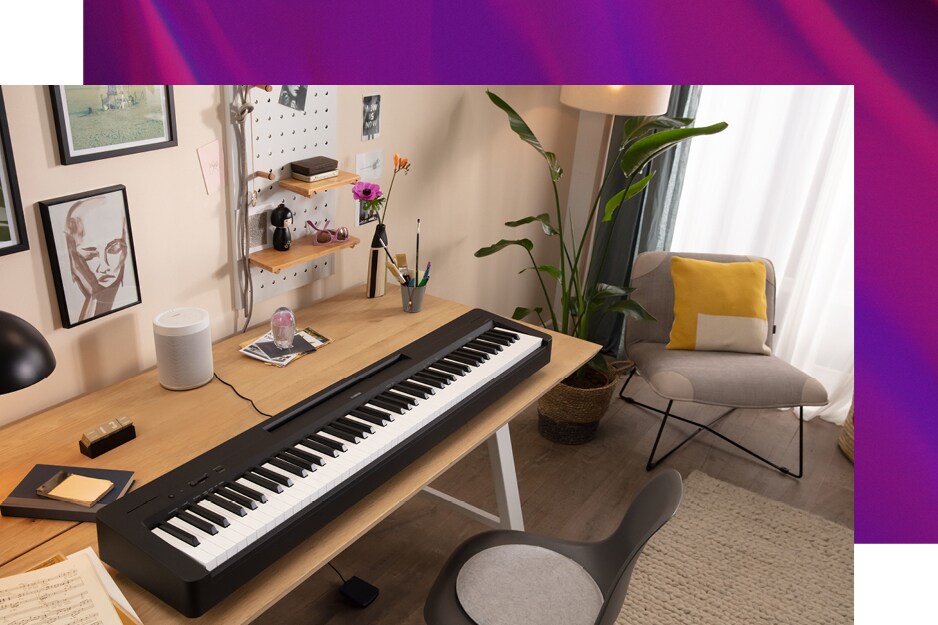 The Full Sound of a Grand Piano
The sounds of both models have been improved to give the player a quality piano experience. The P-145 boasts samples from the CFIIIS Concert grand piano with the P-225 now upgrading to the sounds of Yamaha's flagship CFX. The P-225 also comes with our Virtual Resonance Modelling Lite technology, for extra realism.
OTHER FEATURES
Rec'N'Share app compatibility
On board recorder (P-225 only)
USB Audio/MIDI send and receive
Compact size with expressive sound with the new P-Series Digital Pianos