ONLY THE FUNCTIONS YOU NEED
ONLY THE FUNCTIONS YOU NEED
These 61-key and 76-key keyboards are perfect for playing pop tunes or simple classical pieces. Although the keys have the same box shape as those on a piano, the keyboard has a lighter feel that makes it easy for beginning pianists to start, rather than the weightier feel of a standard piano keyboard. You can also use headphones if you are worried about disturbing those around you with your playing.
Lightweight Construction, for Supreme Portability
"Piaggero," the name of the NP Series, combines "Piano" with the word "leggero," a musical term meaning, "light." As the name states, the NP-15 and NP-35 are extremely light, even for a portable keyboard, so that you can take them anywhere. Indoors, outdoors, or even on a trip, feel free to take it to your favourite places and practice.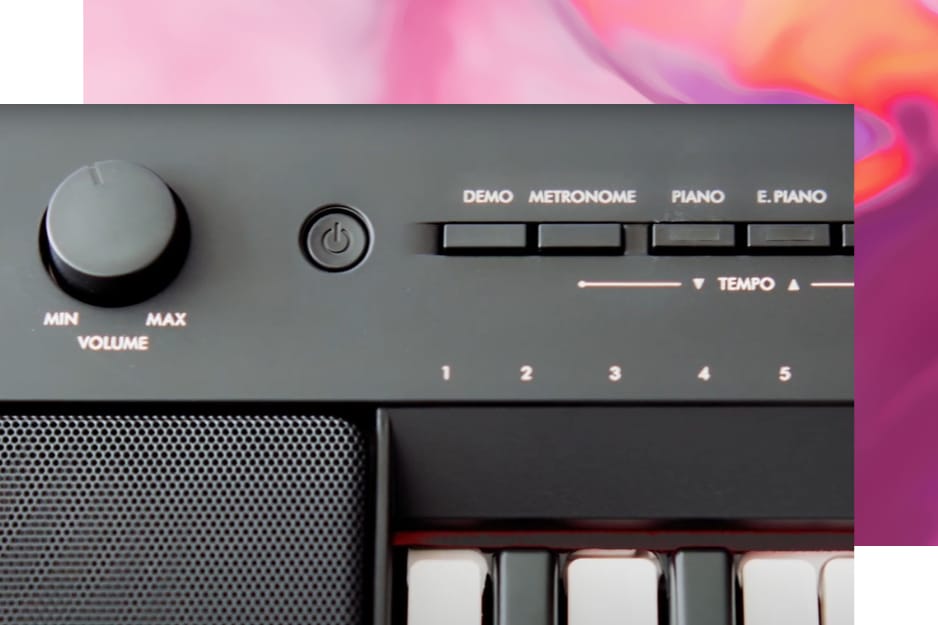 Minimalist Design
The Piaggero is an instrument for people who love the piano. Its modern design features aspects that are reminiscent of a piano and focuses on only the most practical functions, making it eminently usable and allowing even people who are not used to digital instruments to operate it intuitively.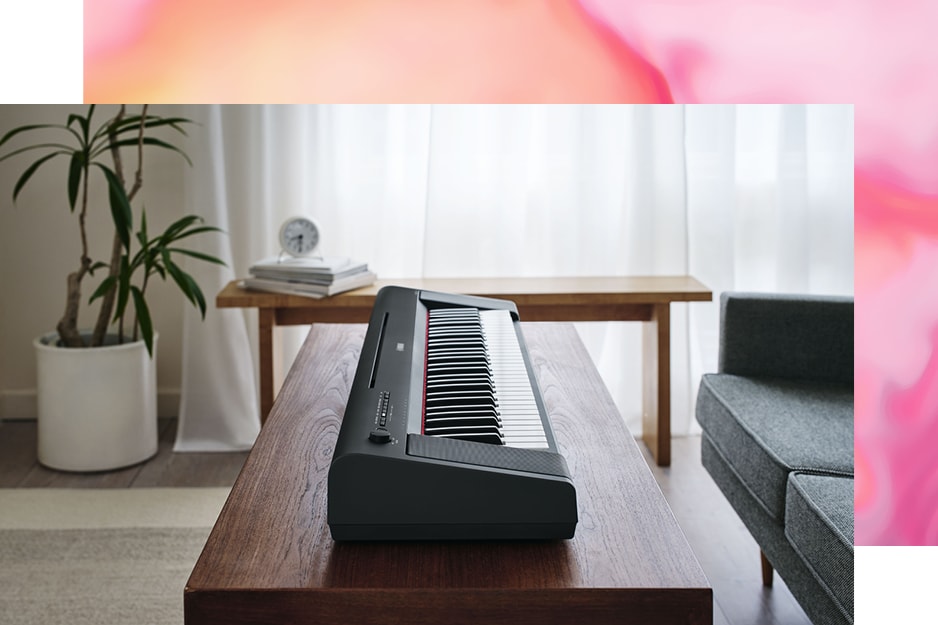 Light Keyboard Feel That Makes Playing Fun
Maybe you want to learn how to play the piano, but the keys feel so heavy you think your fingers will tire out; or maybe you think your fingers aren't strong enough to achieve sufficiently strong fortes. It would be a shame to let such trivial concerns discourage you from playing the piano. The Piaggero's light keyboard feel lets you experience the joy of playing a keyboard.
Even with its softer touch, the Piaggero's sound changes realistically in response to the force of your keystrokes, enabling you to enjoy expressiveness approaching that of an acoustic piano.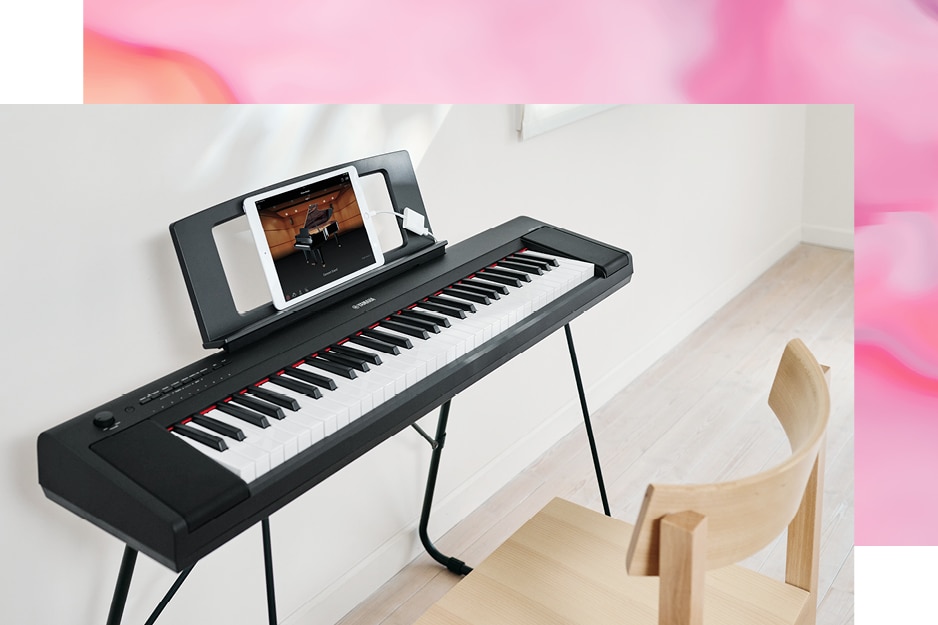 Link With Smart Pianist for Even More Convenience
Connect the instrument to Yamaha's "Smart Pianist" app, developed exclusively for use with Yamaha's digital pianos, for even more intuitive operation than when operating the instrument itself.
In addition to operating the instrument itself, Smart Pianist can also display music scores.
*You can also use the UD-BT01 (sold separately) to connect to apps via Bluetooth MIDI.
OTHER FEATURES
Rec'N'Share app compatibility
On board recorder
USB Audio/MIDI send and receive
Battery power option
ONLY THE FUNCTIONS YOU NEED