Yamaha Music Australia Highlighted Products at the 2023 Melbourne Guitar Show
Yamaha Music Australia Highlighted Products at the 2023 Melbourne Guitar Show
The Melbourne Guitar Show is finally back this March 4-5 at Caulfield Racecourse. This year we'll be featuring the current Yamaha electric and acoustic guitar range, the newest Line 6 amplifiers and effects and the latest range of Ampeg bass amplifiers. Also, be sure to check out our seminar on Sunday 5th March with session guitarist Michael Paynter, who will be doing a rundown of his recent touring rig including Line 6 Catalyst amps & Helix technology!
Below you will find our highlighed products that will be on display across the weekend and information on this year giveaway competition.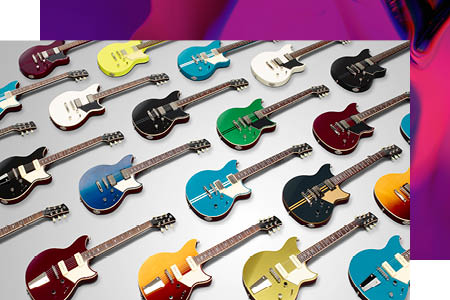 SECOND-GENERATION REVSTAR
The new Revstar series consists of three tiers: Element, Standard, and the made-in-Japan Professional. All models feature chambered bodies developed with Yamaha's Acoustic Design process. The renewed line-up also introduces a new neck profile across all models, a new range of racing-inspired finishes, and the first left-handed models in the series' history.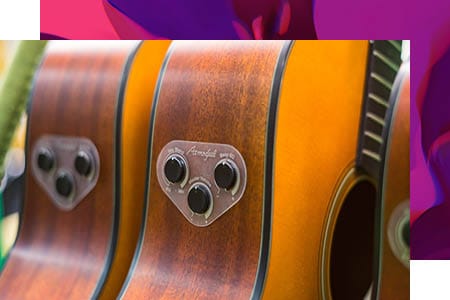 ATMOSFEEL: THE NEXT GENERATION OF YAMAHA ACOUSTIC GUITAR PICKUPS
Atmosfeel is a revolutionary system that delivers the true sound of the instrument. The 3-way pickup & preamp system uses a piezo sensor in the bridge to capture low frequencies, a microphone for low- and mid-range, and our proprietary newly developed thin synthetic sheet soundboard transducer for high frequencies. The result is a full, natural sound with simple controls that make it easy to get great plugged-in tone.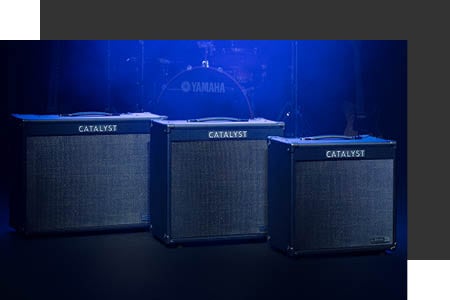 CATALYST
The Catalyst family comprises three dual-channel combo amplifiers that perform like traditional guitar amps, while providing the increased versatility of modern amps. From the 200-watt Catalyst 200, capable of holding its own on nearly any stage, to the 60-watt Catalyst 60, which is perfect for practice, recording, and performing in small venues—there's a Catalyst amp for every player. Catalyst amps offer six Original Amp Designs, ranging from pristine clean to modern high gain, crafted using Line 6's renowned HX sound design techniques to ensure exceptional tone and feel. Ideal for stage or studio.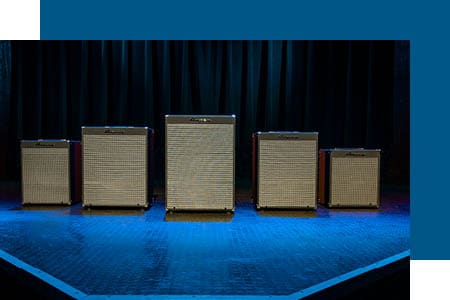 ROCKET BASS
Ampeg Rocket Bass combos deliver unparalleled performance, stunning '60s-style looks, and robust feature sets in lightweight and portable packages, making them ideal for everyone from practicing to professional bassists. The five Rocket Bass combos offer essential Ampeg features such as 3-band EQ, signature Ultra Hi/Ultra Lo switches (RB-112 and up), and the new Super Grit Technology overdrive circuit, all of which combine to produce legendary Ampeg tone.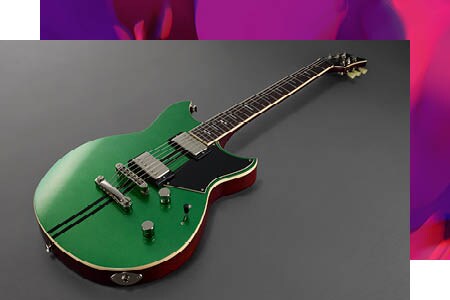 COMPETITION - Win A Revstar Standard
Visit the Yamaha stand at this years Melbourne Guitar Show and scan the QR code for your chance to win a Revstar Standard in Flash Green.
The winner of the Revstar Standard is LACHLAN BRUCE.
Yamaha Music Australia Highlighted Products at the 2023 Melbourne Guitar Show