TAKE YOUR SOUND WHERE IT'S NEVER BEEN BEFORE. ANYWHERE.
TAKE YOUR SOUND WHERE IT'S NEVER BEEN BEFORE. ANYWHERE.
The new Yamaha CK turns everywhere into a stage or studio with intuitive controls, built-in speakers, and all the sounds you need to create your own sound.
Your sound. Anywhere.
The CK is a stage piano that's ready for any situation. Practice rooms, home, busking, open mic nights, big shows. They're all the same to the CK. Boasting speakers, optional battery power, incredible sounds and effects, as well as comfortable keyboard feel and the convenience of a full set of organ drawbars there's something here for everyone.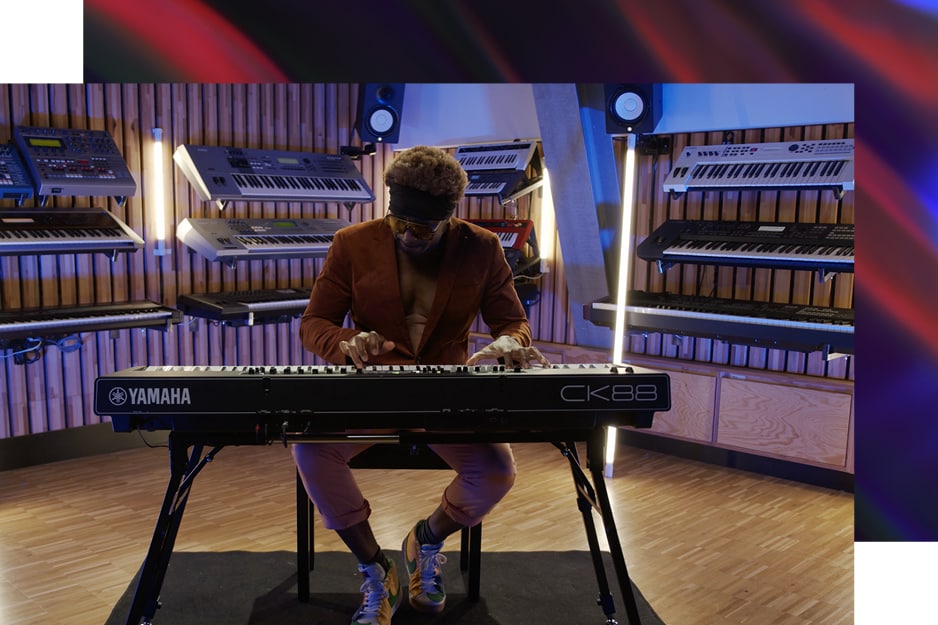 PROFESSIONAL SOUNDS
CK combines the sounds of the Yamaha CP Stage Piano with the organ and synth focused YC Stage Keyboard to give you a totally new sonic palette. All with an intuitive interface that lets you focus on the music, not the menus. You'll have piano, electric pianos, strings and brass plus a dedicated organ section and modern synth sounds with lots of onboard effects to make it your own. Not to mention CK has built-in speakers and batteries to take your new sound to new places. The options are nearly endless.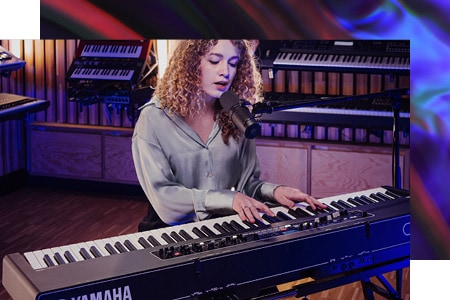 A/D INPUT AND RECORDING
Plug in a microphone or instrument to the A/D input on the back of the CK and enjoy expanding your performance capabilities with two dedicated effects just for this channel. CK is also much more than a MIDI interface. Built-in stereo in/out USB Audio Interface lets you record and play back audio to and from CK to your computer or iOS device, including whatever is plugged into the A/D input. It even has USB MIDI and 5-pin DIN In/Out. Perfect for recording MIDI data, controlling softsynths or connecting to Soundmondo.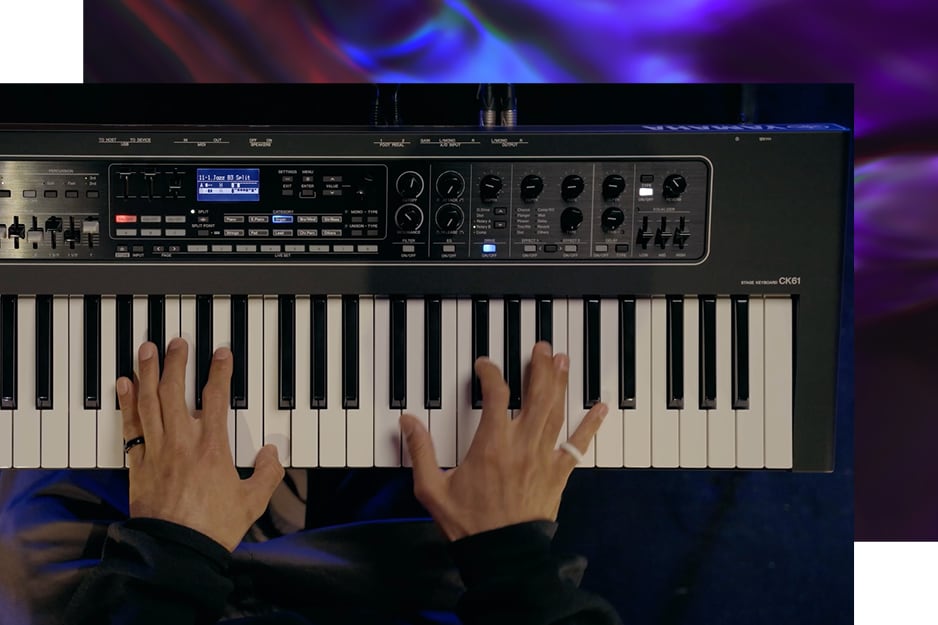 INCREDIBLE CONTROL
The intuitive User Interface lets you dive into the music, not the menu and features dedicated category buttons that make it easy to find the sound you're looking for. CK features an intuitive, 1 to 1 interface that gives you the freedom to explore your sound. Everything, from dedicated Organ controls to Synth and Effects controls, is designed to keep you making music instead of diving into menus.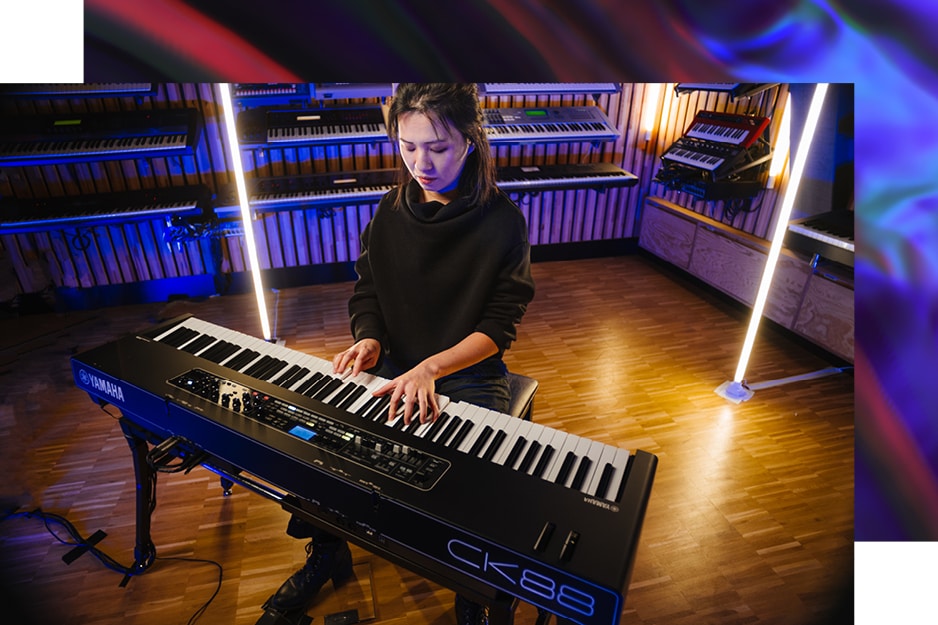 A JOY TO PLAY
The CK Series has two different keyboard actions for different kinds of players.
CK61 features the new 61-key "FSB" or "Future System Basic" action, inspired by the famed "FS" or "Future System" action that was originally developed for Electone organs like the legendary FX-1. In the spirit of the original "FS" action, FSB uses a completely new structure. This action features a heavier initial key resistance and increased key travel for a wider range of expression and stability. This action is great for keyboardists playing organ, synths, strings and more, and provides piano and electric pianos with a dynamic, expressive response.
CK88 features Graded Hammer Standard (GHS), 88-key, weighted and graded action to recreate the feeling of playing a Yamaha grand piano, without ever having to call the piano movers.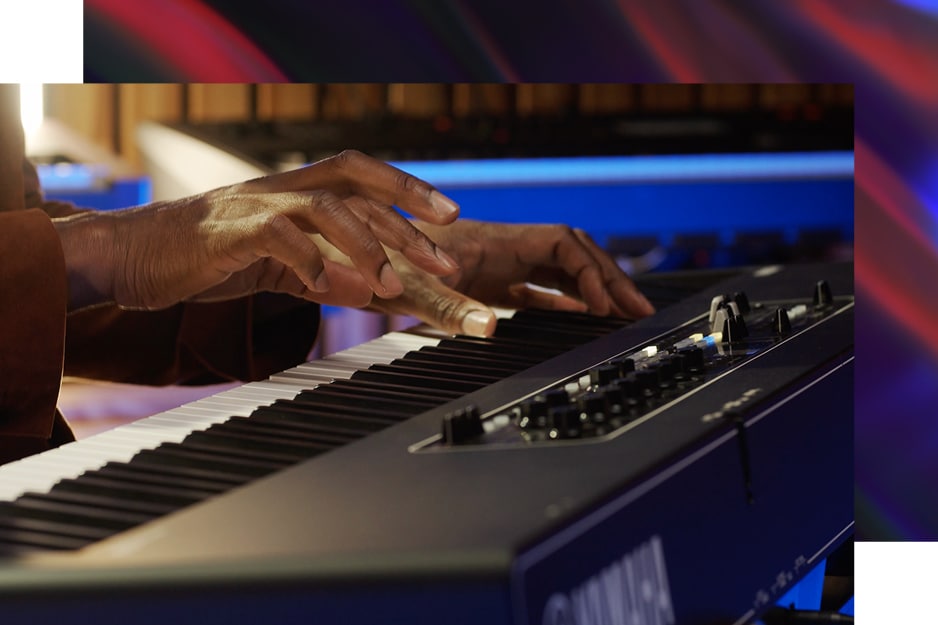 BLUETOOTH AUDIO INPUT
CK goes wireless with Bluetooth Audio to accept tracks from your phone or bandmates. You can even use the built-in speakers to play a tune or run tracks from your phone.
TAKE YOUR SOUND WHERE IT'S NEVER BEEN BEFORE. ANYWHERE.