Yamaha Music Celebrates Win Of 3 EISA Awards in Hi-Fi & Home Theatre Categories
Yamaha Music Celebrates Win Of 3 EISA Awards in Hi-Fi & Home Theatre Categories
Yamaha Music is proud to announce three of our home audio products have won the coveted Expert Imaging and Sound Association (EISA) 'Best Product' 2023/24 awards: a testament to our longstanding expertise and excellence in delivering the best in home audio solutions to our customers.
EISA stands as a collaboration comprised of 60 of the most esteemed special interest magazines and websites hailing from 30 countries including judges from Australia, with a large emphasis on consumer electronics. Annually, EISA's jury of experts convenes and honour the finest product across a range of categories.
Yamaha's award-winning products for 2023/2024 are: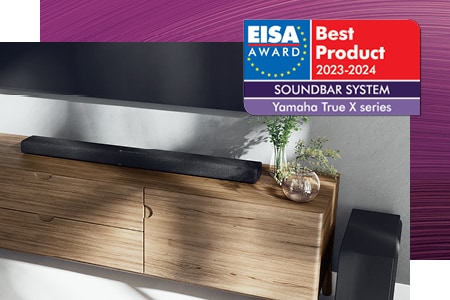 TRUE X WIRELESS SURROUND SYSTEM
Our proprietary True X Surround technology seamlessly combines the True X bar, sub, and wireless surround speakers–which can be transformed into portable Bluetooth® speakers with a single button press–into one simple, flexible, and comprehensive home entertainment system.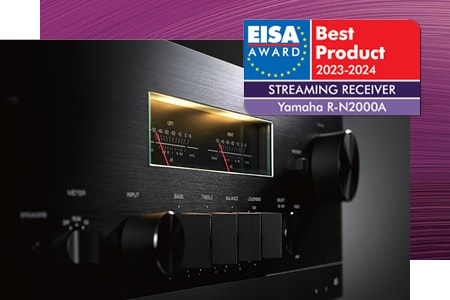 R-N2000A NETWORK RECEIVER
Introducing a modern Hi-Fi component, effortlessly amalgamating the new generation of music listening such as high-resolution music streaming, with time-honoured Hi-Fi quality. Drawing on Yamaha's unmatched history in music and acclaimed Hi-Fi products, the R-N2000A will transform your living room into a space with breathtakingly beautiful sound.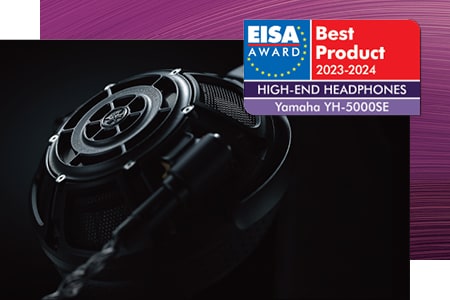 YH-5000SE ORTHODYNAMIC™ HEADPHONES
Our flagship YH-5000SE headphones combine advanced technologies to create tremendous sound quality. This is the very essence of Yamaha's aspirations, to pursue a sound that is always true and so, we've also brought the finest materials, exemplified by our unique and historic ORTHODYNAMIC™ driver which has undergone even further evolution over time.
2023 marks the first time that Yamaha Music won EISA awards across three models in the same year, and are the most recent awards since the Yamaha RX-V6A receiver won the 'Best Product' award in 2021 & 2022.
Yamaha Music Celebrates Win Of 3 EISA Awards in Hi-Fi & Home Theatre Categories