Conversations with Carly – Online Piano Teacher Edition with special guest Elena Kats-Chernin
Conversations with Carly – Online Piano Teacher Edition with special guest Elena Kats-Chernin
From the comfort of your home or studio, join Carly for a casual conversation with special guest, Elena Kats-Chernin. An opportunity to chat to one of the most cosmopolitan composers working today, having reached millions of listeners worldwide through her prolific catalogue of works for theatre, ballet, orchestra, and chamber ensemble.
Conversations with Carly is a fly-on-the-wall chance for piano teachers to gain insight into the world of those they know, and perhaps some they do not, in music education. Designed to connect us when we might be far apart. Questions and interaction encouraged!
Session will run for 45-60 minutes. RSVP Essential.
DATE: Thursday 3 March 2022
TIME: 7:30pm (VIC, NSW, TAS - AEDT) / 6.30pm (QLD – AEST) / 7:00pm (SA, NT - AECT) / 4:30pm (WA - AWST)
PLATFORM: Zoom, link provided via email.
About Elena Kats-Chernin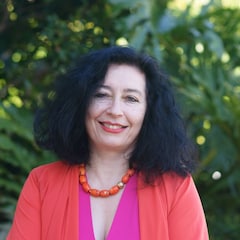 Elena Kats-Chernin is one of Australia's leading composers, who has created works in nearly every genre. Among her many commissions are pieces for Ensemble Modern, the Bang on a Can All-Stars, the Australian Chamber Orchestra, the Adelaide, Tasmanian and Sydney Symphony Orchestras, Present Music, City of London Sinfonia, Swedish Chamber Orchestra and the North Carolina Symphony.
Her brilliantly scored, energetic, and often propulsive music has been choreographed by dance-makers around the world. In 2000 she collaborated with leading Australian choreographer Meryl Tankard in a series of large-scale dance works. The first of these, Deep Sea Dreaming, was broadcast to an audience of millions worldwide as part of the opening ceremonies of the Sydney 2000 Olympic Games.
Works from the following years include the concerto for basset clarinet and chamber orchestra Ornamental Air which has been toured internationally and also released on CD for Chandos by Michael Collins, and her fourth opera The Rage of Life, staged in Belgium, Holland, Hungary, Germany and Switzerland. For the Australian Brandenburg Orchestra and choir, she composed Prelude and Cube.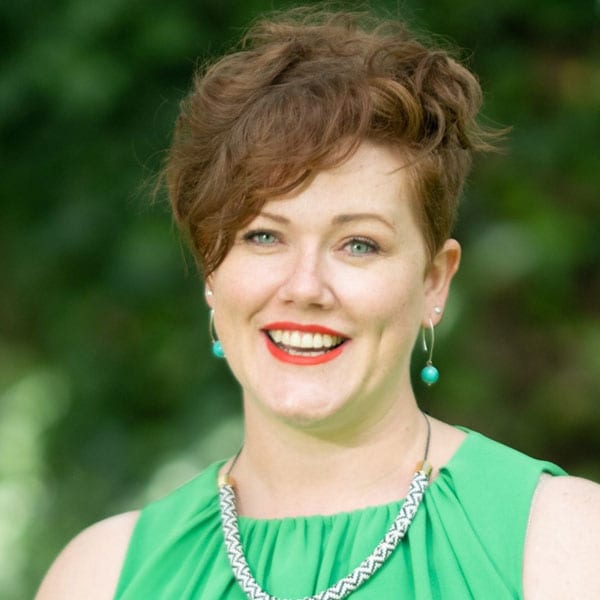 Carly McDonald is a highly regarded Australian piano pedagogue and presenter, seeking to connect teachers with creative ideas and strong business acumen. Carly established her music studio, Novar Music, in South Australia in 2005. In addition to teaching, she manages 25 teachers in 5 locations across South Australia. As author of blog Creative.Piano.Professional, Carly provides thought leadership in early music education and studio business. She is the Creative Editor of The Piano Teacher magazine, Editor of The Piano Teacher Hub Australia, Australian Ambassador for the Piano Adventures series by Randall and Nancy Faber and co-editor of the "I Want To Play That" piano series. She is passionate about working with musicians to develop a strong foundation of skills for self-expression throughout their lives.
Conversations with Carly – Online Piano Teacher Edition with special guest Elena Kats-Chernin