Yamaha Releases the Second Generation of AG Series Live Streaming Mixer Lineup
Yamaha Releases the Second Generation of AG Series Live Streaming Mixer Lineup
---
The AG series features studio-quality DSP effects that will enable you to get the absolute best out of your performances
---
The new line up in the AG Series allows you to configure your streaming set up with an XLR single or dual mic input into your mixer, or a standalone USB mic that delivers zero-latency effects processed by the internal DSP chip. Build your package in either black or white, for a unifying aesthetic that adapts your new system to your particular streaming environment.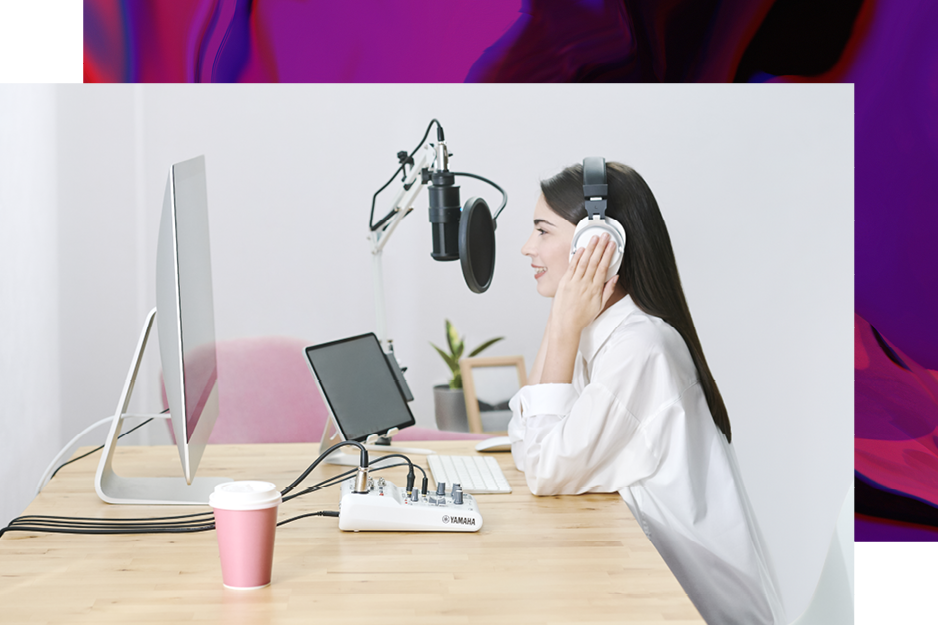 SERIOUS ABOUT STREAMING
Our Live Streaming Package includes an AG03MK2 3-channel mixer, a YCM01 cardioid condenser microphone that is ideal for live vocal or instrument performances, YH-MT1 high-fidelity headphones, and an XLR mic cable to complete this simple yet powerful streaming station.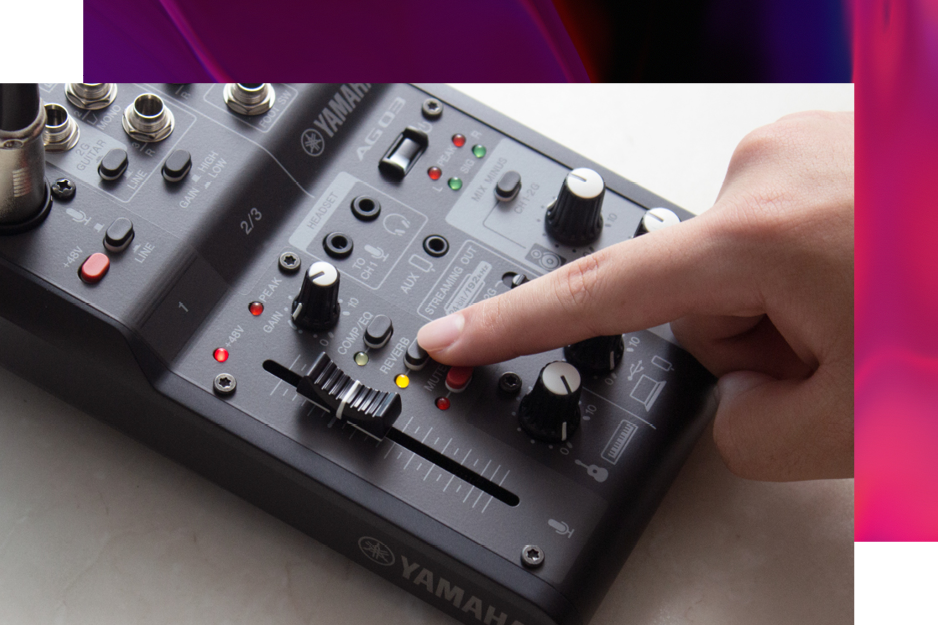 MIXING AND EFFECTS
The AG01 has integrated the mixer functionality into a USB microphone, the AG03MK2 has a fader interface, and the AG06MK2 is capable of powering two condenser microphones simultaneously. The single XLR input of the AG03MK2 is ideal for the streamer/podcaster either as a standalone mixer or in our streaming package, the AG03MK2 LSPK.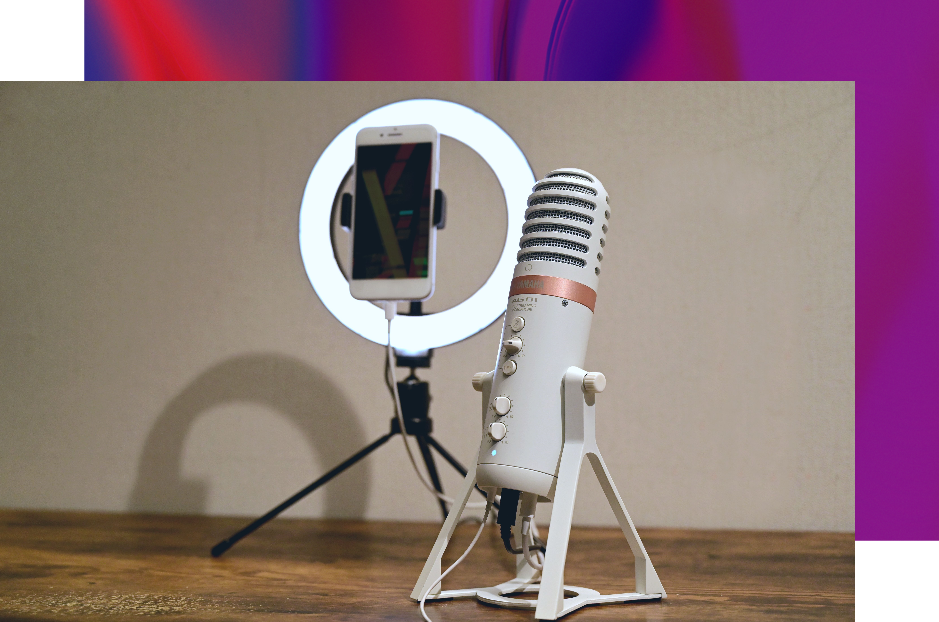 PORTABLE SOLO STREAMING AND PERFORMANCE
With its built-in mixer and DSP effects, the AG01 offers a straightforward streaming solution if you don't require multiple input sources or outputs. AG01 can be easily placed on a desk or any flat surface with its dedicated stand, or mounted on a desk arm, making it adaptable to almost any environment. The AG01 has many of the same quality audio processing features as the dedicated AG mixers.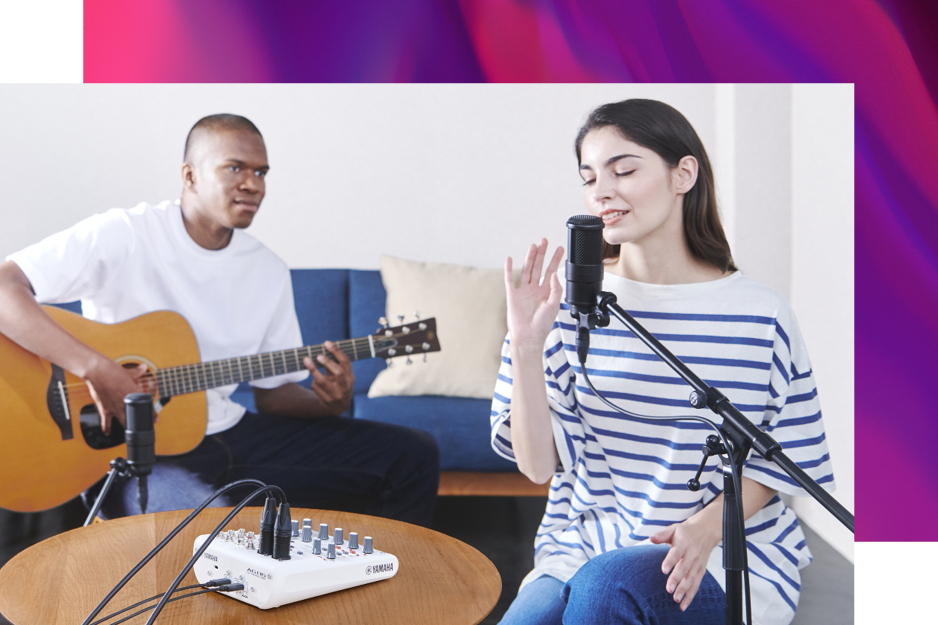 HIGH QUALITY VOICE AND INSTRUMENT PROCESSING
If you require two XLR inputs (for example, two XLR mics), the AG06MK2 will be the best mixer for you. You can set up a solo performance or live stream using voice and an instrument, or have another person join on the extra mic input. Record and play back high resolution (24-bit, 192 kHz) 2-track audio.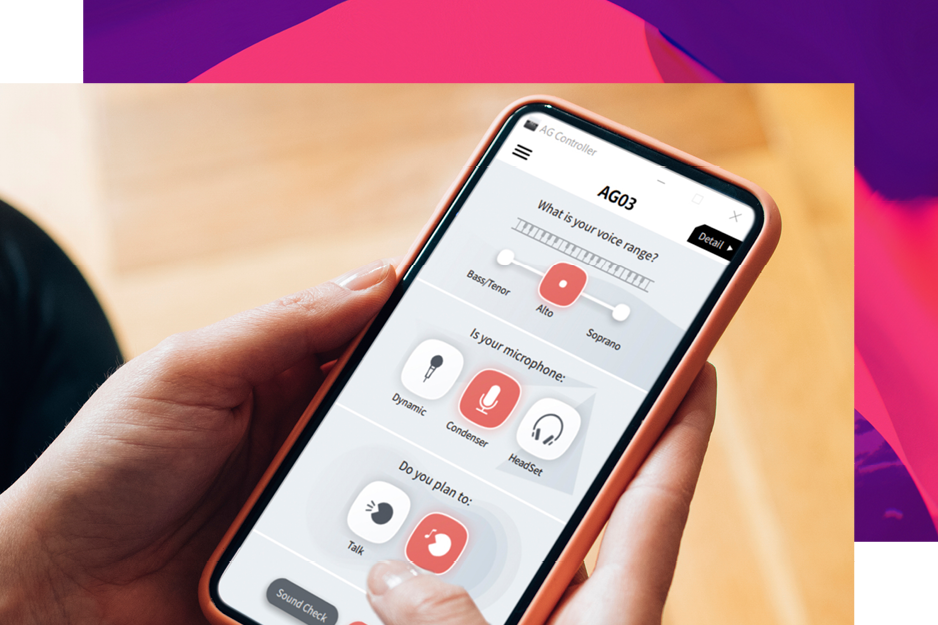 AG CONTROLLER APP
AG Controller software allows users to easily and precisely check and configure the DSP audio processing inside the AG. Offering two modes of operation, "Simple" and "Detail", AG Controller gives users of varying music production experience detailed management of their audio from any Windows/Mac or iOS device connected to the AG01, AG03MK2 or AG06MK2 via USB.
Yamaha Releases the Second Generation of AG Series Live Streaming Mixer Lineup