Yamaha Music Australia to exhibit at PAX Aus 2022
Yamaha Music Australia to exhibit at PAX Aus 2022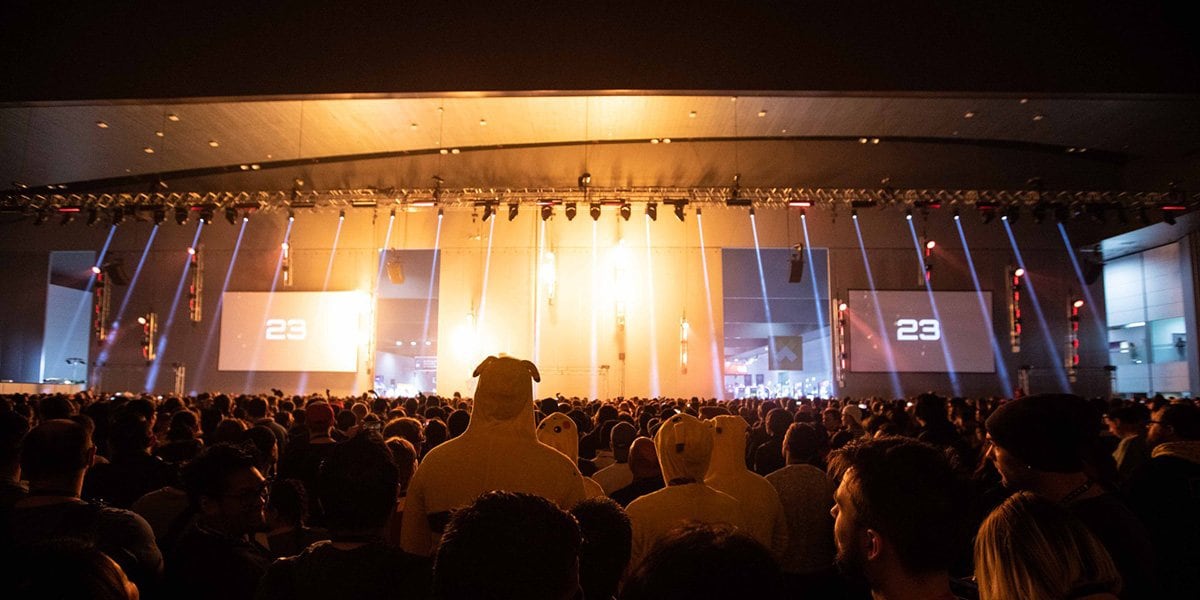 PAX Aus is a celebration of gaming and gaming culture, featuring thought-provoking panels, an expo hall filled with publishers and independent studios, game demos, musical performances, tournaments, and an experience unlike any other. Next month's event will be held at the Melbourne Convention and Exhibition Centre on Friday 7 October until Sunday 9 October, from 10am to 6pm each day.
With the release of Yamaha's new Live Streaming/Gaming products, alongside our new compact sound bars and True Wireless Earphones and Headphones, Yamaha has the complete product suite for gaming enthusiasts, content creators and live-streamers. We invite you to visit Yamaha Music Australia's stand to experience the latest in all things audio and try out our brand-new line of gaming products.
Introducing the ZG01, a game streaming audio mixer that provides a highly immersive gaming experience.
For serious gaming enthusiasts, game time is irreplaceable, and in terms of the actual gaming experience— the more immersive the better. The ZG series was designed for gamers, specifically for game voice chat and game streaming.
The ZG series leverages the extensive knowledge and expertise that Yamaha has accrued over decades of developing not only advanced sound processing and acoustic technologies, but some of the most iconic professional audio products in the world.
This know-how combined with a simple, yet flexible interface and customisable features creates a highly immersive gaming experience. Connect to your new world with the ZG01.
The AG series, a lineup of versatile streaming products designed for ease of use and quality sound.
The second generation of the AG series has been developed to support streaming operations that require simplicity and real-time performance more than ever before, in order to facilitate connections between people in the world of streaming and communication.
Live streaming can often require audio adjustments on the spur of the moment and the AG series' controls were configured to ensure that you won't have to compromise your streaming content while making real-time alterations to your audio broadcast.
The AG series is comprised of three different models, each available in black or white.
The AG01 has integrated the mixer functionality into a USB microphone, the AG03MK2 has a fader interface, and the AG06MK2 is capable of powering two condenser microphones simultaneously.
Each model can support you in its own way, making it easy for you to decide which AG model best suits your streaming content and experience level.
Experience more of Yamaha's exciting range of products in person at PAX
Alongside Yamaha's new range of streaming products, you can also check out Yamaha's new range of True Wireless Earphones, Headphones, sound bars, guitars, and keyboards.
Streaming is not just about playing games, but letting your creativity flow and sharing that with an audience. Come along and check out Yamaha's range of keyboards and guitars, like the new Revstar II range, as well as the THR range of desktop amps.
The THR is the perfect companion to anyone looking to play guitar on stream. Its compact profile allows it to sit right on your desk next to the ZG01, has plenty of tone sculpting options to get the exact sound you're after from your guitar, and has integrated wireless compatibility with Line 6 wireless receivers.
There are also plenty of options for people just interested in playing games. The new range of TW-E7B True Wireless Earphones have noise cancelling to block out distractions and unwanted sound, as well as a low latency gaming mode so you can hear your game as it happens.
Yamaha's range of compact sound bars also compliment to any gaming setup. A space saving, low profile design enables them to sit on any desk and be placed under most monitors with a dedicated Game sound mode for near field listening and 3.5mm / Digital Optical Inputs Yamaha compact soundbars are a versatile solution for your immersive desktop gaming audio needs while also remaining a perfect choice for the living room. Experience True Sound whether you're playing a game, watching a movie, or listening to music.
This is the first Australian PAX event in the last three years and Yamaha is excited to be a part of it, our team is look forward to meeting you there.
Yamaha Music Australia to exhibit at PAX Aus 2022