10 Albums by Australian Artists We Listened to in 2021
10 Albums by Australian Artists We Listened to in 2021
2021 was another year of unpredictability as we dealt with the ups and downs of another wave of COVID. Australian artists faced mounting pressure as another year of lockdowns meant no live music for even longer, and restrictions making it harder to get into the studio and record.
That didn't stop 2021 from being another great year in music, with Australian artists dropping landmark releases this year like everything is normal.
Here are ten Australian releases from this year people from around the Yamaha Music office couldn't stop listening to as soon as they dropped this year:
Andrea Keller – Systems Over-Ride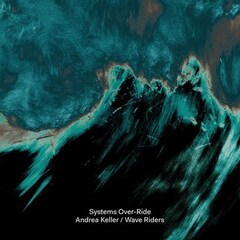 Andrea Keller – Systems Over-Ride
Systems Over-Ride is Andrea's fourth release since lockdown hit. Andrea has proven herself to be the exception to the rule and not taken the COVID productivity drop that seems to have affected all of us.
Systems Over-Ride is a collaboration with WAVE RIDERS, Andrea's new musical venture that brings a broader soundscape to her compositions. Sax, drums, guitar, and bass help build tension and fill in the sound around Andrea's piano to give moody tension to the work.
The Kid LAROI – F*ck Love 3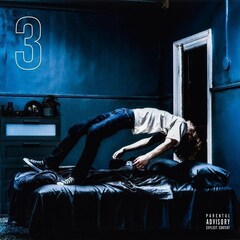 The Kid LAROI – F*ck Love 3
Probably 2021's biggest Australian runaway hit, Kid Laroi collaborated with the late Juice WRLD before dropping his F*ck Love albums and exploding on the international stage. Now he's working with the likes of Justin Beiber and doing remixes of Miley Cyrus songs.
F*ck Love 3 lives up to its namesake, exploring themes of love, relationships, and heartbreak. All with the hallmarks of the emo rap The Kid LAROI came up in. Slow drumlines with riveting trap hats and claps, filtered and autotuned vocals, and lo-fi minor piano.
You can pick up merch and sign up for presale drops on the official website:
Telenova – Tranquilize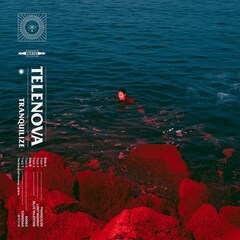 Telenova – Tranquilize
Telenova's EP Tranquilize comes off the back of a string of strong single releases. Their singles Blue Valentine and Tranquilize helped build hype for their reverb laden lounge sound, almost as fitting for a smokey jazz club in a detective movie as on Australian stages today.
Telenova's music is a mix of old school sounds and modern production techniques that create a chill, relaxed atmosphere. You feel like you could lost in any part of their songs, from the rich but restrained instrumentation to Angeline Armstrong's crooning vocals. Telenova combines a range of influences to create something familiar but original, that's stylish no matter how you look at it.
Find tour dates and Telenova's music on all platforms on the official website:
Genesis Owusu – Smiling with No Teeth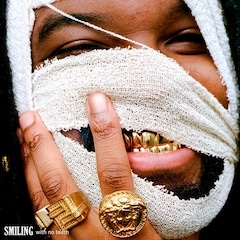 Genesis Owusu – Smiling with No Teeth
The first thing you notice about Smiling with No Teeth is the striking album cover of a bandaged Genesis Owusu. The music itself lives up to the hype of the cover, with pumping, high energy hip hop designed to get you moving.
Compared to the other rap albums on this list, Smiling with No Teeth is more party music with playful vocals, bouncing bass, and swelling midsections. Smiling with No Teeth rightfully won a suite of awards at the ARIA Music Awards, and all it takes is one listen to figure out why.
You can find merch, dates, and music on the official website:
Hiatus Kaiyote – Mood Valiant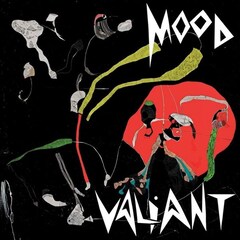 Hiatus Kaiyote – Mood Valiant
Hiatus Kaiyote are finally back with their new album, and it delivers in much the way fans hoped it would. Mood Valiant is the culmination of more than four years' worth of writing, recording, and arranging, as well as touring, personal health problems, and global pandemics.
The grooves are thick and chunky, the music has that right blend of R&B and soul, and Nai Palm's rich and smooth vocals tie the album together. Hiatus Kaiyote are still able to deliver, even after a long break, and this album being the most mentioned around the office when people were asked what they're listening to is a testament to that.
Twelve Foot Ninja – Vengeance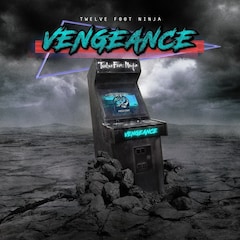 Twelve Foot Ninja – Vengeance
The guys from Twelve Foot Ninja are back again with a new album of genre jumping madness. Vengeance is complete with their regular blend of heavy metal, flamenco, piano ballads, synth sections and even some experimental moments in the vein of Mike Patton.
Twelve Foot Ninja are also known for going the extra mile with releases, making elaborate music videos and releasing things like comic books. For Vengeance they actually made a playable computer game to coincide with the album.
Amyl and The Sniffers – Comfort to Me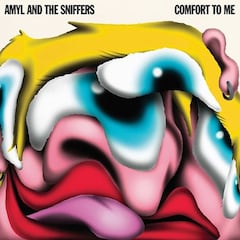 Amyl and The Sniffers – Comfort to Me
One of the first things you notice about Amyl and the Sniffers is their take-no-prisoners attitude. The band are unapologetically Australian in their punk rock sound, with a grit to their music fitting of the bars and pubs they came up in.
Comfort To Me is Amyl and the Sniffer's sophomore entry and a continuation of the hard rock that put them on the map. Their second album still has that throwback punk sound, covers modern topics like the challenges still facing women in 2021 and the trials and tribulations of a night out.
Find shows, merch, and streaming on their official website:
Baker Boy – Gela
Baker Boy – Gela
Baker Boy came to prominence a few years ago rapping in his indigenous language. Now he's back with his debut full length album, Gela. Gela is Baker Boy's skin name, his truest identity most tied to his aboriginal heritage.
Gela's lyrics are a continuation of that theme, examining the gap between aboriginal communities and the lives of white settlers. Musically, Gela is a contemporary mix of hip hop and R&B, with funky grooves, thumping drum and bass, and as many good times as serious political messages.
You can find merch, dates, and even lyrics on Baker Boy's official website:
Eilish Gilligan – First One to Leave the Party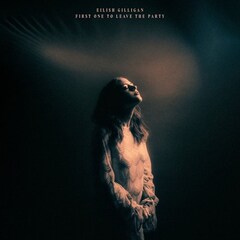 Eilish Gilligan – First One to Leave the Party
First One To Leave The Party is a look back at the last party Eilish Gilligan attended before everything shut down due to COVID-19. Each track is a synth laden retrospective on the anxieties and excitement that comes with a night out. The nostalgia and regret is further compounded by the fact it's coming up to almost two years since we've been able to experience a night out like Gilligan describes again.
The EP is full of lush, vintage sounding synth, thumping drumlines, and Gilligan's earnest vocals. First One To Leave The Party is an intimate and melodic exploration of what an emotional rollercoaster nights out can be. You'll find yourself getting caught up in the groove as much as your own reflections on nights past.
You can find Eilish's music and live dates on her official website:
Jaala – Gap Tooth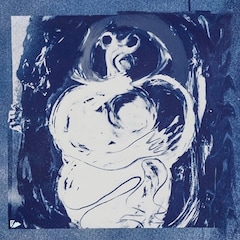 Jaala – Gap Tooth
Melbourne three-piece Jaala is an art prog band that combines bright pop with complex rhythmic work that breaks out of the 4/4 box. Every song is a journey with contrasts between intricate and tender moments, with arrangements that are both raw and smooth.
Gap Tooth is a departure from their previous work, going even further into the surreal space. Songs are smoother, layered with a more complex soundscape, and swimming in swells of guitar and synth. The same off-kilter syncopated guitar and drums are still present, but delivered in a new package that shows how this 3 piece continues to grow.
You can find Jaala's new album on their official Bandcamp page:
10 Albums by Australian Artists We Listened to in 2021