Cultivating Creativity – Improvisation in Practice - A webinar with Andrea Keller
Cultivating Creativity – Improvisation in Practice - A webinar with Andrea Keller
In this live webinar, multi-award-winning Australian pianist/improviser/composer/educator Andrea Keller reveals her creative practice and details her processes for cultivating creativity.
Lauded for her musical inventiveness and prolific artistry, Andrea demonstrates her approach to practicing improvisation, how she uses concepts and external sources as impetus, and how she turns improvisational material into compositions and vehicles for further improvisatory explorations.
Through a combination of live performance, recorded examples, and informative slides, you will gain personal insights into the musical mind of one of this country's most respected musicians.
Topics Covered:
Free improvisation.
Concepts & Starting points for improvisation & composition.
Using external inspirations.
Feedback loops - from improvisation to composition and back again.
DATE: Thursday 15 April
TIME: 11:00am (VIC, NSW, TAS, QLD - AEST) / 10:30am (SA, NT - AECT) / 8:00am (WA - AWST)
PLATFORM: Youtube Live
Event is now over, thanks to those who attended.
About Andrea Keller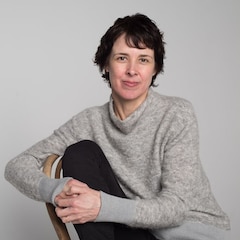 Andrea Keller is an Australian improvising pianist and composer, dedicated to the performance and creation of contemporary jazz and improvised music. She has devised and produced a multitude of projects, ranging from solo to large ensembles steeped in both jazz and Western art music traditions. Her projects focus on the creation of new music with an emphasis on improvisation, collaboration, and an expanding skill set (often including electronics, preparations, photographic images, poetry, film, and collaborations with musicians entrenched in varying musical traditions).
Lauded for her music, Keller has received three ARIA Awards, seven Australian Jazz 'Bell' Awards, two Art Music Awards, an APRA Professional Development Award, the Merlyn Myer Composing Women's Commission, a Music Victoria Award, the Melbourne Music Prize (Beleura Emerging Composers Award), and fellowships from the Australia Council, and the inaugural MCA/Freedman Foundation Jazz Fellowship.
Keller holds a Bachelor of Music in Improvisation (Honours) from the Victorian College of the Arts (2001), a Master of Arts (Research) from Queensland University of Technology (2011), and is a PhD candidate at the Sydney Conservatorium of Music, University of Sydney. She is a part-time Lecturer in Music (Jazz & Improvisation - Piano) at the Faculty of Fine Arts and Music, University of Melbourne.
Cultivating Creativity – Improvisation in Practice - A webinar with Andrea Keller